Former Taoiseach Jack Lynch died on 20 October 1999 and was buried following a state funeral in his native Cork city three days later.
Jack Lynch was born in Cork City in 1917. He served two terms as Taoiseach, as leader of the Fianna Fail party, from 1966 to 1973 and 1977 to 1979.
On the day of his funeral reporter Paschal Sheehy spoke to people on the streets of Cork who paid their respects to the man that they referred to as "The Real Taoiseach". People applauded as they lined the route of the funeral cortege and the Band of the Southern Brigade played 'The Banks of My Own Lovely Lee'.
Funeral mourners travelled from around the country to say a final farewell to Jack Lynch in what was the first state funeral held in the city of Cork.
Paschal Sheehy reports for RTÉ News on 23 October 1999.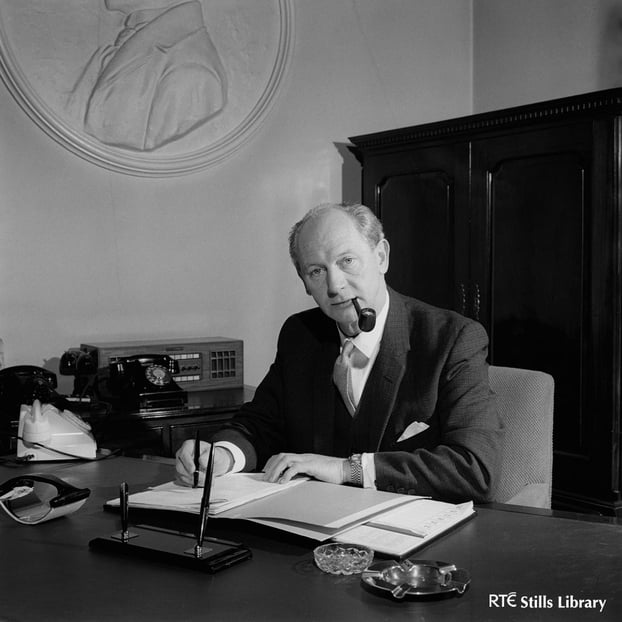 Jack Lynch (1969)