Alien entertainers Zig and Zag amongst the winners at the Jacob's Radio and Television Awards.
Zig and Zag were awarded the accolade for keeping the children of the nation happy and for explaining the jokes to their parents. Zig and Zag came from planet Zog and were adopted by 'Dempsey's Den' presenter Ian Dempsey. Zig and Zag tell RTÉ News about their plans for the award.
Other award winners on the night included news broadcaster Colm Connolly, for his documentary 'The Shadow of Béal na Bláth', which tells the story of the death of Michael Collins. Shay Healy won for his programme 'Nighthawks', and Alan Gilsenan for 'The Road to God Knows Where', telling the story of Irish emigrants.
The ceremony was compered by Anne Doyle and Larry Gogan. Guests included Lord Mayor Senator Sean Haughey, RTÉ's Director General Vincent Finn, and Justice Seamus Henchy, Chairman of the Radio and Television Commission.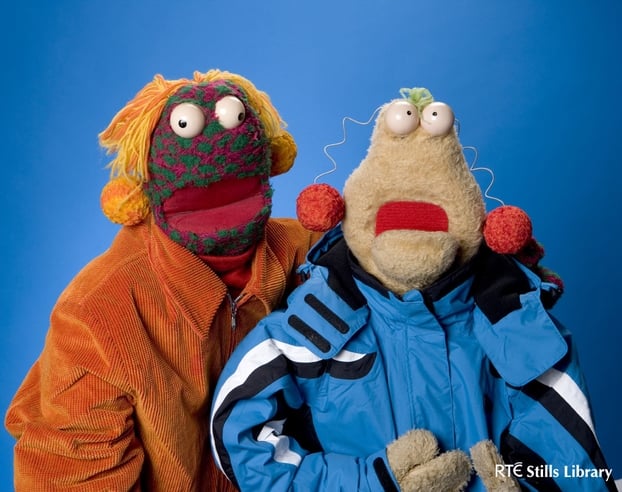 An RTÉ News report broadcast on 14 October 1989. The reporter is Cathy Halloran.