Photographs of the funeral of Michael Collins.
On 22 August 1922 Michael Collins was killed in an ambush at Beal Na mBlath outside Cork.
Michael Collins was buried in Glasnevin Cemetery on 28 August 1922.
We take a look at some photographs of Collins' funeral from the Cashman and Murtagh Photographic Collections held at RTÉ Archives.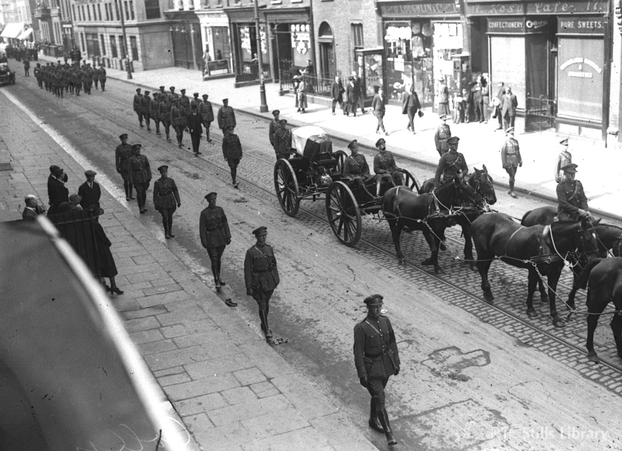 The coffin of Michael Collins on a horse drawn gun carriage, Talbot Street, Dublin, on 28 August 1922. The hearse is drawn by Free State soldiers on horseback. As it proceeds down Talbot Street Free State soldiers file alongside and behind the hearse.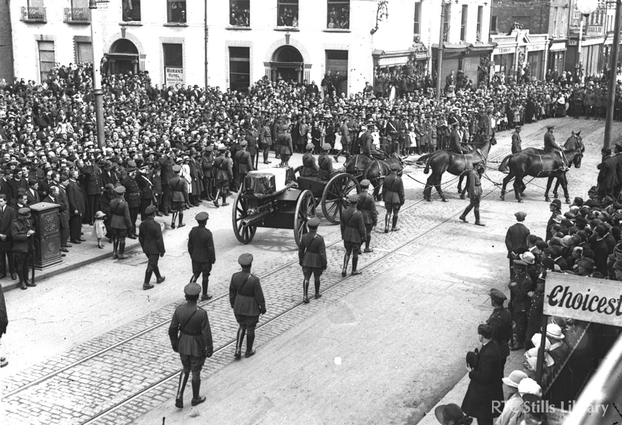 The funeral procession makes its way down Talbot Street and on to Gardiner Street.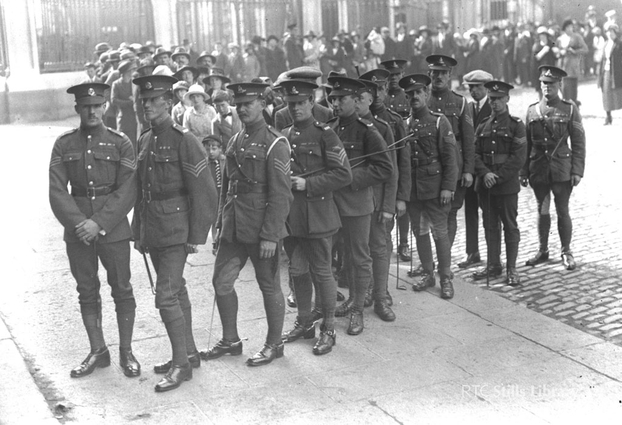 British non-commissioned officers (NCOs) queuing to view the body of Michael Collins lying in state in City Hall, Dublin, on 28 August 1922.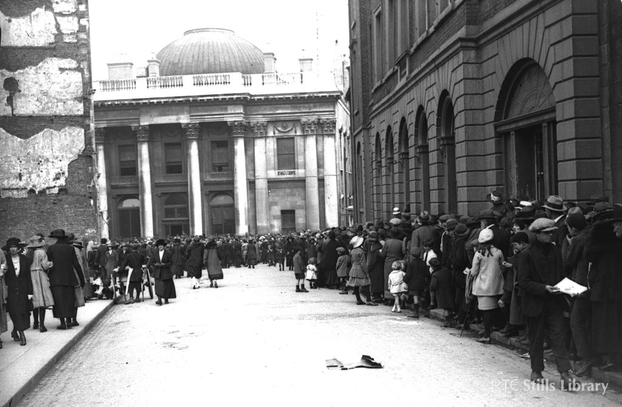 Crowds gather outside City Hall, Dublin, on 28 August 1922, to pay their last respects to Michael Collins.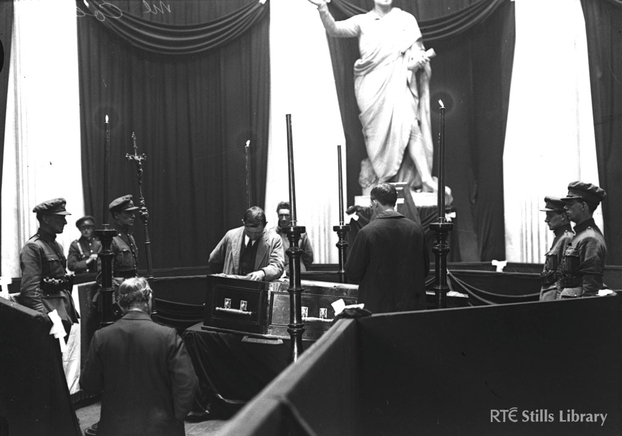 Seán Collins, head bowed, stands before the coffin which carries his brother Michael Collins in City Hall, Dublin, on 28 August 1922. He is surrounded by a military guard of Free State soldiers.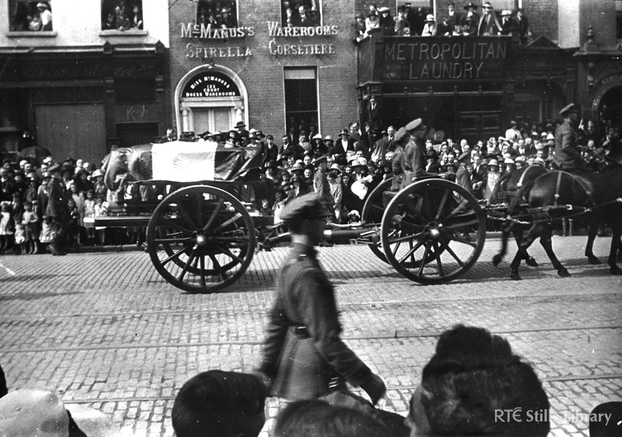 The scene shows the gun carriage bearing the coffin as it proceeds along St Stephen's Green West. The street is lined with mourners.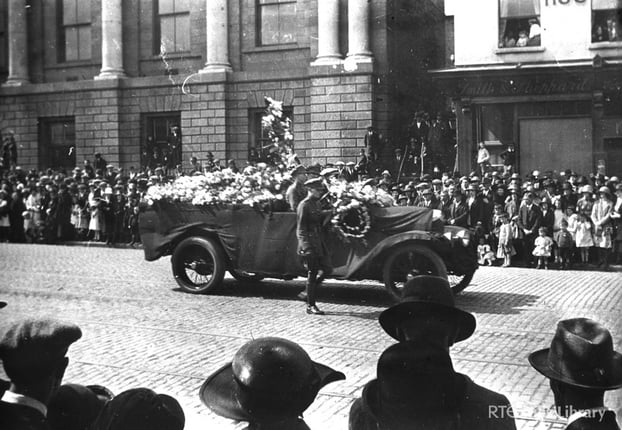 An open car carrying funeral wreaths passes the Royal College of Surgeons, St Stephen's Green, Dublin.