The things you can make at home by weaving paper.
'How do you do?' a make and do children's programme which was part of 'Den TV', making everything from space ships to dolls' houses using empty toilet rolls and egg cartons.
Mary Fitzgerald demonstrates how to do paper weaving and makes party place mats.
'How do you do?' broadcast on 27 January 1994. The presenter is Mary Fitzgerald.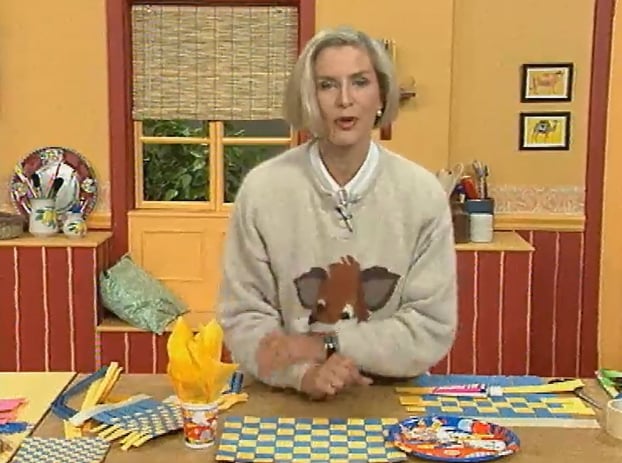 Mary Fitzgerald (1994)