On 21 January 1984 Seán MacBride appeared on a Late Late Show special ahead of his 80th birthday on 26 January.
Introduced by Gay Byrne as
a veteran of the war of independence and the civil war, who still has an active and major input into both Irish and international politics.
At the age of twelve he was informed of his father's execution. At fourteen he witnessed his mother's arrest. At fifteen he joined the IRA. At seventeen he went to London with Michael Collins for the treaty negotiation. He was chief of staff with the IRA. He was twice secretary to Éamon de Valera. He was founder of Clann na Poblachta, Minister for External Affairs, Ireland's most distinguished lawyer, founder of Amnesty International, United Nations Commissioner for Namibia, only person to win both the Nobel and Lenin peace prizes. He also was awarded the American Medal for Justice and also was given a whole host of international awards, distinctions and honours. He is still deeply involved in international work for human rights and nuclear disarmament.
In this clip from 'The Late Late Show' MacBride talks about his relationship with both his mother, Maud Gonne, and father, John MacBride.
This episode of 'The Late Late Show' was broadcast on 21 January 1984.
Seán MacBride died on 15 January 1988, just days short of his 84th birthday.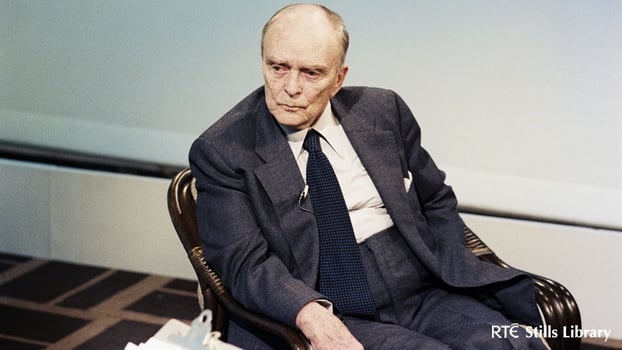 Seán MacBride on 'States of Mind' (1979)