RTÉ Archives was sad to hear of the recent death of our former colleague Noel Shiels, who was once head of the RTÉ Sound Archives. Noel joined RTÉ in 1961 and worked for a time in TV Sound. As Head of the Sound Archives, he oversaw a project to computerise 70 years of tape records. He often appeared on 'The Gay Byrne Show' to introduce archive features and he presented the RTÉ Radio 1 series 'Reeling Back the Years' (1996), which recalled events and personalities as captured in the RTÉ Archives.

Noel Shiels was also well-known in fishing circles as a fly-tyer. The image above shows Noel (right) fishing while being interviewed by Dick Warner for the RTÉ Radio series 'The Weekend Angler' in 1977. The photographer was Eve Holmes. © RTÉ Stills Library 2034/011

The RTÉ radio programme 'From the Archives' includes an interview with Noel Shiels about the work of the RTÉ Sound Archives. Noel speaks to Kieran Sheedy about the growing collection of sport, drama, news, literature and music.

This programme was first broadcast on 4 July 1986.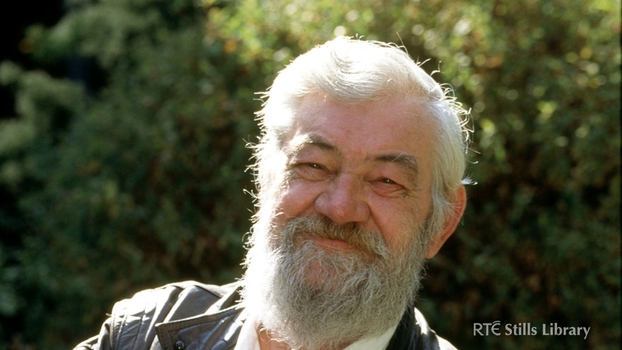 The image above was taken for a RTÉ Guide article on 'Reeling Back the Years' in 1996. © RTÉ Stills Library 4305/007