There are days that you feel privileged to have seen. And also days that make you understand why you come to love sport in general, but also the sport that you have grown up to be involved in, and Saturday was one of those days.
I think we all went in to the final round of RBS 6 Nations thinking we could be in for something special, but what we got surpassed all expectations.
All through the day, and within each match, the momentum swung and the repercussions of every point, every missed tackle, and every decision made, had significance.
As the day built it finished in a crescendo at Twickenham where England fell agonisingly close of their goal, and as Nigel Owens penalised England for going off their feet at a ruck Ireland were crowned Six Nations champions.

At the start of the day it looked like it was going to be over before it started with Wales pulverising Italy in a second half onslaught, but just as you thought Wales were out of sight, replacement scrum-half Gareth Davies spilled an interception that would have seen him go under the posts for another Welsh try, and then with time almost up Leonardo Sarto ran the length of the pitch to score a try that gave Ireland hope.
It would have been a mental boost for Ireland as they prepared to face Scotland at Murrayfield, but psychology in sport is everything and Ireland's start to the game fuelled their mental resolve.
Ireland attacked from deep from the word go and Paul O'Connell's try would have been a real boost, it showed them the way.
To win by the margin they did away from home is huge testament to a team that would have been left reeling from the Grand Slam they felt they had let go the week before.
But there was so much still to do. There were some unbelievable performances across the board, and it was great to see Sean O'Brien back at full throttle. For Ireland and Leinster this man is a phenomenon and he makes the whole game plan come together because he makes yards others can't. He started the championship not match fit, but he certainly he is now.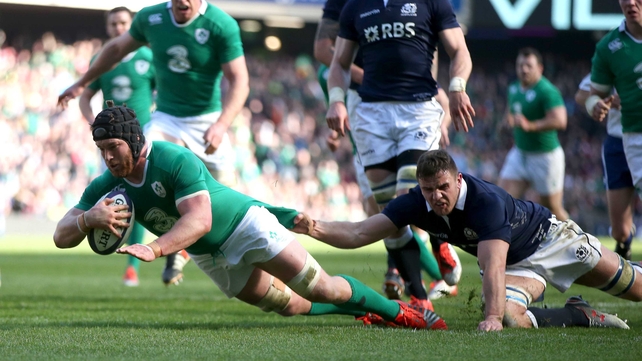 Beside him I thought Peter O'Mahony was outstanding, and if we talk about margins, then the last ditch tackle by Jamie Heaslip on Stuart Hogg was a lesson in never giving up.

In the end that tackle won us the title, but there were a lot of little moments all day that determined the destiny of the title with tries from Jared Payne and Johnny Sexton's kicking - despite a couple of key misses - driving Ireland ahead of the points target Wales had set them, you just felt there was no way England could do it in the final match of the day. Or could they?
If the first two games were incredible because of the points chase the last game of the day was one of the all-time greatest Test matches ever witnessed.
True defence coaches may not have enjoyed the day, but all of rugby and sport should take a step back and enjoy.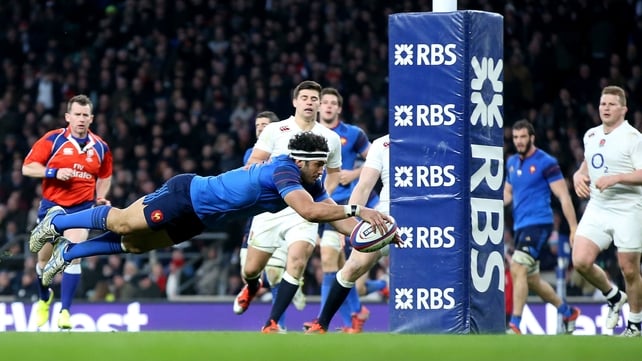 England signalled their intent by running the very first ball back from deep and from there the game ebbed and flowed. As Hugh Cahill said in his RTÉ commentary, 'Welcome back the real France'. Finally Les Bleus came to play and both teams traded blow for blow until the bitter end.
It was a mesmerising day, but with England falling just short at Twickenham,the scenes of celebration at Murrayfield were a joy to witness. Instead of, 'Wish you were here', I was thinking, 'Wish I was there.'
The day and the championship belong to Ireland, and if the end to this championship is a sign of things to come in Rugby World Cup 2015, then we're in for a spectacle.
I hope everyone watched the ambition that all the teams played with and that people try to emulate that.
For Ireland they really can dare to dream. They should enjoy their first back-to-back titles in decades for what it is and then the supporters can dare to dream.
With France and Italy the main hurdles in their World Cup pool, and a possible quarter-final against Argentina, this could be a year to remember for Irish rugby.
You learn a lot about people in adversity, and Ireland's reaction to the Welsh reversal, and the manner of their win over Scotland and championship glory should have the nation buzzing for the remainder of the year.
Saturday was a victory for rugby and even better a victory for Irish rugby. Roll on the autumn.