Another great day for Irish rugby. There was no overreaction from the players despite what was at stake, maybe some of them were too tired emotionally, as well as physically, to celebrate. Even in Joe Schmidt's post-match interview he said was going to allow himself 24 hours to relax away from rugby before looking ahead to the Wales match in round four; not that I believe him.
This was a victory where the plan was fashioned off the field, but perfectly delivered on the field by the foot soldiers. Nobody deviated from the script, and whereas some of us would have wanted more thrills and spills, and coruscating line breaks to remember, Ireland stuck to their plan from the get-go to the bitter end.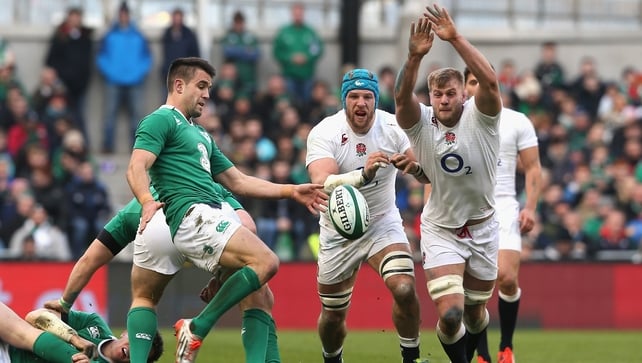 The first five minutes of the game saw a box kick on George Ford from Conor Murray which was turned over, a box kick on Anthony Watson which was spilled by the winger and then finally a crossfield kick on Jack Nowell which nearly led to a Tommy Bowe try. In that sequence the seeds of doubt were sown in English minds that they couldn't cope with the aerial assault that had been spoken about and it also reinforced in Ireland's minds that their plan would work.
Three areas were spoken about pre-match and in that regard Ireland's players and coaches deserve huge credit. The psychological advantage a dominant scrum would have given England never materialised and Ireland scrum coach Greg Feek should take a bow for ensuring that.
At the breakdown Ireland had the upper hand, so Simon Easterby deserves credit. And Ireland's defence was heroic, for that doff your hat to Less Kiss.
The Welsh threat in round four
So this was a victory for players and coaches alike and one that they can be proud of, but I have said before that this was a game I expected Ireland to win. It's Wales, in Cardiff, that I feel is going to be an even bigger test.
Wales can, after recovering from their defeat to England in their opening round game, really get their season back on track by beating Ireland. Away wins for them in Scotland and France since that opening defeat have almost gone without the accolades they deserve and Warren Gatland will have them pumped for the Irish game.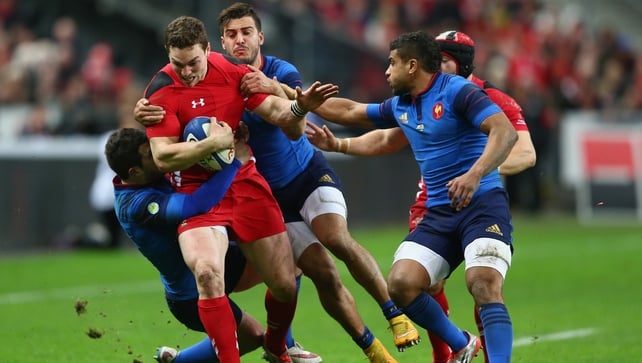 Wales have a history of starting slowly, but finishing strongly in the championship, and they have the players to beat anyone, so this Irish team won't be considering this any triumphant march to a Grand Slam yet; they will probably know the biggest tests are yet to come.
While everyone is anointing and praising Ireland, the championship leaders have to ensure they are right back at the level they were at for the last two games when the match kicks-off in Cardiff, and actually away from home you probably have to be ten points better than the opposition to win.
Schmidt will focus on key areas to improve
Joe Schmidt will realise more than any of us where and when the little moments within the game against England could have gone a different way and they will be the areas he will address with his squad to ensure no complacency creeps in.
He will ask the group why they didn't play one more ruck before half-time to wind down the last 15 seconds of the clock so England weren't afforded one more attack when Rob Kearney kicked the ball into touch. The fact the attack came to nothing is irrelevant. Why did we give them the opportunity? Little moments change games and outcomes and if we don't learn from each moment then it could burn you another time in the future. The drive for perfection is incessant.
So with two rounds to go we have the best three teams in the championship topping the table and it may go down to the last round with all three playing for the title if Ireland lose in Cardiff. In that sense Nowell's last-minute disallowed try could prove to be the crucial difference in the quest for the title - or not, we shall see.
Ireland have been incredibly clinical and efficient, not to forget incredibly brave, to get to where they are.
The state of play in the championship as a whole
England will be disappointed by the defeat in Dublin, but will also know that they have a raft of players coming back in the near future and now some young players who will have learnt from their exposure to the Aviva Stadium cauldron. They will live to fight another day.
Wales have come back brilliantly from their opening day defeat to the English and are waiting in the long grass of the Millennium Stadium for Ireland.
Italy's win has given them the shot in the arm they needed with two home games to come and a France team arriving in disarray.
Phillipe Saint-Andre, the French coach, is slagging off his players and there seems to be a complete split in the camp.
The final team and the odds on wooden spoonists are Scotland. Vern Cotter's honeymoon is over, and it was a short honeymoon. Who would be a coach?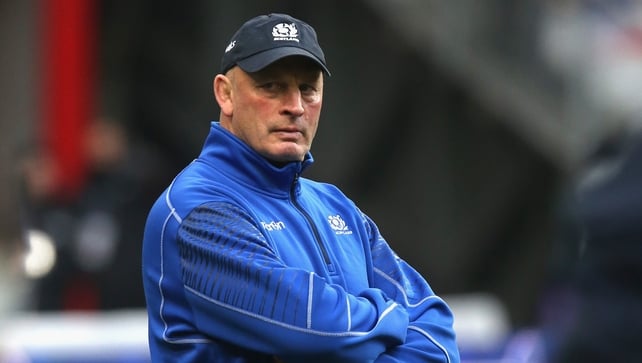 It hasn't been a vintage Six Nations yet, but there are a few twists yet that could make it just that.
It could be Grand Slam year for Ireland or a straight shoot-out between three teams for the title on the last day.
For Ireland - we should just enjoy where we are.