So it's Congress weekend
It's that time of year again when GAA delegates meet to discuss and vote on proposed changes to the rule book. What makes Congress 2021 unique is that it will be the first time the meeting will be held virtually, given Covid-19 restrictions.
Remind me again, briefly preferably, what happened at last year's Congress?
Given what transpired with Covid-19 and the change in championship structures, some of the motions passed never came to light, such as The Tailteann Cup, Dublin playing two matches outside of Croke Park if they reached the Super 8s and no relegation in the Leinster SHC round-robin.
The main talking point was a motion in hurling that wasn't passed. The introduction of a black card and sin bin in hurling to combat potential cynical play was defeated 82-18. A similar initiative is back on the agenda this weekend.
So who actually gets to vote in Congress?
Every county will have one representative at the remote meeting, usually the county chairperson or secretary. Similar to regular Congress, each county doesn't have the same number of votes. One vote for Cork or Dublin will count for 10 due to the number of registered clubs in the respective counties, while for the smallest counties, a vote will count for four.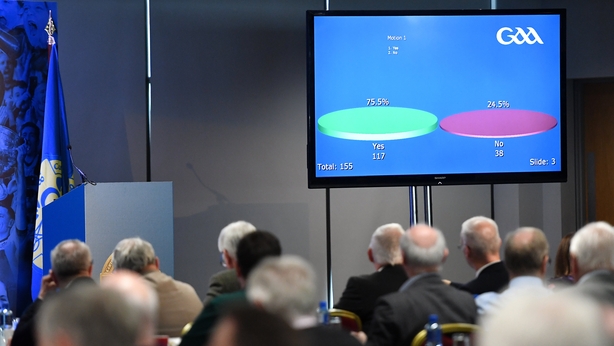 At Special Congress last April there were 67 delegates, including thirty-two representing the counties, 14 from overseas, GAA president John Horan, GAA president-elect Larry McCarthy, the five provincial chairs (including Britain), two GAA trustees, seven past presidents and the GPA, handball, higher education, primary schools representatives and post primary schools representatives.
Did I see somewhere that voting is underway by mail ballot?
You did, but that is only in relation to the Management Committee. With GAA president-elect Larry McCarthy and John Costigan stepping down as GAA trustees, four men are seeking nomination to the 16-man committee; former Clare and Munster chairman Robert Frost, ex-Ulster chair Michael Hasson from Antrim, former Kerry Central Council delegate and treasurer John Joe O'Carroll, and outgoing Central Competitions Control Committee chair and ex-Kilkenny chair and secretary Ned Quinn.
Special provisions were put in place to allow for a mail ballot, with a Thursday deadline for delegates to cast their vote so the result can be announced on Saturday morning.
So how many motions are up for discussion?
47 motions were approved for Congress 2021.
Silly question perhaps, but does that mean 47 debates and votes?
You would be forgiven for thinking that, but this is GAA Congress, so it has its own way of doing things. While 47 motions were approved, only 37 will be debated and voted on. The remaining 10 motions have been deferred until a Special Congress in the autumn, where it is hoped some, or all delegates, can discuss these further in person.
What are some of the deferred motions?
The most intriguing are motions 18 and 19, which propose four options for the football championship structures. As these won't come into effect until 2022 at the earliest, there was less urgency to get these through Congress.
Other motions aren't quite as headline-grabbing, such as the redefining of the Development Officer role, the establishment of audit and risk committees and four motions related to International Work Group around licensing, gradings and representation at Congress
Okay, let's get back to the 37 motions that will be discussed. What's the hot topic?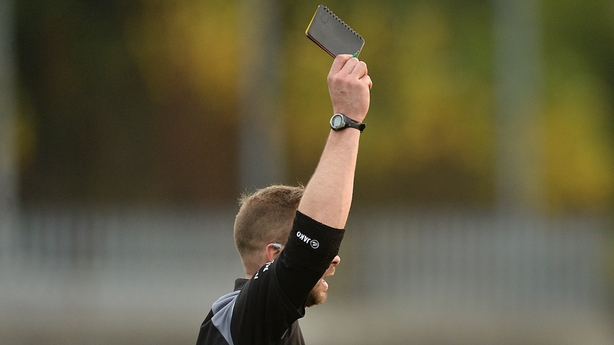 The creation of the split-season (motion 12) and the introduction of the black card to hurling for cynical play (motion 20) are likely to garner most attention.
The split-season was well received last year, so can we expect it to get the green light?
The Fixtures Task Force proposed that the association adopt a split-season model which would see the inter-county series being played before club activity and the All-Ireland football and hurling finals being completed no later than week 29 of the calendar year, which falls from 18 July to 24 July in 2022.
Given the positive feedback of last year's split-season (many of those with reservations conceded it was better than the system in place) it is expected to pass.
The black card in hurling. I thought there was no cynicism in the game?
"The game is fine, the game is absolutely 100% fine" - John Kiely, February 2020
"Let's not pass that motion, no matter what the story is. We don't need that." - Davy Fitzgerald, February 2020
"We just need to be careful that when we are playing the game that we don't do too much of that (cynical fouling) because if we see a lot more of that the calls for the black card are going to come, something I certainly don't want to see in the game" - Brendan Cummins, October 2020
"I don't see a black card coming into hurling solving the problems" - Paul Murphy, February 2021
Some high-profile members of the hurling community have aired their views that cynicism in the game is not an issue, but the numbers would suggest otherwise. Last February, chair of the association's standing committee on playing rules, Professor David Hassan, showed that almost half of fouls committed in 20 games analysed between 2017 and 2019 were of a cynical nature.
More high-profile fouls peppered the 2020 championship, which has led to more calls for reform.
The motion, which will also apply to Gaelic football, calls for a player to be sin-binned for 10 minutes and a penalty awarded for cynical fouls that occur within the 20-metre line and semi-circle – and deny a goal-scoring opportunity.
The original motion, which was put forward by the standing committee on the playing rules, had recommended that the fouls could take place anywhere on the pitch, but by focusing on fouls close to goal, it is hoped the motion will be passed.
The hurling black card proposal was crushed 82 votes to 18 last year, and while some of those against it 12 months ago have turned in their views (Kilkenny's Ned Quinn among them) – it is unclear whether there will be enough support for it to pass.
What other playing rule changes are being put to a vote?
The Standing Committee on Playing Rules has brought forward eight motions, including the hurling black card. Others include waving the hurley at a free-taker, unauthorised incursions onto the field of play, further clarification of the advantage rule and extending current blood sub arrangements to include a suspected concussion.
What other motions are likely to cause serious debate?
Allowing just one captain to receive a cup is likely to generate some discussion, as is the motion to limit senior club championships to 16 teams .
Isn't this GAA president John Horan's swansong?
It sure is. On Saturday, Larry McCarthy will become the 40th president of the association, the first overseas nominee to land the top job.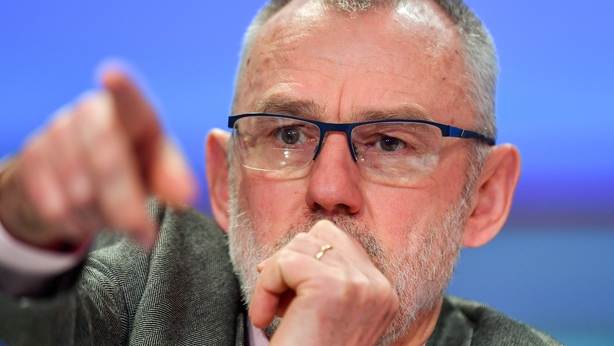 McCarthy (above) has spoken of his desire to "recalibrate our spending" back into grassroots long before the announcement that the association recorded losses of more than €34m in 2020. In terms of revenue generation, it's hard to envisage 2021 being much different, so McCarthy will have a lot on his plate once he takes up office.
Critics will say Horan, the first Dublin GAA president since 1924, failed to adequately tackle the issue of funding to counties and his native county's utter dominance of Leinster, but he steered the ship through the choppy waters of a pandemic to ensure last year's championship took place.