The GAA has announced record losses of €34.1m for 2020 as the effects of the Covid-19 pandemic hit hard.
Central finances ran €15.6m in the red, and when the €10.2m deficit incurred by the Croke Park stadium, injury fund and other costs (€1.3m) and county/provincial losses of €7m are factored in, the association suffered a total deficit of €34.1m, compared to an €8m national surplus in 2019.
The news came in the GAA's annual statement of accounts, ending on 31 October last.
The association's revenue is down by 57% (€73.9m to €31.4m), and over half of that income came in state funding of €18.5m.
Director General Tom Ryan noted in his annual report that "The GAA simply could not have navigated its way safely through 2020 without the significant support of governments both north and south" and told RTÉ Sport that similar assistance could be needed again this year.
"There was provision made in last year's budget I know for the sporting sector this year," he said. "We've already spoken to Sport Ireland and the Department just about the principles of that, highlighting to them that we're not out of the woods yet. We don't like having to rely on the public purse (but) we flagged with them already that this year is going to be challenging."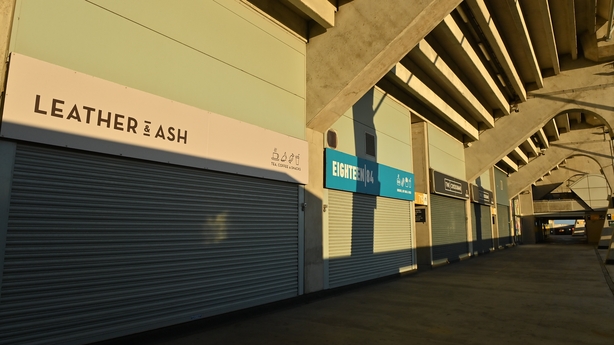 Ticket sales made up 48% of 2019's record revenue but the absence of fans for the inter-county championships last year accounts for a €32.4m dive in gate receipts to €3.6m.
Commercial income is down by over 56% to €8.65m while sponsorship and media revenue declined from over €20m to €9.1m as contracts had to be renegotiated and the latter stages of the championships were pushed back to November and December.
The Gaelic Players Association received an agreed 15% of that commercial income, €1.3m, significantly down on the 2019 figure of €3.3m.
Games development allocations (€6.38m, down 52%) and capital grants (€2.78m, down 64%) were both cut significantly while administration costs were down €1.9m to €9.4m - €1m was saved on wages due to 30% pay deferrals that applied for part last year, as well as availing of the government wage subsidy scheme.
Croke Park generated over €47m in revenue the year before last and returned €10.5m to central coffers but no supporters or events turned HQ into a €10.2m loss-maker in 2020.
The stadium company did declare an after-tax profit of €6.3m was declared following the sale of part of the Clonliffe College grounds to property group Hines but that was partially offset by the €5.5m cost of transferring 50% ownership of the new National Handball Centre to the local community.
In his report, Ryan wrote: "The past year has proved very damaging to the association from a financial point of view, with the likelihood that the after effects will be felt for some years to come.
"2020 presented us with many difficult decisions, not least financial. We may not have had income, but we still had responsibilities. So to the extent possible we played games, we promoted health initiatives, we made facilities available, we put our best foot forward. Ironically these came at a continued cost when we could least afford it.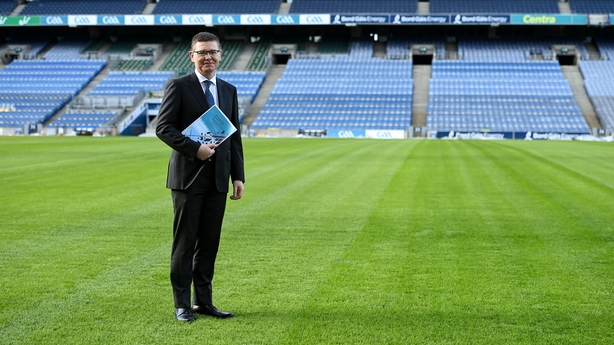 "When it first became apparent that a Covid threat was emerging we did not foresee the extent or duration of what was ahead. The initial shutdown of our activities in late March was in the sincere expectation of a difficult few months and no more, and we expected to be able to weather a brief interruption.
"But what followed proved more difficult than we could have imagined. We tried our best to live up to our responsibilities to the Association and to society. We did not always get everything right, and we did not fully deliver on every aspect, but I do think we comported ourselves reasonably well and lived up to our responsibilities."
Finance director Ger Mulryan expects 2021 to equally as difficult, warning that the GAA's income might not bounce back until "summer 2022 at the earliest" but added that "our consolidated balance sheet at central level is strong and I am confident we will be fully capable of meeting the financial challenges presented, head-on".
"Losses at similar levels are currently forecasted and additional sources of funding to support these losses will be required," he said.
"Contact has been made with Government regarding support for 2021 and the initial feedback is positive, separately our banking partners have indicated confidence in our ability to bounce back when our games resume and have committed a line of credit.
"We will however need to manage and be responsible for our own financial affairs and will need to reduce our
core cost base further to guard the Association's long term health.
"The vaccination roll-out will directly influence when our games can fully return to normal and this is not forecasted to be complete until late 2021. Our ability to generate income will remain challenged and may not return to previous levels until Summer 2022 at the earliest.
Mulryan suggested that last year's limit on panel sizes to 32 players, and restricting the number of training sessions and backroom staff members allowed to attend matches, offered a way forward as spending on inter-county team preparations declined from €29.7m to €18.8m.
"I believe we may have landed on a formula that will serve us well when we return to a normal playing calendar."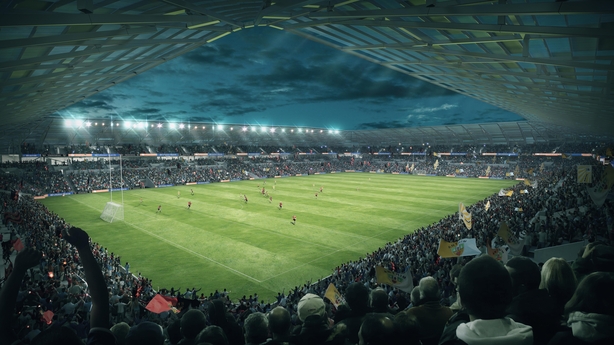 Asked about the long-delayed redevelopment of Casement Park in Belfast, which was finally given the go-ahead last October after years of legal wrangles, Tom Ryan insisted that the GAA remains committed to  it and other long-term projects.
"Our objectives and our priorities haven't changed," he said. "What might have changed is our capacity to achieve them in the short-term, or our speed of delivery. But not our ambition.
"It's still on the cards. There was progress on it this year. There's still a bit to go in terms of permissions, I understand, and even the cost and so on. But Casement is still a priority.
"We have been talking to counties that have significant ambitions to do things in terms of specifically county grounds, and they understand the constraints that we're under now, but at the same time, we understand that what was a good thing to do in a county ground two years ago, three years ago, is still a good thing to do. So our ambitions are the same."