"It's everything we hoped for. It's a heavyweight contest, this isn't lightweight stuff." – Ger Loughnane at half-time in the 2016 final.
At 3.30 on Sunday afternoon, James Owens will blow the whistle to start the All-Ireland hurling final but he might as well be ringing a bell.
For the sixth time in 11 years, these two giants of hurling, winners of 73 out of the previous 131 titles between them, will face off in a rivalry that has been as gripping as that which Ali and Frazier produced between the ropes in the 1970s.
Liam Sheedy and Brian Cody have been at pains to insist that the past means nothing and that this game exits in its own bubble but the familiar faces on the sideline and the field make it difficult to ignore the scorecards of 2009, 2010, 2011, 2014 and 2016.
It will be the managers' third meeting in the final and one that looked unlikely at the start of the campaign, given both counties' curtailed summer last year.
Cody's Kilkenny won the first clash between them in 2009 but Sheedy's Tipp side struck back to stop what would have been a history-making five-in-a-row in 2010. For the rebuilt men in black and amber, only captain TJ Reid (coincidentally, also skipper in 2010) and Richie Hogan remain from those two meetings.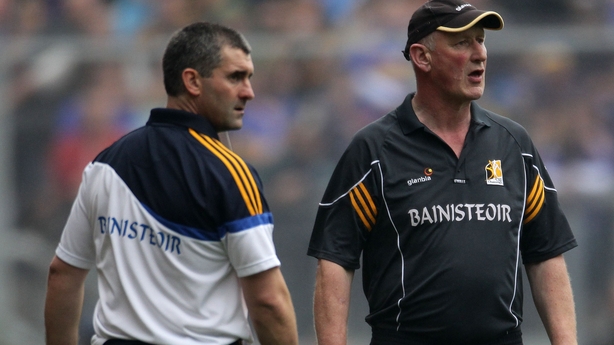 Their starting XV unusually features - for Kilkenny at least - five young men who have never played in an All-Ireland final: full-back Huw Lawlor, wing-back Paddy Deegan, midfielder Conor Browne, wing-forward John Donnelly and corner-forward Adrian Mullen.
Nonetheless, the number of Celtic crosses on the field will still comfortably outnumber their opponents - Reid (7), Hogan (7) and goalkeeper Eoin Murphy (4) have won more All-Irelands than Tipperary's starting team combined (16).
Tipp still have Padraic Maher, Brendan Maher, Noel McGrath and Seamus Callanan, while Patrick 'Bonner' Maher and Micheal Cahill would be starting it they weren't injured. Kilkenny's fresh faces are on the pitch and Tipp's are on the bench.
'Since the beginning of the GAA there has been a fabulous rivalry between Kilkenny and Tipp' - Familiar foes meet in Sunday's All-Ireland hurling final, live on @RTE2 from 2pm #GAA #KILvTIPP pic.twitter.com/5QAMTCnzYR

— The Sunday Game (@TheSundayGame) August 17, 2019
In boxing terms, Kilkenny have tended to win on points or Tipperary have delivered a knockout blow.
The Cats' largest margin of victory has been (a flattering) five in 2009 while Tipp stopped the drive for five in 2010 with an eight-point win and cruised home by nine under Michael Ryan three years ago.
But every time it has been a close contest, Kilkenny have won, apart from the drawn game in 2014 when Tipp were left to rue two missed penalties - a big influence on changing the rule that allowed two defenders to join the goalkeeper on the line.
We need your consent to load this SoundCloud contentWe use SoundCloud to manage extra content that can set cookies on your device and collect data about your activity. Please review their details and accept them to load the content.Manage Preferences
Only once in the previous seven finals (if you count the 2014 rematch) has either team led by more than two points at half-time, Kilkenny by five in 2011 in a game they ultimately won by four.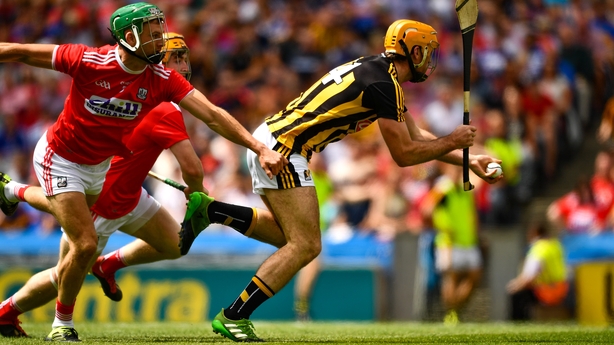 The customary Cody post-interval uppercut has won Kilkenny many a match and was most recently seen to great effect in the surprise quarter-final demolition of Cork.
The Cats outscored their opponents by 0-08 to 0-00 between the 40th and 52nd minutes, leaving the bewildered hat-trick hero Pat Horgan to lament that Cork had "played all the hurling for most of the match". But clinical conversion of chances and the ability to hang in there even while being outplayed have long been the hallmarks of this Kilkenny team.
One thing we know for sure is that Sheedy won't be caught cold by the third-quarter blitz.
At half-time in 2016, as a pundit on The Sunday Game, he outlined Kilkenny's recent successes in that period and stated: "If I was Michael Ryan I would be galvanising this dressing-room, for what is a massive 10 or 15 minutes now."
Kilkenny did make their move that day, a 41st-minute Kevin Kelly goal putting them two ahead, but it was a brief lead as Tipp reeled them in within three minutes and Seamus Callanan, John 'Bubbles' O'Dwyer and John McGrath cut loose in the closing stages.
The simplistic view is that Tipp have more talent and Kilkenny have more grit. But that does a disservice to the skill of men like Reid, Colin Fennelly, and Padraig Walsh and ignores the heart shown by the Premier men in their semi-final comeback against Wexford.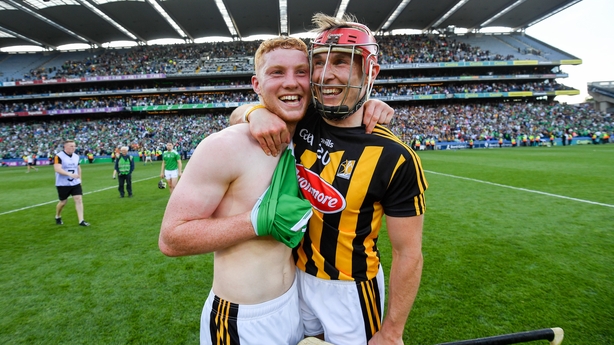 Kilkenny have certainly looked far from the imperious version of the late noughties and lost twice in Leinster – to Galway in the round robin and Wexford in the provincial final – making them the first team to reach the decider after two defeats.
But injuries to the likes of All-Star keeper Murphy, defenders Cillian Buckley, Conor Fogarty, Conor Delaney and Joey Holden, and consistent ball-winner Walter Walsh up front, meant the team has often either been without these key men or easing them back throughout the Championship.
In any event, they don't need to be as good as the four-in-a-row team. They just need to finish ahead of Tipp on the scoreboard. Easier said than done.
"The free-scoring shootout is never something you want to do against Tipperary," Clare star Podge Collins told RTÉ Sport this week. "They have too many weapons."
And though Kilkenny have the supremely talented Reid, Walsh, four-time All-Star Richie Hogan, goal-machine Fennelly and potential Young Hurler of the Year Adrian Mullen upfront, you would imagine Cody will feel the same way.
Interception from Cillian Buckley, point taken by Colin Fennelly. @kilkennyclg are all over @limerick with 9 minutes to go #rtegaa https://t.co/ziWTtauVgP pic.twitter.com/DYa5OfpTAf

— The Sunday Game (@TheSundayGame) July 27, 2019
Kilkenny beat Limerick by disarming their puckout, blitzing them in the opening stages and sustaining a furious level of work-rate, intensity or whatever buzz-word you prefer to hold on in the closing stretch. They withdrew their half-forwards, closed down the space in the middle third and strangled Limerick's running game for the majority. True, they were hanging on in the end, but the pressure exerted on the Treaty forwards contributed to their wides tally of 15.
Tipp will provide a different type of challenge, trying to send quick diagonal balls in to constantly rotating forwards. The extent to which final debutant Conor Browne can suppress Noel McGrath, the best passer of a sliotar around, at midfield will have a big bearing on the result.
Young full-back Huw Lawlor will have his hands full with Seamus Callanan (7-16 from play so far), the Tipp captain in the goalscoring form of his life and fit enough at almost 31 to be closing down defenders and causing havoc in opposing defences even in the closing stages, as against the Model men. Centre-back Padraig Walsh might have to restrain his attacking instincts to help mind the house.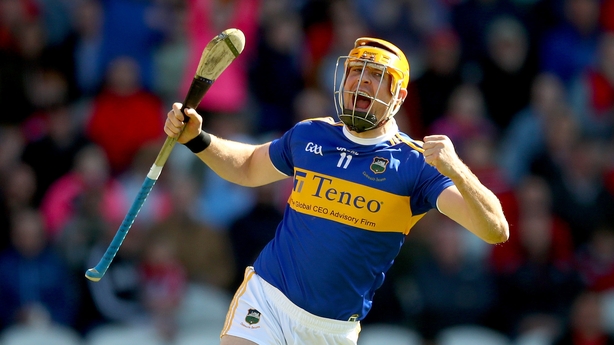 Kilkenny will aim to restrict the space at the back, dominate the Tipperary forwards in the air and close down their opponents' much vaunted Maher-Maher-Maher half-back line relentlessly, though it could be more Maher-Maher-Kennedy if Brendan is detailed to man-mark TJ.
Twice against Wexford, Padraic Maher was penalised while trying to perform his signature bursting run out of defence. The Thurles man might legitimately claim to have been held on both occasions but if Owens is as lenient to the tackler as Sean Cleere was then it's something Kilkenny can exploit.
Something else that won't have gone unnoticed is the havoc Wexford's running game caused in the early stages of that encounter. Though it's unlikely Kilkenny will commit as many men forward from defence, expect them to test the Tipperary full-back line with direct running in the opening minutes. Barry Heffernan's ability to bottle up Fennelly will be pivotal. 
If they can dominate the puckouts to the same extent as against Limerick and avoid allowing the space that opened up for Tipp in the closing stages against Wexford then Kilkenny will be confident.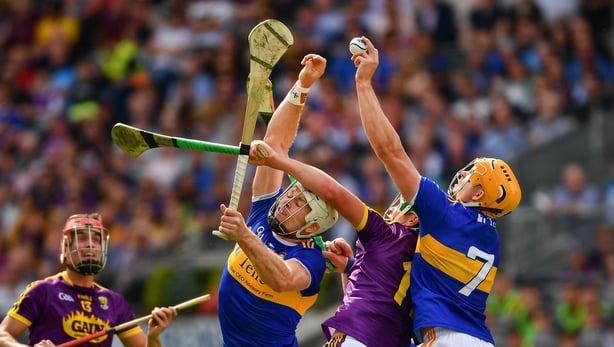 The Premier Men cruised through the round-robin before walking into a Limerick wall in the Munster final. 
Sheedy explained that crushing 12-point loss in blunt terms: "They completely out-worked us, they appeared in numbers and swarmed us on numerous occasions, up front and in defence. We struggled on the restarts. We normally work the ball through the lines better than we did today."
Was that just a blip or a blueprint for how to beat them?
Work-rate should be a given in an All-Ireland final but the real test will be Tipperary's ability to turn over Kilkenny's backs as they come out with the ball, as they did repeatedly in 2016.
They dominated Wexford from long puckouts in the closing stretch as Ronan Maher - who surely won't line out in the corner as selected -  cleaned up but pressure will be on 23-year-old keeper Brian Hogan to find runners rather than bomb the ball down on top of Conor Fogarty, Padraig Walsh and Paddy Deegan.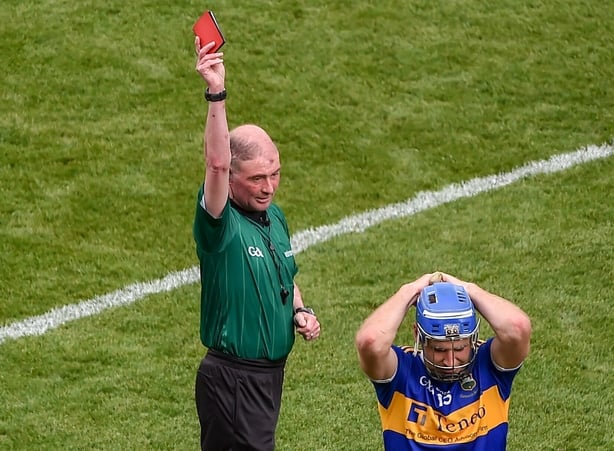 John McGrath should have a point to prove after his red card and failure to score against Wexford while John 'Bubbles' O'Dwyer looked back to his mercurial best in that game. Free-taker Jason Forde is about as under the radar as a man who has racked up 2-57 in seven games can be while Dan McCormack will play the key role of groundhog in Bonner's absence.
Questions over the quality of Tipperary's substitutes were answered somewhat when Ger Browne, Willie Connors, Mark Kehoe and Jake Morris came on and scored a crucial point apiece against a tiring Wexford.
Whether they will be able to do the same against a ferocious Cats defence is another matter, though it is also worth noting that Kilkenny's bench contributed only one point (from James Maher) in their semi-final.
So will it be a perfect dozen of All-Ireland titles for Cody or a second coming for Sheedy? Tipp to turn on the style and land the three-point punches or Kilkenny to hit the body blows and grind it out? Either way, a bruising, brilliant battle for Liam MacCarthy awaits.
Read next
Follow the All-Ireland hurling final between Kilkenny and Tipperary (Sunday 3.30pm) via our live blogs on RTÉ.ie and the News Now app, watch live on RTÉ2 or listen to radio commentary on RTÉ Radio 1 and RTÉ Raidió na Gaeltachta