Strength and conditioning coach Lukasz Kirszenstein is a man who is well travelled.
He was born in Poland, but it is in Ireland that he has achieved sporting excellence with teams across rugby and GAA codes. A Six Nations title with the Ireland women's rugby team in 2015, and successive All-Ireland SHC crowns with Tipperary (2016) and Galway (2017) have all been achieved with Kirszenstein on board.
He has long been regarded as an influential coach, and the competition for his services became apparent in recent weeks after rumours emerged that he was in line for a move to Munster rugby.
But the Galway hurlers swiftly buried that speculation by agreeing a new deal with Kirszenstein. Reports state that he is expected to take on a wider role with Galway teams over the next three years.
His worth in sport is well documented, and Tipperary legend Brendan Cummins and Ireland intentional Jenny Murphy can testify to the significance of having Kirszenstein on their side.
Cummins was part of the Tipperary squad that recruited Kirszenstein in November 2012, one year before the Ballybacon-Grange clubman announced his retirement from inter-county hurling.
Naturally, Kirszenstein didn't come from a GAA background prior to his appointment with Tipp, but Cummins notes that after observing a few sessions, he started gradually integrating himself into the set-up, and his approach was well received by the players.
"He takes everyone by the individual, not the collective," he told RTÉ Sport.
"For example, Eoin Kelly would have a different gym session to do than Shane McGrath because Eoin was older and had a different job.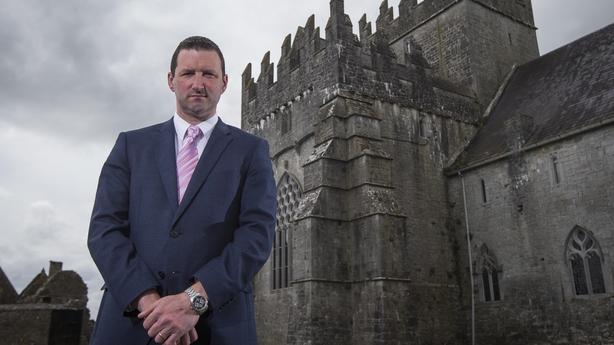 "When he came on board, he was a bit shy, real cool fella like. He's just cool.
"He tailored everything to get the best out of the athlete and the athlete then knows clearly as to why they're doing the lift, why their feet need to be in this position because he can relate that to the game. When you're turning your man, this is where your feet will be, this will give you power through your core and this will make you faster.
"Based on all those different things, he works very close with the player and the player is very clear why they're doing the exercises and why technique is so important. That's been the secret to Lukasz really and he got that by working with Tipp and he was involved with a Clare underage development squad in hurling.
"He's really immersed himself I suppose, in different levels of the GAA and because he's accelerated his education through grassroots, he gets what's required, that a player then will go to him because they know he'll make them better."
Jenny Murphy is taking a break from international rugby this year, but similar to Cummins, she also got to experience the benefits of Kirszenstein's S&C methods. Having already achieved Grand Slam success in 2013, and a fourth-place finish in the 2014 Rugby World Cup, the S&C coach was joining an accomplished Ireland team.
But by the end of his stint, Ireland would have another Six Nations title in their cabinet.
Murphy was playing Sevens rugby at the time, which sometimes kept her away from some of the training with the 15's team, where the Polish coach was stationed. But despite having limited time with Kirszenstein in the gym, she still managed profit from his philosophy.
On one occasion, Murphy along with winger Alison Miller had just returned home from a Sevens tournament, and were facing back into 15's training almost straight away. The pair were still tired from the all the games, and rather than ask the players to immerse themselves in the full training programme, Kirszenstein identified that these players needed a different strategy.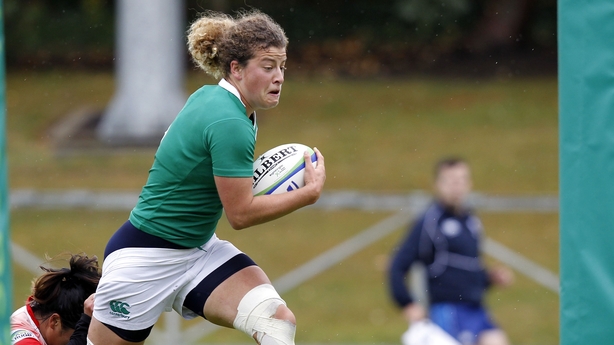 "We thought the weekend [of training] was going to be extremely tough and we'd had two days of rest," she explains. "We were still working on top of that as well.
"We came in and filled in our scores on where we were, and we were tired. Lukasz sat down and had a chat with myself and Ali. I was kind of good to go and do two sessions and Ali was a bit more fatigued. She runs a lot faster and a lot more than me, that'd be a fair assumption anyway.
"He said, 'no, we're actually going to rest you for this first session and you'll be good to go.' That was completely out of the norm.
"A lot of it is you get on with it and do the best you can do. He said, 'no, this will benefit you going forward. You're going to get all the sessions and the fitness, the strength and pitch work that you need. It's three sessions rather than four and you're going to be fresher for it.'
"For me, I thought four sessions would be great and that I had had low impact in games. He'd actually have a conversation about why [this was the way to go] and you knew that he was listening to you as well. He was very much about the athlete comes first and if you take care of the athlete, the athlete will take care of the team.
"He was brilliant, absolutely brilliant."
Cummins didn't avail of Kirszensteins guidance at every training session, sometimes choosing to rely on his own set of drills instead. But when the pair did link up, working on Cummins' mobility and footwork were the primary focus of their meetings.
The five-time All-Star believes that it takes around two years to see results in a player after they embark on an S&C programme, but he could tell that Tipperary were being properly serviced by Kirszenstein.
"His level of professionalism, and the straight face he has, the way he looked at you if he thought you were telling him lies"
"I bought into it enough that I went to the gym. If you're asking what did I do differently while he was there in 2012 and 2013, in order to get my career longer, you had to do more gym work. So I probably saw more gym work in those two years than I had in the previous 18 years of playing with Tipp.
"It's too much of a sweeping statement to say he helped me get 10% better in my game. For me personally, I couldn't say that. But what I could say overall [is] that he definitely added 10% to the overall set-up in the way he conducted himself around the place.
"His level of professionalism, and the straight face he has, the way he looked at you if he thought you were telling him lies.
"He'll have a laugh with the players, but you know where the line is with him, and if you're not toeing the line, he'll bark. And it's very seldom he barks, which makes him more powerful. He's not into screaming, roaring and going berserk. He's very measured in his approach, but he's assertive."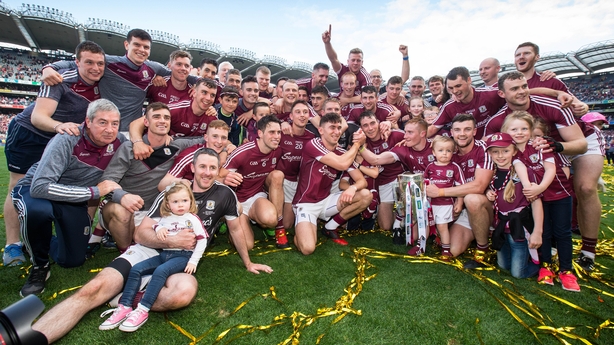 Kirszenstein is highly regarded for his contribution to the Galway hurlers, and is credited for a lot of the work that has helped transform them into a National League, Leinster and an All-Ireland winning outfit. His importance to the set-up is evidenced in the efforts made to retain his services.
Speaking to the Irish Times after winning the Liam MacCarthy Cup last year, Galway captain David Burke said that Kirszenstein has brought their physical conditioning to 'another level.'
"He wants to win, like everyone in this set-up, they want to win," he said.
"Maybe lads have got a small bit bigger and stronger. He has brought some new ideas, and lads are maybe a bit fitter as a whole in the panel."
But Cummins suggests that, along with his influential character, winning an All-Ireland with Tipperary the previous season also enabled him to sell his product to Micheál Donoghue's charges.
"Lukasz brought a belief with him to Galway that 'this guy has been involved with a team that's won an All-Ireland, so what he says, I'm going to listen to it.'
"If Lukasz wasn't involved with Galway last year, they may have gone on and won the All- Ireland anyway.
"It's not like as if the Galway players were never in a gym until Lukasz arrived into Salthill. But what he does give you is allows your technique to be better at what you're doing, so you're gaining those little inches."