In every sport there has to be winners and losers – and the winners don't always end up with medals while the losers aren't necessarily beaten on final day.
It was a busy year on and off the field, with no end of talking points for fans of the big ball game.
Here, RTÉ Sport takes a look at some of the biggest winners and losers from the year just gone in Gaelic football.
Winners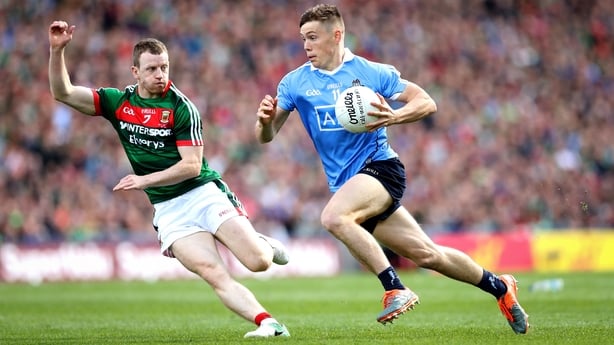 Con O'Callaghan
The 21-year-old Cuala man's list of honours ni 2017 is verging on the ridiculous – All-Ireland club championship, Leinster Under-21 football, All-Ireland Under-21, Leinster SFC, All-Ireland, Dublin SHC, Leinster Club Hurling Championship, All Star and Young Footballer of the Year.
He might not have topped the polls as Sportsperson of the Year, but he's pretty much top of the pops in Gaelic football. His first season as a starter in Jim Gavin's Dublin team saw him step into the role of key forward, scoring early goals in the All-Ireland semi-final and final wins.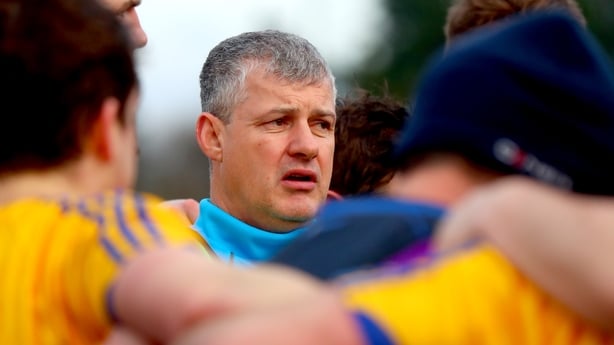 Kevin McStay
The Roscommon manager, a native of neighbouring Mayo, got a tough time towards the end of 2016 despite managing to keep the Rossies in Division 1 of the Allianz Football League.
The heat was turned up on him this year when they dropped out of the top flight, their only win coming against also-relegated Cavan long after their fate had been decided.
But he dealt with the abuse, some of it pointed and personal, with his usual dignity and took Roscommon to an unexpected Connacht title.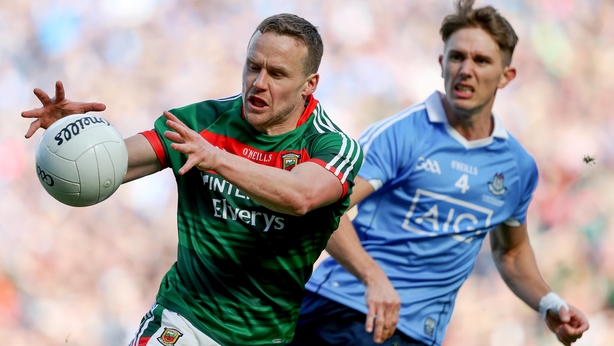 Andy Moran
Rarely has a footballer enjoyed an Indian summer like Andy Moran did through 2017. The 34-year-old has an unbelievably positive outlook and this has sustained him through a lot of heartache with Mayo over the years.
He was sensational and unmarkable at times this year, scoring vital goals in big games at Croke Park. He didn't get his hands on that All-Ireland medal that he so badly wants, but being chosen as Footballer of the Year by his peers wasn't a bad consolation for the Ballaghadereen man.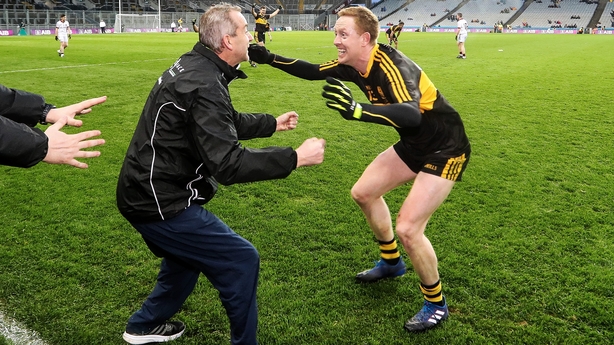 Colm Cooper
The one major honour that eluded probably the most popular player of his generation was an All-Ireland club medal. He'd come close in the past and on St Patrick's Day Colm Cooper finally got to the promised land.
He was brilliant at Croke Park as his Dr Croke's side picked apart a brave Slaughtneil team and the picture of him celebrating at the final whistle showed just how much it meant to him. He announced his inter-county retirement shortly afterwards, but that blow was softened by the GAA's first ever testimonial dinner.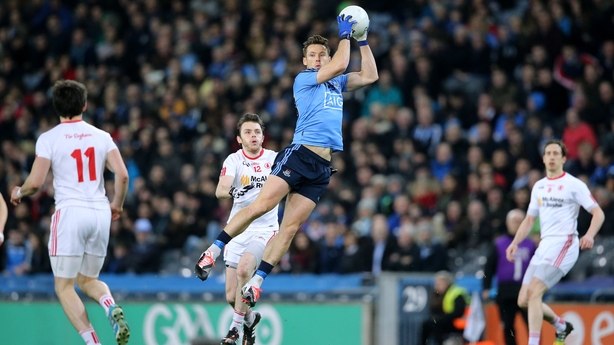 The Mark
Change is always greeted with suspicion in the GAA and the introduction of 'the mark' at the start of the year attracted plenty of wary glances. Sure hadn't we been here more than once and didn't we do away with it every time.
In 2017 it was different though – the mark wasn't introduced as an experiment, but as a full-time rule. Any player catching a kick-out clean beyond his own '45'-metre-line could take a free, or play on, and that was that.
It proved a sleeper success – not everyone noticed, but it didn't slow down the game as some had predicted. It encouraged accurate, long kicking and did it's bit for high fielding too.
Losers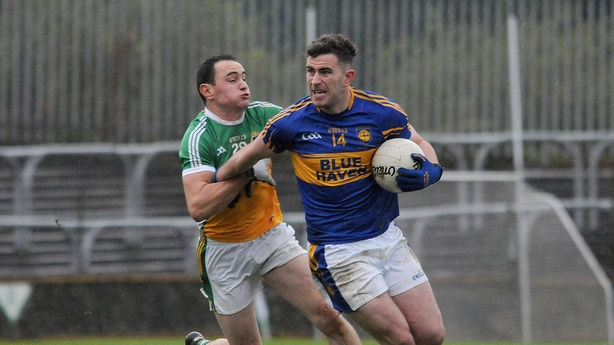 Club players
The GAA held its usual Special Congress in February and added a Special Congress the end of September, which, between them, radically overhauled the structures of the inter-county hurling and football championships.
The early months of the year and the summer months are now no-go areas for club games because there's inter-county matches in both codes almost from the end of January to the end of August, with the exception of April. It's hard to see how this is going to help improve the plight of already put-upon club players.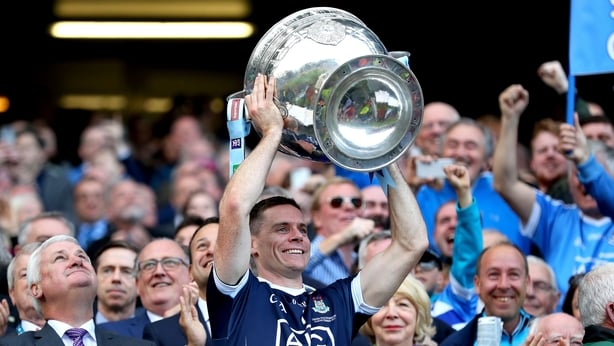 Traditionalists
Following on from club players, traditionalists will have been pretty put out by the changes made at the two congresses this year – particularly with the moving of both All-Ireland finals from their traditional September dates forward to August, at least on a three-year trial basis.
The inter-county season will now end a month earlier, with Croke Park arguing that this will free up an extra four weekends for club games while the evenings are still long enough, but that cuts no ice with those that love those stand-alone September showpieces.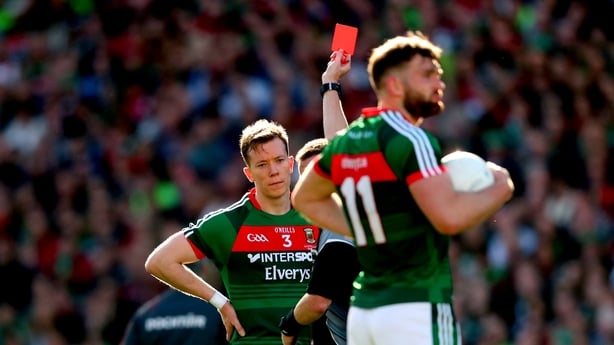 Donal Vaughan
The Mayo man suffered a rush of blood to the head during the second half of this year's All-Ireland final when he thundered in and hit John Small an elbow after the Dublin man had caught Colm Boyle late.
Small was going to walk on a second yellow card regardless, but Vaughan's act meant that referee Joe McQuillan had to flash two red cards. Instead of 15 v 14, both teams were a man down and this was arguably the losing of a one-point game for Mayo.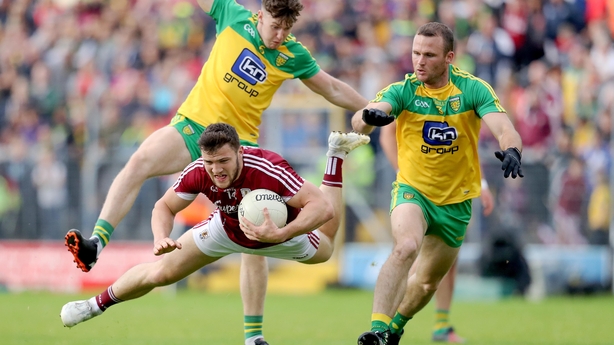 Donegal
Donegal are probably the county that suffered the furthest fall from grace this year. The 2012 All-Ireland champions were rated as being in the top-two sides in Ulster alongside Tyrone, but retirements and players opting off the panel weakened their status.
They were gone at the provincial semi-final stage, hammered by Tyrone, and a narrow qualifier win over Meath only led to an embarrassing hiding from Galway at Markievicz Park. Manager Rory Gallagher walked away shortly after, pitching up shortly after with his native Fermanagh.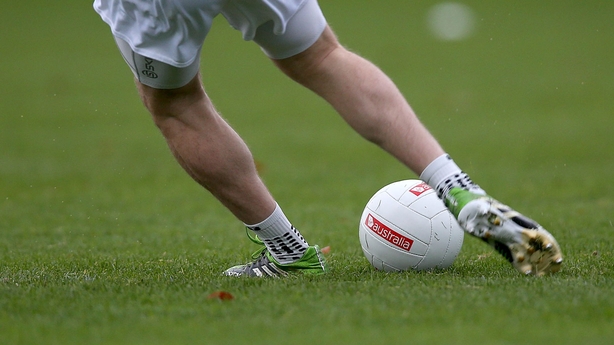 Short kick-outs
There are many football fans who hate seeing short kick-outs and can't see the logic in going to a corner-back instead of hitting it down the middle. The introduction of the mark at the start of the season was the first step towards tilting the balance.
Next year, all kick-outs in football will have to go beyond the 20-metre-line. It's not an enormous shift, but it does mean that goalkeepers will have to look a little bit further out the field and can't just dink it to the corner when they're under pressure.