Aligning all branches of the GAA under one umbrella has always seemed like a logical move, and people invariably question why it isn't already so.
If the ethos of the GAA is predicated on inclusion, then surely it makes sense to have Ladies football, camogie and men's GAA all bound together in one single entity.
Several issues with the current set-up have strengthened the argument for a merger, namely inequalities in relation to accessing facilities, as well as the gaps in financial support and media attention.
To offer an example in this context, the 11-time All-Ireland winning Cork ladies team have still yet to play a championship match in their county's home grounds of Páirc Uí Chaoimh.
That might sound like a cruel injustice, and on a moral level, that is true.
The crux of the matter however, is that the premises belongs to Cork GAA, an organisation which the Cork Ladies footballers do not belong to.
Not allowing the Ladies team to play at the venue in light of their achievements is obviously harsh, but the county board are under no obligation to facilitate teams that don't come under their remit.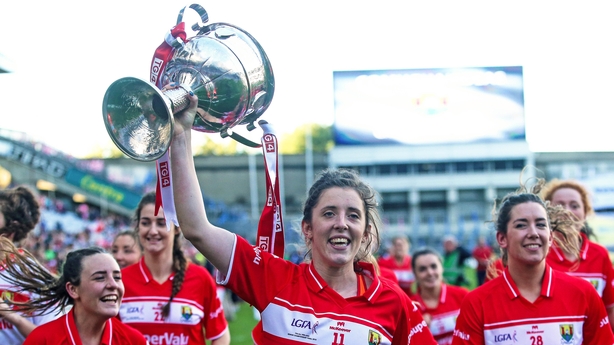 The need for more double-headers crossing between the ladies and men's codes is also part of the conversation about mergers, particularly in cases where families have representatives on both sets of county teams.
But proceeding with such a plan must be undertaken with the utmost care. There's no guarantee that any of the existing issues will be remedied by bringing the different GAA divisions together.
Consider the women's sports organisations that are already part of an association that governs the men's and women's squads together under one umbrella.
In April of this year, the Republic of Ireland women's team held an explosive press conference where they went public with their accusations of mistreatment at the hands of the FAI.
The indignity of changing tracksuits in airport toilets and the exchange of heated emails were the big headline grabbers, as worries of a players' strike became a real worry until mediation talks were arranged.
Following talks, the demands of the players were met, the squad resumed their training and the stand-off came to a close.
Skip on six months and a similar situation looks to be developing in women's rugby.
Following a disappointing World Cup campaign that yielded a defeat to Wales in a seventh-placed play-off, grievances about preparations and other issues started to seep out from the camp.
Recently retired prop Ruth O'Reilly gave a particularly revealing interview to the Irish Times, in which she said that players were asked to compile playbooks and dossiers about their World Cup opponents on their own time, despite the fact that players were based in different parts of the country.
Head coach Tom Tierney stepped down from his position on the day of Ireland's World Cup exit, and seven weeks later, the IRFU finally published a job advertisement for his successor.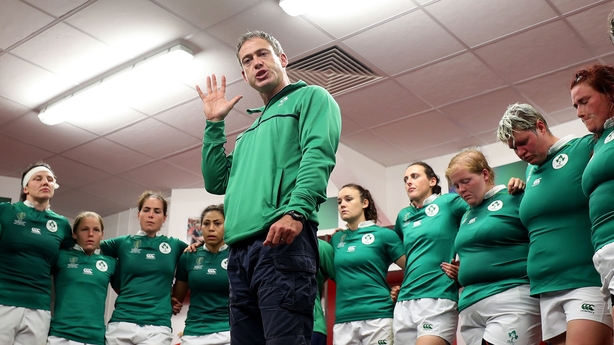 The job specification however, is quite different to Tierney's three-year full-time deal with the IRFU. The next Women's XVs Head Coach will be hired on a 'part-time/casual' basis over just a six-month term.
The IRFU has since come out to defend their decision, stating that it 'regrets any upset that it has caused,' and dismissed claims that the role was being downgraded.
"As confirmed already, this coaching position will be re-examined fully after the tournament, as part of the wider IRFU review," an IRFU statement read.
In any case, the amended job description has sparked outrage among followers of the sport, and more importantly, the players.
Jenny Murphy, along with World Cup captain Claire Molloy have published their frustrations on Twitter.
A kick in the teeth for players. So much progress made by other nations and we take 5 steps backwards. https://t.co/vQIGZmRcTP

— Jenny Murphy (@jennymurphy045) October 17, 2017
6mth part time is such a disappointment to hear when our 6nations opposition excluding Italy, have full time coaches #leftbehind #legacy?

— Claire molloy (@claire_mol) October 19, 2017
Another potential stand-off beckons it would seem.
In short, here we have two examples of conflict within sporting organisations, where the men's and women's teams are both governed together.
It's the FAI and IRFU's responsibility to run both systems in a manner which fully enables all of their teams to compete at the highest level. But in both cases, their respective women's squads feel disrespected and isolated.
This isn't to suggest that the LGFA and camogie associations should discard any plans of a merger with the GAA.
They should seek to hold discussions and tease out a possible framework that accommodates all of the organisations equally.
But if they do decide to join the GAA, the ladies' sporting bodies must be sure that the deal is one that will serve their players fairly. Not just in the immediate future, but in years to come too.