Derry side Glen have said they are "extremely disappointed" that the GAA will not review the potential rules breach from their AIB All-Ireland club final defeat to Kilmacud Crokes without the club first submitting an official objection.
Glen sought clarification from the GAA over a flashpoint which saw Kilmacud Crokes appear to have an extra player on the pitch for a period of injury time in Sunday's final.
Glen have until 3.30pm on Wednesday to lodge an objection.
The penalties for breaching Rule 6.44 include the awarding of the game to the opposing team, for the game to be replayed, or a fine.
A review of potential infractions of this rule can be instigated by appeal or an "inquiry by the committee in charge", so the Central Competition Controls Committee (CCCC) could also choose to investigate without a request from Glen.
In a statement on Monday, Glen expressed frustration about the position they feel the club has now been placed in, having sought clarification from the GAA.
"The GAA have reverted to us today to say that without an official objection from Watty Graham's they will not review this matter," the club said.
"This is extremely disappointing for our club to be placed in this position and we must now take a short period of time to ascertain our stance going forward."
Crokes ran out 1-11 to 1-09 winners at Croke Park but not without controversy as the Dublin side made two late substitutions, bringing on Tom Fox and Conor Casey for Paul Mannion and Dara Mullin, with Mullin appearing to stay on the pitch for the final play.
The changes were made as Glen prepared to take a last-gasp 45' but Mullin was present on the field for that passage of play.
Speaking after Sunday's final at GAA HQ, Glen manager Malachy O'Rourke revealed that he was aware of the incident at the time and had spoken to a match official, requesting that the '45' be retaken with the proper number of players on the pitch.
"Yeah, obviously we can do nothing about that but it obviously does make a difference," he said after the game.
"The more men they have in there, the harder it is for us to get a score out of it. I think we did ask the fourth official to get the free retaken but it didn't happen."
When asked if Glen would be prepared to lodge any objections against the outcome based on the extra player, O'Rourke insisted that his side will "accept we got beat on the day".
"I can't speak for the club or anything else but I don't think that's how the club operates," he said. "We had our chances, we gave it our best shot."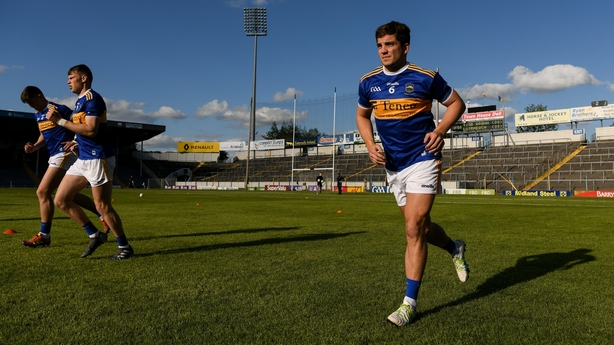 Meanwhile, Robbie Kiely has decided to retire from senior inter-county football after 11 years representing Tipperary.
Kiely (32) won a Munster Under 21 title in 2010 when the Premier County defeated Kerry and made his championship debut against Louth the following year. He received an All-Star nomination in 2016.
He started at wing-back in 2020 when Tipperary beat Cork to win their first Munster senior football title in 85 years.