Glen manager Malachy O'Rourke played down the prospect of any potential appeal against the result of his side's AIB All-Ireland club final defeat Kilmacud Crokes, who appeared to have an extra player on the pitch for a period of injury time.
Crokes ran out 1-11 to 1-09 winners in a thrilling game but not without controversy as the Dublin side made two late substitutions, bringing on Tom Fox and Conor Casey for Paul Mannion and Dara Mullin, with Mullin appearing to have stayed on the pitch.
The changes were made as Glen prepared to take a last-gasp 45' but Mullin was present on the field for that passage of play.
Speaking after the match, O'Rourke revealed that he was aware of the incident at the time and had spoken to a match official, requesting that the '45' be retaken with the proper number of players on the pitch.
"Yeah, obviously we can do nothing about that but it obviously does make a difference," he said after the game.
"The more men they have in there, the harder it is for us to get a score out of it.
"I think we did ask the fourth official to get the free retaken but it didn't happen."
When asked if Glen would be prepared to lodge any objections against the outcome based on the extra player, O'Rourke insisted that his side will "accept we got beat on the day".
"I can't speak for the club or anything else but I don't think that's how the club operates," he said. "We had our chances, we gave it our best shot.
"Look, that shouldn't happen. I can't speak for the club but I just think we'll accept we got beat on the day."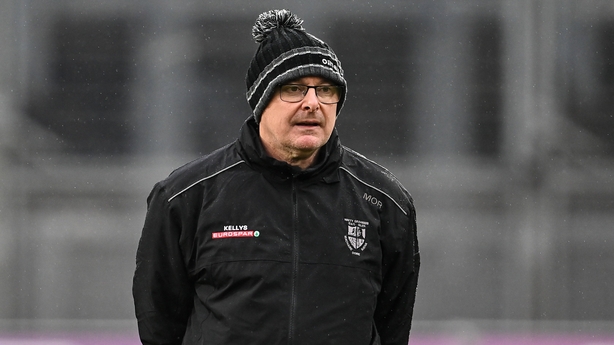 The Glen boss admitted that defeat was "heartbreaking" and after racing into an early 1-03 to 0-01, he conceded that his side convert enough of the chances they created.
"You never like using 'devastation' when it comes to football because there's a lot more important things in life," added O'Rourke.
"It is heartbreaking. Second half we wanted to come out, first half we felt we started well and then we faded off a bit and we didn't play the football we're capable of playing.
"We wanted to make sure that we did that in the second half. I thought the boys really dug in the second half, showed a lot of character, played with a lot of quality as well and we did eke out chances for ourselves and we took some. Unfortunately we didn't take others, that's just the way it goes.
"We probably felt we were disappointed in our own performance, we started off well, we gave the ball away a wee bit too much, we weren't playing with the urgency that we would like.
"We felt we could be a lot better in the second half and that's what the aim was in the second half and I thought we did do that all over the field.
"We were a wee bit more aggressive, we were winning a lot of the 50-50 balls and just worked really hard for each other. But look, we just didn't do enough in the end."