The Minister for Foreign Affairs has said that due to the Common Travel Area, Ireland would "need to speak to the UK" if any decision was made that would reduce Russian citizens' access to Ireland.
Simon Coveney is in Prague for a two-day informal meeting of EU defence and foreign ministers, which concludes on Wednesday.
Ministers are considering the suspension of an EU Russia agreement designed to facilitate tourist and business travel for Russian citizens, and a plan to provide an EU training mission to the Ukrainian armed forces.
"I can understand that a number of countries obviously want to raise this issue", Mr Coveney told reporters in Prague, "to raise the cost of what Russia is doing for Russians."
"Ireland is in an unusual space in this area because we're not part of the Schengen Area. We already have quite a strict regime in terms of the facilitation of visas coming from Russia," he said.
"We don't have a visa facilitation arrangement like they have across Schengen," the minister added.
"And of course we have a Common Travel Area with the UK, so on issues like this we'd need to speak to the UK as well, but certainly we can be part of this discussion."
A number of Baltic and Eastern European member states have sought a complete ban on Russian tourists from entering the EU.
However, other countries led by France and Germany, have cautioned against a complete ban, insisting that it would be counterproductive.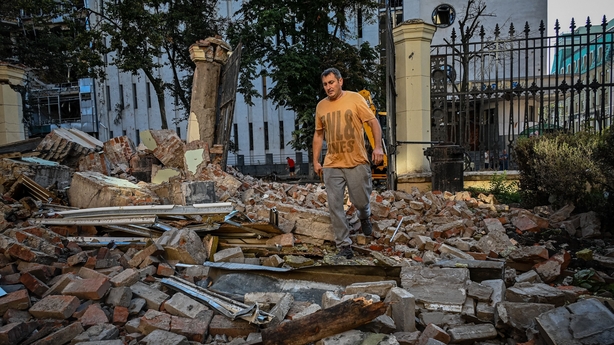 The meeting in Prague is likely to agree the suspension of the EU Russia Visa Facilitation Agreement, which would make it more cumbersome and time consuming for Russians to gain tourist and business visas, but would fall short of an outright ban.
The Kremlin has criticised the calls for a visa ban, claiming that the "irrational" proposals are the latest manifestation of the West's anti-Russian agenda.
The European Commission has said it will introduce emergency measures to try to lower energy costs which have been soaring as a result of Russia's invasion of Ukraine.
Policies to limit the crippling effects of the war in Ukraine and to support Kyiv's ability to defend itself are coming thick and fast as what is expected to be a tough economic winter looms.
European Commission President Ursula von der Leyen is accelerating plans to decouple the European electricity and gas markets as a way to try to lower electricity prices, which have risen tenfold.
Those prices tend to be artificially raised by the price of gas - an intervention to decouple the two, which has been resisted for months - now appears to be on the cards.
Earlier, the EU's foreign policy chief said he hoped that defence ministers might agree in principle on setting up an EU military training mission for Ukraine.
"The situation on the ground continues to be very bad," Josep Borrell said as he arrived at the meeting.
"We will continue supporting Ukraine with initiatives such as this training mission which ministers will discuss," he said, adding: "A general, overall political agreement (on a joint training mission) is what I think we have to get today ... I hope we will have a political green light for this mission."
"There is war in Europe and not far from here. Russia's brutal aggression will be the most important topic of our meeting today," Czech Defence Minister Jana Cernochova said.
Separately, Russia's Foreign Ministry condemned the demolition of Soviet-era monuments in the Baltic states as "Russophobic" and said that they would have an impact on bilateral relations.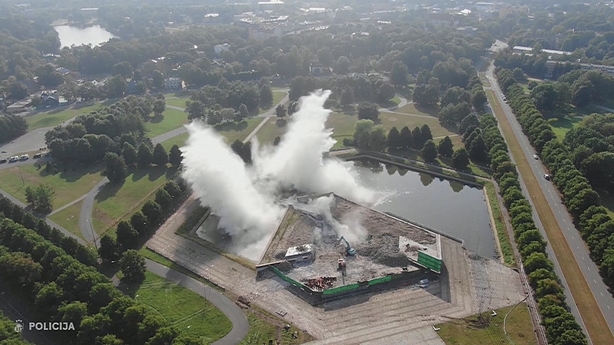 In a strongly worded statement, Moscow also accused Latvia, Lithuania and Estonia of xenophobia and discrimination, saying they were treating ethnic Russian minorities as "second class people".
"What is happening now in the Baltic states is unacceptable for us and will certainly affect the state of bilateral relations with these countries, which are already in complete decline," it said.