Lebanon is marking the first anniversary of the catastrophic Beirut port explosion, with residents expressing anger and sadness in a city where many are still in mourning and demanding justice.
One year since the blast, caused by a huge quantity of ammonium nitrate stored unsafely at the port for years, no top official has been held to account, infuriating many Lebanese as their country suffers from crippling financial collapse.
What went down as one of the largest non-nuclear blasts in history killed at least 214 people and levelled entire neighbourhoods.
French President Emmanuel Macron is seeking to raise more than $350 million in aid for Lebanon.
Speaking as he opened an international donors' conference, Mr Macron said the priority for Lebanon remained forming a government able to implement reforms.
France has led international efforts to lift its former colony out of crisis but its efforts have so far been in vain, failing so far to obtain commitments from politicians to agree anon-sectarian cabinet of specialists.
Politicians have yet to form a government capable of rebuilding the country, despite French and international pressure.
Mr Macron has visited Beirut twice since the port blast, raised emergency aid and imposed travel bans on some senior Lebanese officials in his quest for a reform package.
We need your consent to load this rte-player contentWe use rte-player to manage extra content that can set cookies on your device and collect data about your activity. Please review their details and accept them to load the content.Manage Preferences
Victims' families have been organising demonstrations demanding justice for those who lost their lives.
"The neighbourhood changed, the spirits changed, everything changed in this neighbourhood," 72-year-old Habib Frem, who was wounded in the blast and whose house was damaged, said, wearing black to mark the day.
The physical scars are still visible across much of Beirut, where parts of the port still resemble a bomb site.
A huge banner attached to a building overlooking the port said: "Hostages of a Murderous State."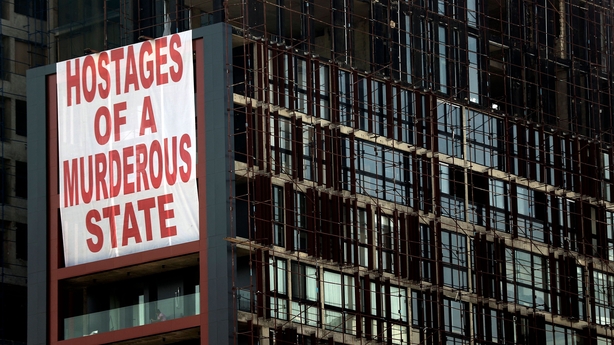 Marches have been called for throughout the day, most converging on the port where prayers are expected to be held just after 6pm local time, coinciding with the time of the blast.
---
Read More:
Beirut blast one year on: No answers and no economic optimism
No happy anniversary for bride caught up in Beirut blast
Vulnerable bearing the brunt of Beirut blast fallout
€250m pledged for Lebanon in online conference
---
Jeffry Chartouni, a worker at the port's grain silos, is still angry after seven of his colleagues died in the blast.
How, he asked, had authorities for years not told them about tonnes of explosive materials stored right next to their offices?
"They should have warned us. With just a phone call, I could have told the guys to flee. They could all have been home" by the time the fertiliser exploded, the 32-year-old said.
"The security officials, the government, the customs, of course they all knew," he added.
"They need to be held to account, from the very top of the ladder to the lowest rung."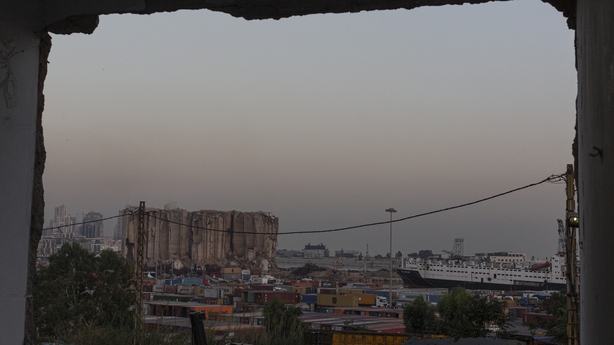 ---
Listen:
RTÉ Doc on One - 6.08pm Beirut
---
One protest is due to wind up in front of parliament, where no move has been taken towards accepting accountability.
Amnesty International accused the Lebanese authorities of "shamelessly obstructing" justice, while Human Rights Watch accused them of "criminal negligence".
On Monday, relatives of blast victims called on authorities to lift immunity within three days, warning they were willing to "break bones" in upcoming protests.
"We are done with routine and peaceful demonstrations... beware of our anger," said Ibrahim Hoteit, a spokesperson for the families.
According to foreign and Lebanese intelligence reports seen by AFP, hundreds of tonnes of fertiliser were carelessly stored in the same warehouse as tonnes of fireworks and rolls of detonating cord, among other dangerous materials.
The reports, all dating back to last year, suggest that welding work caused the original fire.
However, more thorough investigations have yet to ascertain that fact and answer how the shipment got there in the first place, or why the deadly assortment of hazardous materials was left to fester in the same location for years.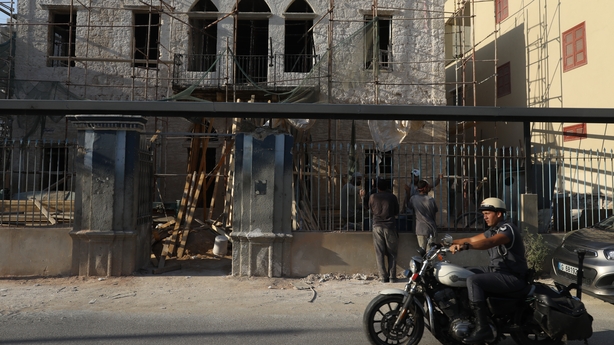 Mervat Bakkour, 43, was among dozens of people holding candles at a vigil last night in the Gemayzeh neighbourhood which was devastated by the blast.
She said she vividly remembered the fear on 4 August last year.
"I still can't believe so many lives were lost," she said.
Lebanon's parliamentarians - some of whom have been nicknamed the "nitrate deputies" on social media - are ignoring intense international pressure and threats of sanctions.
They have yet to agree on a government lineup despite being given a mid-September deadline last year by Paris, which has spearheaded an aid drive conditioned on reform.
A first donor conference for Lebanon in the immediate aftermath of the blast collected €280 million.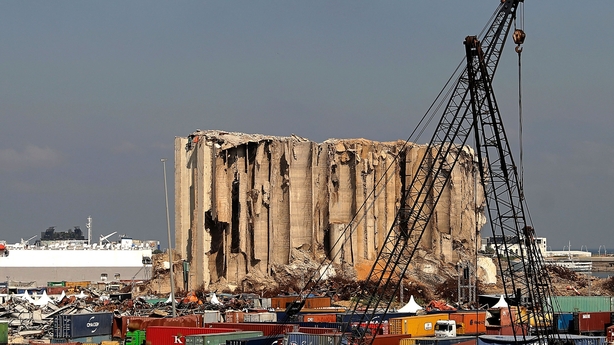 Lebanon's descent into chaos had already started before the port blast, with a bankrupt state trapping people's savings in banks and the national currency nosediving on the black market.
The country is now facing medicine, fuel and clean water shortages that are compounding the post-blast trauma, crippling a health sector facing a new wave of Covid-19 infections and leading all of those who can to emigrate.