Four more people have died due to the coronavirus outbreak in northern Italy.
It now brings the total number of people who died in the country since the outbreak began to 11.
Italian officials confirmed that three of the dead had all been in their 80s and came from Lombardy, the worst impacted region.
A further death was later confirmed in the Veneto region. A 76-year-old woman died in the city of Treviso, a spokesperson for the Veneto region said.
Italy continues to be the country with the largest outbreak in Europe, with more than 320 cases now confirmed - most of them in the north of the country.
Italy's Civil Protection Agency said the coronavirus had now spread south to Tuscany and the island of Sicily.
The coronavirus is spreading around Europe, with the first cases in more European countries including Austria, Switzerland, Spain and Croatia confirmed today.
Two people in Austria have tested positive for the new coronavirus, authorities said, marking the country's first cases.
The two 24-year-olds have been quarantined in a hospital in Innsbruck, the capital of Tyrol province, which borders Italy, according to Tyrol Governor Guenther Platter.
One of them is from Lombardy, one of the Italian regions hit with the outbreak, but it is not yet clear how the two contracted the virus.
Both are suffering a fever but are in a stable condition.
Switzerland has also confirmed its first COVID-19 case, the Federal Office of Public Health said.
Further details is due to be provided this evening, the health department said, declining to say where the first case had been detected.
Swiss television RTS said authorities in Ticino, on the border to Italy, had confirmed the case occurred in their region.
French health officials also confirmed that there are two new cases of coronavirus in France.
One hotel in the Canary Islands was put under lockdown after one coronavirus case was identified there yesterday.
More than 280 infected in Italy
Tuscany has reported its first two cases, including in Florence, while Sicily reported one. The case in Sicily marks the first infection south of Rome.
Sicily's regional governor Nello Musumeci said a tourist from Bergamo, in Lombardy, had been hospitalised in the island's capital Palermo after being diagnosed with the illness, and all those travelling with her had been quarantined.
Italian Prime Minister Giuseppe Conte said that measures adopted to rein in the coronavirus outbreak would soon produce results, and paid tribute to the country's health service.
More than 280 people have tested positive for the highly contagious illness in Italy, making it the hardest hit nation in Europe. The numbers infected grew from 229 yesterday.
"I am confident we will have a containing effect in the coming days," Mr Conte told reporters, adding that the health service was "among the most rigorous and efficient in the world".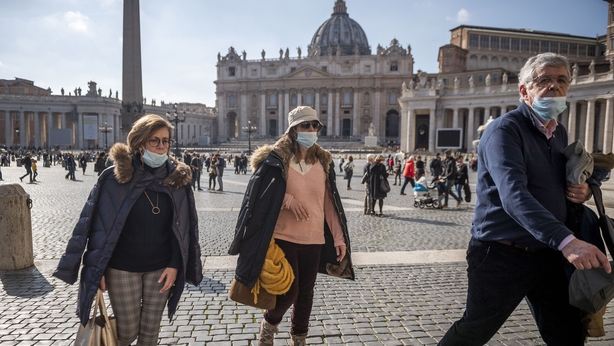 Officials from the World Health Organisation and the European Union were due to meet in Rome today to discuss the crisis, which first broke out in China and has now spread to about 29 other countries and territories.
The EU's health commissioner and other international health officials were also expected in the Italian capital today.
Several governments have announced additional measures for travellers arriving from Italy, in particular from the two northern regions of Lombardy and Veneto.
They range from medical screening to recommendations to self-isolate.
The main centre of infection in Italy has been the town of Codogno, a town of some 15,000 people around 60km to the south of Milan.
Codogno and several others in northern Italy have been put under isolation in an attempt to stem the spread of the virus.
---
Read more:
Coronavirus: Latest advice as cases rise abroad
Tenerife hotel on lockdown over coronavirus
Public health team to meet over Covid-19 preparations
Dept clarifies advice after seven coronavirus deaths in Italy
---
Britain said people who had visited northern Italy should self-isolate if they had any flu-like symptoms.
"The official advice ... that those who have been to northern Italy - that is essentially anybody who has been to Italy north of Pisa - should, if they have flu-like symptoms, self-isolate," British Health Secretary Matt Hancock said.
"If people have been to the affected areas that the Italian government has quarantined, then they should self isolate whether or not they have symptoms," he said.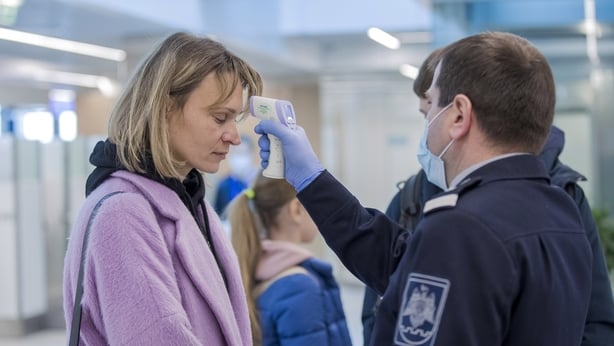 Meanwhile, Croatia has confirmed its first case of the virus.
Prime Minister Andrej Plenkovic said: "It has been confirmed that the first patient was infected with the Covid-19 virus".
He said the patient is a young man "showing mild symptoms".
Health Minister Vili Beros said the man was in Milan between 19 and 21 February.
South Korea situation 'grave' - Moon
South Korea is testing more than 200,000 members of a church at the centre of a surge in coronavirus cases.
South Korea has the most virus cases outside China, with more than 977 infections and 10 deaths - most of them associated with the Shincheonji Church of Jesus in the city of Daegu, where the outbreak is believed to have begun with a 61-year-old woman.
About 60% of South Korea's cases have been linked to the church.
The country's president Moon Jae-in said the situation was "very grave".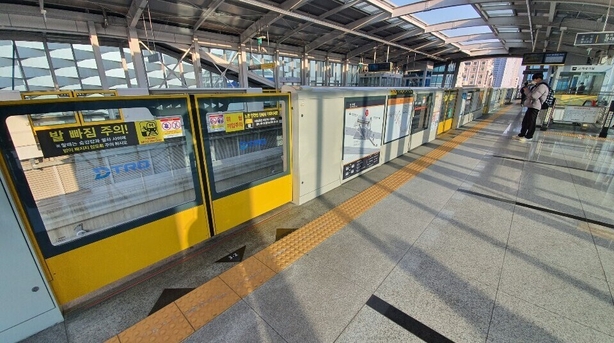 More than 80,000 people have been infected in China since the outbreak began late last year, apparently in an illegal wildlife market in the central city of Wuhan late last year.
China's death toll was 2,663 by the end of yesterday, up 71 from the previous day.
But the WHO has said the epidemic in China peaked between 23 January and 2 February and has been declining since.
However, fast-spreading outbreaks in Italy, Iran and South Korea, and first cases in several Middle East countries, have increased worries of a worldwide spread of the virus.
"We are close to a pandemic, but there is still hope the epidemics in Iran, Italy, South Korea, etc., can be controlled," said Raina MacIntyre, head of the Biosecurity Programme at the Kirby Institute at the University of New South Wales.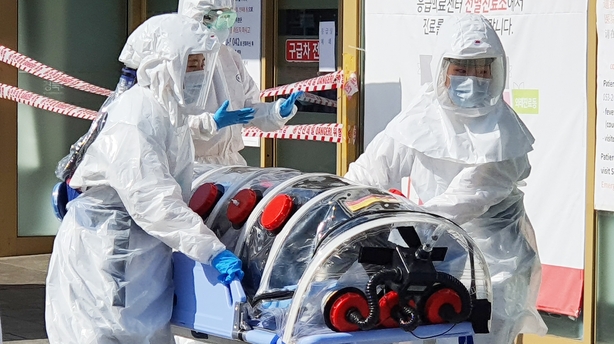 Turkey says 132 people aboard plane from Iran to be quarantined
All 132 passengers and crew on a flight from Iran to Turkey will be quarantined for 14 days and tested for coronavirus infection, Turkish Health Minister Fahrettin Koca said, after TV broadcasters reported suspected infections on board the flight.
In a statement, Mr Koca said the Turkish Airlines flight from Tehran was carrying Turkish nationals back, after Turkey closed its borders with Iran at the weekend over a coronavirus outbreak there.
Mr Koca said all 132 passengers and crew on the flight were Turkish citizens, adding they would be quarantined and tested at a previously prepared hospital in Ankara.
The flight had been scheduled to land in Istanbul but was diverted to land in Ankara.
Too early to talk about cancelling Tokyo Olympics - Japan
In Japan, which has reported four deaths and 850 cases mostly on a cruise ship docked near Tokyo, Health Minister Katsunobu Kato said it was too early to talk about cancelling the Tokyo Summer Olympics due to start on 24 July.
Australia's top Olympic doctor has warned the next fortnight will be the "real test" for the Tokyo Games, as teams draw up contingency plans for pre-Games training in "safe" areas, reported Australian media.
China reported a rise in new coronavirus cases in Hubei province, the epicentre of the outbreak.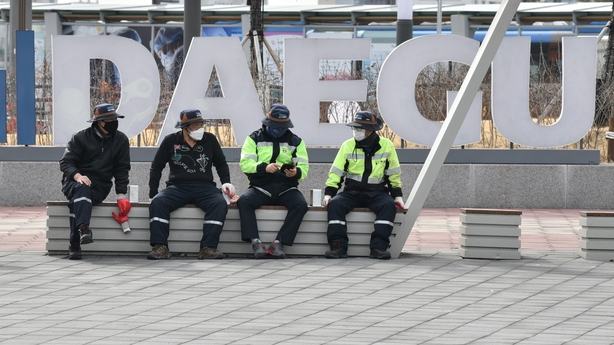 Excluding the latest cases in Hubei, the rest of China had just nine new infections yesterday, the lowest number of cases since 20 January.
As the pace of new infections slowed, Beijing signalled it would begin to ease some of the restrictions on travel and movement which have paralysed production in the world's second-biggest economy.
Flights in China excluding Hubei province would resume gradually as factories and businesses reopened, the country's aviation regulator said.
Kuwait, Bahrain, Oman, Afghanistan and Iraq reported their first new coronavirus cases, all in people who had been to Iran.
We need your consent to load this rte-player contentWe use rte-player to manage extra content that can set cookies on your device and collect data about your activity. Please review their details and accept them to load the content.Manage Preferences
Iran's deputy health minister has also tested positive for COVID-19, a ministry official said.
Iraj Harirchi coughed occasionally and appeared to be sweating during a press conference yesterday.
He denied a claim that 50 people had died from the virus in the Shia holy city of Qom.
Iran has confirmed three more deaths and 34 new infections, taking the country's overall death toll to 15 and infection tally to 95.