As Italy sees a surge in new coronavirus infections, other countries in Europe have stepped up measures to combat the spread.
These measures often extend steps already put in place since the outbreak first started in China.
This evening, the EU's Crisis Management Commissioner Janez Lenarčič said the EU is mobilising over €230 million to help the global fight against coronavirus.
The World Health Organization called on countries to boost their readiness, saying the virus is "literally knocking at the door".
WHO spokesman Christian Lindmeier, speaking at a news briefing in Geneva, said that WHO officials were meeting in Rome to discuss measures taken in Italy, which he said were "pretty strong".
Many countries have "pandemic plans" ready and some may act upon them depending on their situation, but at the moment the WHO itself does not plan on having another "big announcement" - such as when it declared an international emergency on 30 January.
Despite this, fast-spreading outbreaks in Iran and South Korea, and first cases in several countries in Europe and the Middle East, have fed worries of a pandemic.
Here is what Europe is doing in an effort to contain Covid-19.
Quarantining travellers
Romania is quarantining all those who have travelled to affected areas in northern Italy, setting up special corridors at the airport to isolate them.
Travellers returning from other parts of Italy - or China - have been asked to stay at home.
French citizens returning from Italian regions hit by the coronavirus outbreak have also been instructed to avoid "all non-essential outings" for two weeks after their return and keep their children home from school.
The UK has requested travellers returning from affected areas in northern Italy, China, South Korea and Iran to isolate themselves and inform the authorities.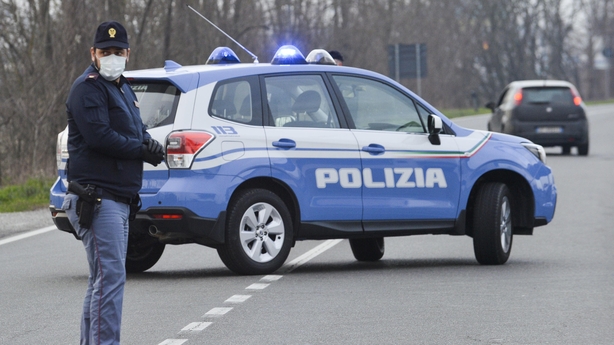 Those returning from places near the affected areas should do the same if they develop symptoms, the UK authorities have advised.
Likewise, the European Parliament has asked all those who have travelled to affected regions to stay at home for 14 days.
Bosnia has also advised those who have travelled to affected countries to see a doctor and stay at home.
Travel disruption
Bulgaria Air has cancelled all flights between Sofia and Milan until 27 March.
Austria said there could be further temporary border closures following the temporary halt of railway traffic at the Brenner pass on Sunday.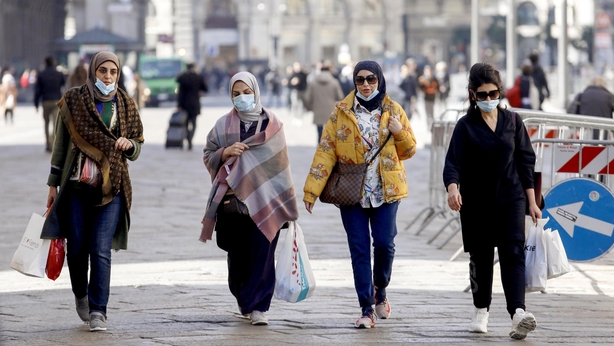 Yesterday, French officials held passengers who arrived by bus in Lyon from Milan for several hours over fears that someone had the virus on board.
The LyonMag news site reported that a driver, who is Italian, was taken to hospital for tests because he had a cough. The passengers were kept on board for tests before being allowed to leave.
Travel warnings
Countries including Ireland, Austria, Hungary, Ukraine and Romania have warned their citizens not to travel to the affected towns in Italy.
Finland has is urging citizens to exercise "extreme caution" when in Italy and notify consular services of their travel plans, while Denmark too recommends travellers should be cautious.
Croatia meanwhile has cancelled all school trips for the next 30 days.
Screenings, onboard precautions
Several countries have extended airport screenings for passengers with fever symptoms arriving from Italy.
Such screenings are done in Budapest and Debrecen, Hungary's second-largest city, as well as airports in the Ukrainian capital Kiev.
Czech capital Prague's airport has also earmarked special gates with targeted screening and "increased hygienic measures".
In Poland's capital Warsaw, medical personnel are boarding planes from Italy for temperature checks before allowing passengers to disembark.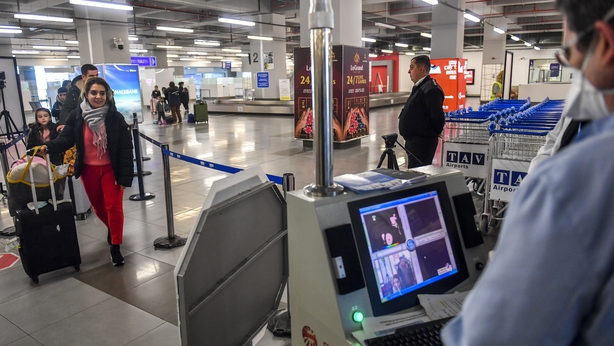 In Croatia, people returning from the virus-hit Italian regions will be questioned by border police, epidemiologists and sanitary inspectors.
Meanwhile, Ukraine International Airlines onboard personnel will wear rubber gloves and masks on flights from Italy.
Ukraine will also do temperature screenings at a Ukraine-Hungary checkpoint where minibuses that travel from Italy to Ukraine pass.
Other measures
Sweden's health agency said it would not introduce airport controls that take up resources but are "ineffective", because infected people may not show symptoms.
The country has earmarked 40 million kronor ($4.1 million) to WHO to help countries cope with the spread of the virus.
Denmark has set aside 8 million kroner ($1.2 million) for the WHO crisis fund.