EU citizens will be flown out of Wuhan, the Chinese city at the epicentre of a deadly virus outbreak, the European Commission has said.
"Initial numbers indicate that around 250 French citizens will be transported in the first aircraft and over 100 EU citizens from other countries will join the second aircraft," it said in a statement.
"This is a first request for assistance and others may follow in the coming days."
The EU citizens will be flown out of the Wuhan on two French planes this week.
France had earlier announced it was dispatching the first plane to fetch its citizens in Wuhan without giving figures of how many would be on board.
The Commission said in its statement the airlift, at France's request, would now be co-funded by the EU under its civil protection mechanism and broadened with the second plane for EU citizens.
It said "only healthy or asymptomatic citizens will be authorised to travel" on the flights.
It comes as officials in Germany confirmed that four people who work at the same company in the south of the country have been infected with the coronavirus. It is the first human-to-human transmission of the virus on European soil.
One of the patients contracted the virus from a colleague visiting their workplace in China.
The German ministry said that a 33-year-old man apparently contracted the virus on 21 January during a training session with a Chinese colleague. The three additional patients were being monitored in isolation at a clinic in Munich.
"A total of around 40 employees at the company have been identified as potential close contacts. As a precaution, the people concerned are to be tested on Wednesday," Bavaria's health minister Melanie Huml said in a statement.
German car parts supplier Webasto earlier said an employee at its headquarters in Stockdorf, Bavaria, had become infected following the visit of an employee from China.
A day earlier it said an employee from Shanghai tested positive for the virus upon returning to China.
As the death toll from the coronavirus outbreak in China rose to 131 and with thousands of confirmed infections, Hong Kong has announced that travel between the mainland and the city is being suspended.
The Chinese government has sealed Wuhan - the city at the centre of the outbreak - and neighbouring cities in an effort to contain the spread of the virus.
The move has effectively confined tens of millions of people in the region, including thousands of foreigners.
Hong Kong leader Carrie Lam said personal travel permits for mainland residents to Hong Kong will be suspended and urged all Hong Kong residents in mainland China to return immediately and self-isolate at home for 14 days.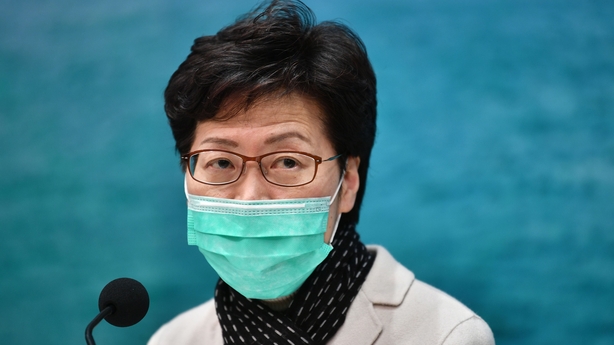 The high-speed railway service between Hong Kong and the mainland will stop running from Thursday and the number of flights to the mainland will be halved.
Meanwhile, United States health authorities are attempting to develop a vaccine against the coronavirus, officials have said.
National Institutes for Health (NIH) official Anthony Fauci told reporters: "We have already started at the NIH and with many of our collaborators on the developing of a vaccine."
The process is long and uncertain, he said, "but we are proceeding as if we will have to deploy a vaccine.
"In other words, we're looking at the worst scenario that this becomes a bigger outbreak."
Russia is reported to have closed its eastern border with China until 7 February and special precautionary safety measures have been put in place at hotels and tourist sites.
Japan health minister Katsunobu Kato said a person in Japan who had not visited Wuhan has contracted the new coronavirus, Jiji news agency reported.
The infected person is a tour bus driver in his 60s in the city of Nara, Mr Kyodo said.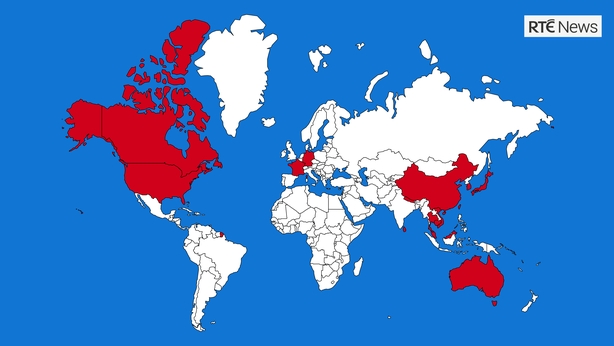 ---
Read More:
Countries with confirmed coronavirus cases
China races to build hospitals to deal with coronavirus
Countries push to evacuate citizens from China's Wuhan
China extends holiday to buy time as virus toll rises
---
As concern mounted about the impact of the coronavirus on the world's second-biggest economy, health authorities reported a new surge in cases.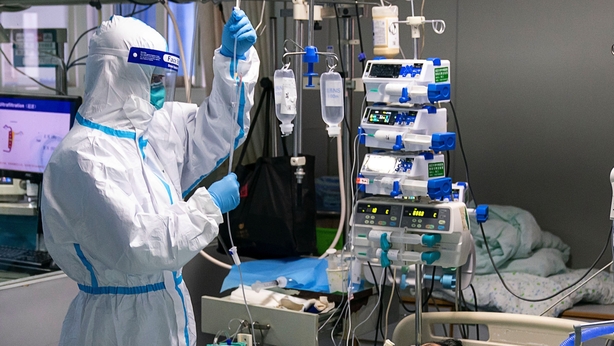 People living in Beijing are considering leaving the city due to concerns about potential travel restrictions that may be imposed due to the coronavirus | Read more: https://t.co/krz5Rsz2jt pic.twitter.com/15d58Q06Ig

— RTÉ News (@rtenews) January 28, 2020
The first death has been reported in the capital Beijing, while all but six of the dead were from the central city of Wuhan.
Although cases of the flu-like virus have appeared in more countries, no fatalities have been reported outside China.
Wuhan, a city of 11 million in Hubei province, where the virus emerged late last year, apparently in a market illegally selling wildlife, has been all but put under quarantine, with a lockdown on almost all transport and public gatherings.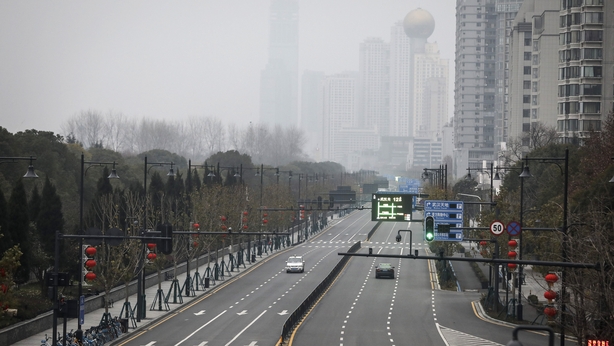 Tens of millions of others in Hubei live under some form of travel curbs, in a bid to contain the virus before it can radiate out across China and beyond.
Today's death toll of 106 was up from 81 the day before.
The number of total confirmed cases in China surged to 4,515 as of yesterday, from 2,835 on Sunday, the National Health Commission said.
Global stocks fell again as oil prices hit three-month lows, and China's yuan currency dipped to its weakest level in 2020.
Investors are worried about damage to the economy from travel bans over the Lunar New Year holiday period, which China extended in a bid to keep people isolated at home.
Analysts said China's travel and tourism would be the hardest-hit sectors, together with retail and liquor sales.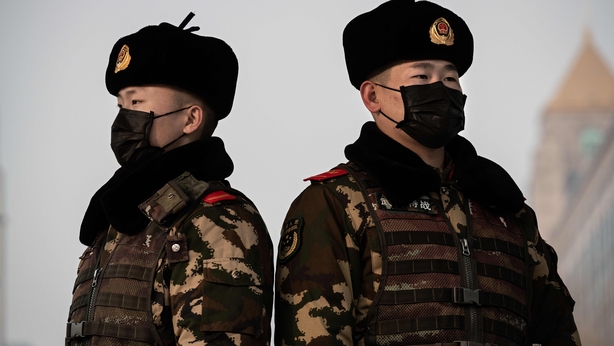 Officially known as "2019-nCoV", the newly identified coronavirus can cause pneumonia, but it is too early to know just how dangerous it is and how easily it spreads.
Some health experts question whether China can contain it.
Chinese health officials say the incubation period could range from one to 14 days, and the virus is infectious during that time.
The World Health Organization (WHO) estimated an incubation period of two to ten days.
US President Donald Trump has offered China whatever help it needed, while the State Department said Americans should reconsider visiting all of China due to the virus.
Canada, which has two confirmed cases of the virus and is investigating 19 potential cases, warned its citizens to avoid travel to Hubei.
Authorities in Hubei, home to nearly 60 million people, are coming under increasing criticism over what many see as a bungled initial response to the virus.
In rare public self-criticism, Wuhan Mayor Zhou Xianwang said the city's management of the crisis was "not good enough" and indicated he was willing to resign.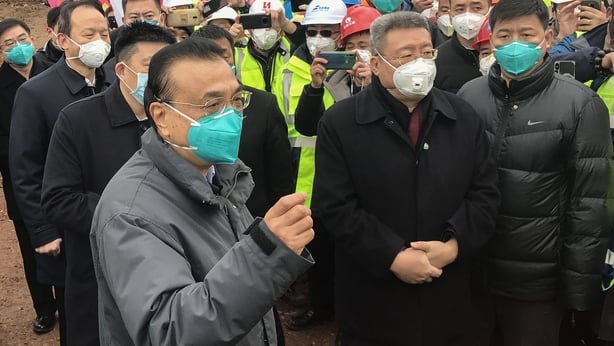 Premier Li Keqiang visited Wuhan yesterday to spur medical workers to step up the fight and to promise reinforcements.
China's ambassador to the United Nations, following a meeting with UN Secretary-General Antonio Guterres, said his government put "paramount importance" on the prevention and control of the epidemic and was working with the international community in a spirit of "openness, transparency and scientific coordination".
Mr Guterres said the United Nations had full confidence in China's ability to control the outbreak and stood ready to provide any support.