An ancient sword and a sacred jewel have solidified a major moment in Japanese history.
Said to originate from ancient mythology, chamberlains carried two of Japan's "Three Sacred Treasures" into a hall as Emperor Akihito declared his abdication in a lavish ceremony.
The symbols of power were handed over as he thanked the public for support after decades in the throne.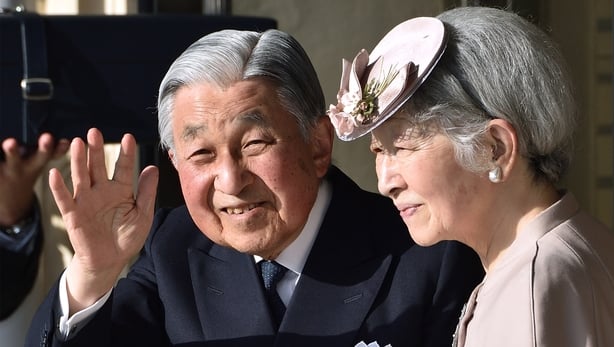 Something like this has not been seen for 200 years, with 85-year-old Akihito given legal permission to abdicate after arguing he could no longer fulfil his role due to his age and health.
The outgoing emperor now turns over the responsibility to his son.
Crown Prince Naruhito takes the reins of the largely ceremonial role, full of traditional values. Something he is not known for echoing and practicing.
New face of Japan
Born on 23 February 1960, Naruhito's life has cornerstones of breaking away from the customary emperor.
As his father was a crown prince since birth, Naruhito has had the chance to live a life for 59 years and establish a career. He will become a new face of Japan in many ways.
Royal children were previously raised by nannies and teachers with the hope of steering them away from personal relationships, but he became the first Japanese prince to grow up in the hands of his parents. This experience cemented his future dedication to family life.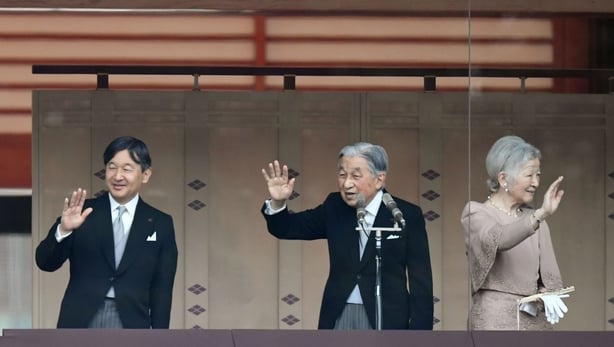 His love of education gained him a bright and academic career. Naruhito graduated with a degree in history from Tokyo's notable Gakushuin University and studied at Oxford's University Merton College from 1983 to 1985.
Along with reading the history of transport on the River Thames there, he was able to shed some of the structures of royal life by mixing with other students but also socialising with the British royal family.
The time he spent in the UK in the 1980s was some of the "happiest" times of his life as he described in his 1993 memoir 'The Thames and I'.
With royal responsibilities later catching up on him in the early 1990s, he managed to keep his passions alive.
An interest in waterways continued with doctoral research back in Japan, where he continued to work on global water issues. He later became honorary president of the United Nations' Advisory Board on Water Sanitation from 2007 and 2015.
Legacy building
With the new job of emperor, the 59-year-old will be either building on the legacy of his father or breaking away into a new territory, the latter a path he already took as crown prince.
In 1993, he married Masako Owada – the daughter of a diplomatic family who was educated at Harvard and Oxford. She left behind a promising diplomatic career to wed Naruhito and will now become empress when he takes the Chrysanthemum Throne.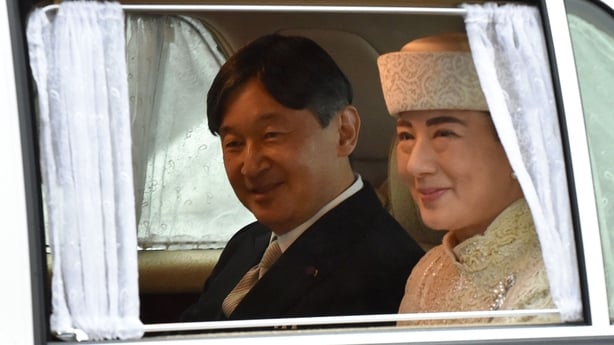 But the pressure of royal life has already proved to be a challenge for her, with Naruhito publicly vowing to protect her "at any cost".
Masako struggled to adjust to her new life, one revolved around choreographed public appearances and focused on having a son as Japan's imperial succession excludes women.
It was a pressure that intensified when she gave birth to her daughter Princess Aiko in 2001 – the couple's only child.
Years later, Naruhito would reveal the enormity of the strain on his wife.
He denounced palace staff for criticising his wife's personality in public remarks, something he would later apologise for, while calling for "new royal duties" to coincide with new times.
"To me, Masako seems worn out in her efforts to adjust herself to life as a royal over the past ten years. It is also true that there was something that amounted to a denial of Masako's formal career," he said.
It was later revealed that she had been getting treatment for what was described as a stress-induced "adjustment disorder". As Masako received help, the crown prince took an active role in raising their daughter.
In a statement late last year, Masako promised to do her best, despite feeling "insecure" about becoming empress. She said that she was recovering and could perform more duties than previously.
Her daughter, Princess Aiko, has found herself the topic of debates on imperial succession.
In 2004, then prime minister Junichiro Koizumi proposed to review the rule to allow for an empress, but following the birth of her cousin Prince Hisahito two years later, those plans were put on hold.
With Naruhito becoming emperor, the focus will be on whether he sparks more push to change the laws for his daughter.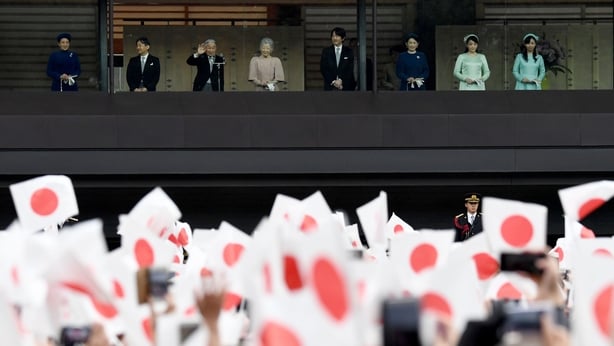 'Beautiful Harmony'
Japan's Reiwa era will begin on 1 May. The new time in Japanese imperial life means "beautiful harmony" and was taken from the country's oldest poetry collection 'Manyoshu'.
It is another change from how things were done previously. The name of a new imperial era usually came from classics, a tradition lasting more than 1,000 years.
Even with all the changes and the expected transformations, polls suggest he is looked fondly upon as a successor.
His roles will be largely carrying out public engagements and meeting foreign officials, but as the first emperor to be born after World War II, Naruhito has taken hold of some of his father's legacy by criticising revisionism on Japan's role in the war while highlighting the need to remember it "correctly".
No doubt it will be a balancing act of tradition and modernity when Naruhito takes power, as he tries to shield his family and modern values in one of the world's oldest monarchies.
Naruhito's time begins tomorrow with his hopes "to be always close to the people and share the joys as well as the sorrows".