Sand whisks up a few feet as cars with men hanging out of them drift up and down the banks of the Thumamah desert.
This is their weekend routine, displaying fast cars and rowdy behaviour just outside of Riyadh.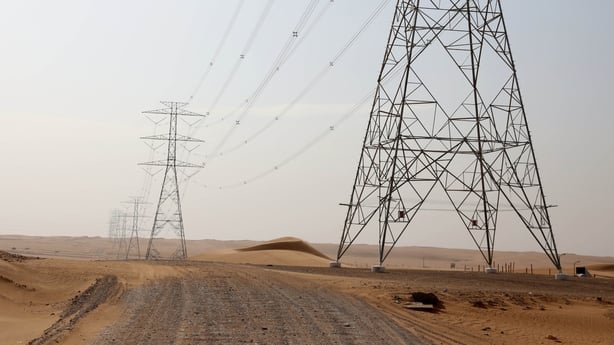 Young men dressed in dusty thawbs circle the camera, performing stunts with their vehicles and dancing to the music being played from their radios.
It would soon turn into an exhibition of old-fashioned misogyny. They shout gleefully in Arabic but what they say is lost in translation.
I would later learn from our Saudi driver that they were calling out what they would like to do to my body.
It's a situation that could have happened anywhere in the world but with the patriarchal perception of Saudi Arabia, it doesn't help their case.
Saudi women are embracing change and gasping for more, but clearly it's more than laws that need changing.
The culture of male dominance needs to be tackled.
The power of men in Saudi Arabia is a controversial topic that is no stranger to the global media.
---
Read more:
Road to equality - the 'golden age' of women in Saudi Arabia
'There could be no finer tribute to Simon Cumbers'
---
In the kingdom, men are the guardians of women by controlling their movements from birth until death. Women have to ask their permission to travel, get a passport and marry.
"It sort of gives you the same right as a child in any Western country", Middle East Analyst Bessma Momani explains.
As it is limiting for women to acquire property, travel and take out a loan, the most appropriate word Ms Momani can find to describe the guardianship system is "incapacitating".
Saudi sports star Lama Alfozan is a fighter for change and knows that she is lucky.
The guardianship system hasn't held her back as the fencer has been able to pursue her sports career and get a Masters Degree abroad.
"Would I like it to change? Yes. Is it prohibiting me from achieving my goals and everything that I want in life? No," she said.
Many women though have become frustrated by the system, fleeing these social and legal constraints.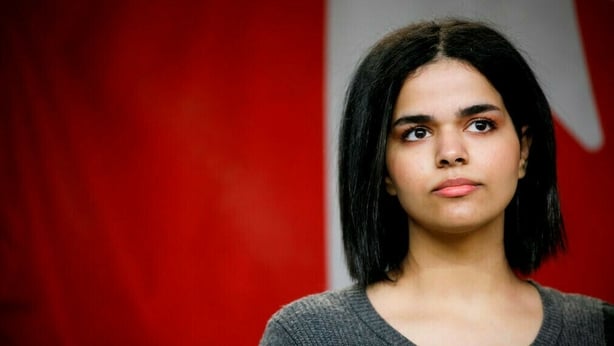 Saudi teenager Rahaf al-Qunun was the latest high-profile case, turning to social media pleading for help and refuge.
She, like many others, claim they fled the kingdom because it offers no protection or justice against their abusers, who also may be their guardian.
The phenomenon of women trying to flee Saudi Arabia and its tough restrictions is not new. It came to the world's attention as early as the 1970s, when a Saudi princess was caught trying to escape the kingdom with her lover.
They were later caught, tried for adultery and executed. The battle against the guardianship system has moved from then well into the 21st century.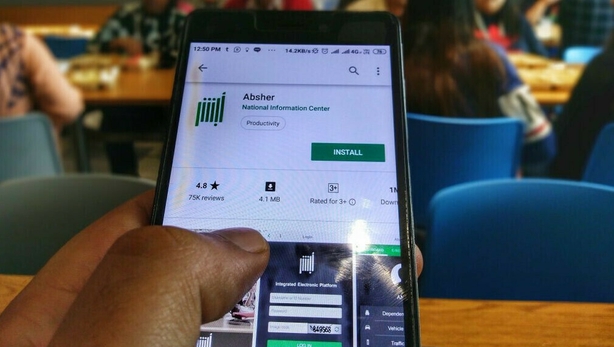 Absher, a government-backed mobile app, has garnered international attention in recent weeks for facilitating the kingdom's male guardianship law.
Here, men can approve women's travel at the tap of a screen with calls for Apple and Google to remove the app from their stores.
It all adds to a thicker cloud of controversy smothering Saudi Arabia, especially on the Crown Prince Mohammed bin Salman.
The kingdom is embroiled in a war in Yemen with mass starvation and there are major questions still unanswered over the death of journalist Jamal Khashoggi in Turkey.
At home though, those issues do not dominate the headlines. The royal family has made substantial efforts to bring Saudi Arabia into the future, erecting stunning skyscrapers across Riyadh, promoting the ancient Al Ula site, opening up tourist visas and hosting major golf and football events with global stars.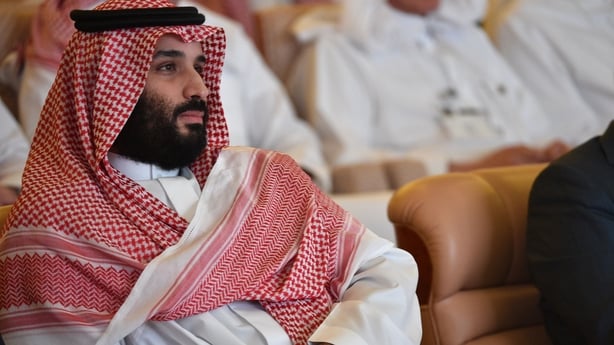 Their 'Vision 2030' posters are displayed in all their might across highways and buildings, projecting them and their plans to top of the agenda.
With the world watching, the Crown Prince has vowed to make life better for women, steering away from a strict branch of Islam and opening up their lives to a more diverse workforce.
It remains though one of the most gender-segregated nations with many restaurants continuing to segregate sexes and women, including foreigners, still have to wear abayas.
Women tell us about being harassed by family members on social media for posting pictures of themselves with their hair uncovered.
Even access to hotel swimming pools are off limits to women. But most notably, the guardianship system remains in place.
There is some hope from the top. A member of the body which advises the royal family in Saudi Arabia has indicated that the law may be on the way out.
In the lavish marble-floored residence where the Shura council sits, member Dr Noura Abdulrahamn al-Yousif tries to justify the rule, stating it was put in place for a reason.
Once upon a time in Saudi Arabia, she said, it was unsafe for women to travel from one place to another and the system was established to protect them.
However, she admits that those reasons are outdated and it's only a matter of time before the guardianship system is "removed".
At the place which is a symbol of the country turning a corner at the beginning of the century - the Masmak fortress - not all are flying the flag for change.
One young man tells us that the guardianship system should be in place for women under the age of 18.
Saudi Arabia though prides itself as the "home of Islam", taking in the two major religious cities of Mecca and Medina.
Apostasy in Islam could result in a charge punishable by death. Businesses and shops shut their doors during prayer time, at least four times a day, and alcohol is banned (though we were assured a bottle of vodka could be bought for 300 GBP).
Still, the Saudis we spoke to are wary of harming their identity and culture with the development of the kingdom.
It's difficult to copy a system from a Western country and think it's the best system for somewhere else, Saudi man Basil AlJuaithin said.
He believes that society needs to be ready for change as the family hierarchy in Saudi Arabia is totally different compared to anywhere else.
Wearing the veil and the abaya are important to women like Lama Alfozan. "It's part of who we are and we don't want to let that go," she said.
But at the same time, she's looking for her society and culture to evolve and take its next step into the future. It's a balancing act between diversity and protection.
Agreement to abolish a patriarchal law is only one aspect. It would be a long road to totally alter a culture.
---
This article was supported by a grant from the Simon Cumbers Media Fund
In 2005, a little over a year after the tragic death of Irish journalist Simon Cumbers, Irish Aid established the Simon Cumbers Media Fund to honour his memory. The aim of the Fund is to assist and promote more and better quality media coverage of development issues in the Irish media.