For seven months, Rabab Alzahrani waited by her phone for a text message that would change her life.
The mother-of-five in Riyadh has relied for years on the availability of men for a bit of freedom or to simply bring her children to school.
In a quest for some independence, more than half a year ago, she started the process to legally get behind the wheel. Her eagerness to drive bringing her to YouTube, scouring driving videos looking for tips.
Even as Saudi Arabia's strict driving ban for women was lifted last June, Rabab and tens of thousands of other women were left holding out for longer than expected to get on the road.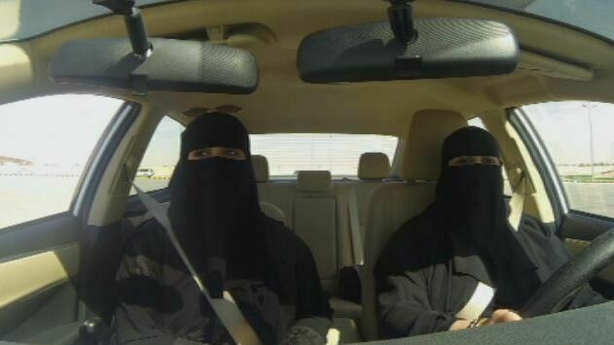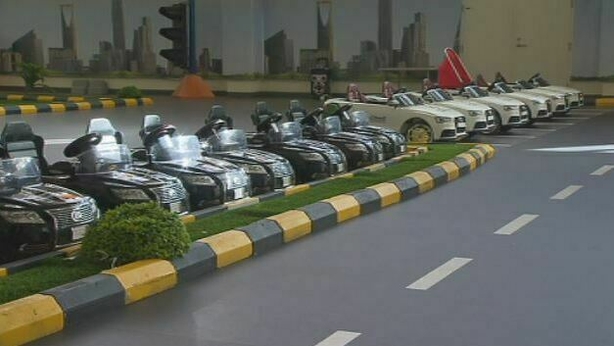 More than 200,000 women have registered for lessons at the Saudi Driving School in one of the largest university's for women, Princess Nourah.
Those women have to wait by their phones for an important SMS, stating they've been accepted for lessons. The waiting list is long and lessons are not cheap.
The basic package for driving lessons is around 2,500 riyal or €600.
Out of 40,000 that have so far come to the school, more than 22,000 women have passed the driving test.
Despite 800 instructors and over 300 cars, demand is through the roof and the wait to get in the door for lessons is more than half a year.
Driving instructor Aleel Alkahtani said she would love to see the waiting time move down to a month or even weeks.
Training ten women a day, she understands how driving can revolutionise Saudi women's lives.
Ms Alkahtani calls herself a "social worker" as women tell her of their woes before the ban was scrapped, including quitting jobs because they couldn't afford or rely on a taxi to work every day.
Lifting the driving ban is all part of the royal family's plans for the kingdom's future, trying to move away from an oil-dependent economy.
Road to equality: A special report from inside Saudi Arabia where the driving ban on women was lifted last year. It's a journey towards equality that's not over for many | @jackiefox reports | funded by @simoncumbersmf https://t.co/RxAFyhnwhE pic.twitter.com/TtwJPh8CFh

— RTÉ News (@rtenews) March 7, 2019
Crown Prince Mohammed bin Salman is the man behind Vision 2030, a plan to eliminate tough restrictions by empowering women and getting them into the workforce.
Women are now allowed to drive, attend sports games, enjoy the cinema and pursue careers in a range of areas.
Some women on the streets of Riyadh though said the Western media focuses too much on Saudi Arabia. "It's the golden age of women in Saudi Arabia" one woman said.
She goes on to get frustrated at the global media's focus of coverage on the kingdom and labels it over-rated.
Like many Saudi women she was educated abroad, and she passionately projects that the media shouldn't just look at the likes of the cinema now becoming available, but the overall culture changes and more acceptance in Saudi Arabia. But there is a cloud of controversy over the Crown Prince's changes.
Some of those who drove for this change are behind bars. Several activists who called for the right to drive were arrested in May 2018 on national security allegations and accused of "suspicious contact with foreign entities".
Activists have worked for decades to have the driving ban lifted. Women were arrested for driving in Riyadh in 1990 and many Saudi women have used social media as a tool to post about their campaigns and even videos of themselves behind the wheel in 2008, 2011 and 2014.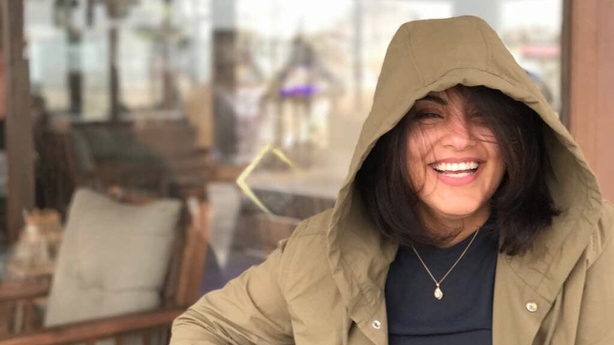 Among those detained were high-profile names like Loujain al-Hathloul, Eman al-Nafjan and Aziza al-Yousef who raised their voice against the monarchy, demanding a change to the laws against women.
Those women were the face of the driving ban movement, gathering followers and attention worldwide for their powerful voices.
But since their arrest, their circumstances have moved from activists to prisoners. Human rights' groups report that some have been sexually harassed, beaten and tortured, leaving some activists unable to walk or stand properly.
In one reported instance, one of the campaigners was made to hang from the ceiling. Riyadh has denied allegations of torture after a Human Rights Watch report alleging the abuse last November.
However, the European Parliament has got behind the women's rights' activists and defenders, calling for their immediate release. It was a long road from their dreams to a reality, and the challenges continue.
Driving through Riyadh today, it's not common to see women on the dangerous roads where over six million accidents happen every year.
Cars often dangerously weave in and out of tight spaces, making three lane highways an illegal five. Indicators rarely get a flash.
There are even plans to move away from a driving society. The Saudi capital's first metro and bus system is in the works but there will still be a distance between men and women. Segregated carriages will keep sexes from each other.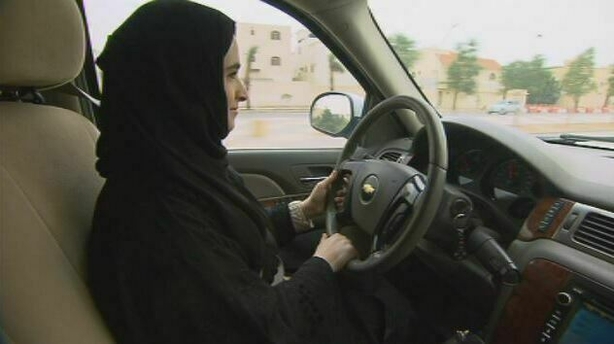 The cost of driving may be risky but it is saving Tahani Aldosemani around $300 a month.
As one of the first women to get legally behind the wheel, the university professor hopes that she can be a role model for her students.
She wants to show them that driving isn't a taboo anymore; it's a right to drive and they need to enjoy the freedom. It's a journey towards equality that women like Tahani don't take for granted.
She has confidence in Vision 2030 and the "many more changes" that she thinks will come. However, it's not over for those who once dared to drive.
---
This article was supported by a grant from the Simon Cumbers Media Fund
In 2005, a little over a year after the tragic death of Irish journalist Simon Cumbers, Irish Aid established the Simon Cumbers Media Fund to honour his memory. The aim of the Fund is to assist and promote more and better quality media coverage of development issues in the Irish media.