Pope Francis has said he feared bloodshed in Venezuela but that it was premature for him to take sides because it could cause more damage.
Venezuelan President Nicolas Maduro is confronting an unprecedented challenge to his authority after opposition leader Juan Guaido declared himself interim president, citing a fraudulent election and winning wide international support.
"In this moment, I support all the Venezuelan people because they are a people who are suffering," the Argenitinean pontiff told reporters on a plane taking him back to Rome from Panama, where he made an appeal for a just solution and respect for human rights in Venezuela.
"I suffer for what is happening in Venezuela," he said.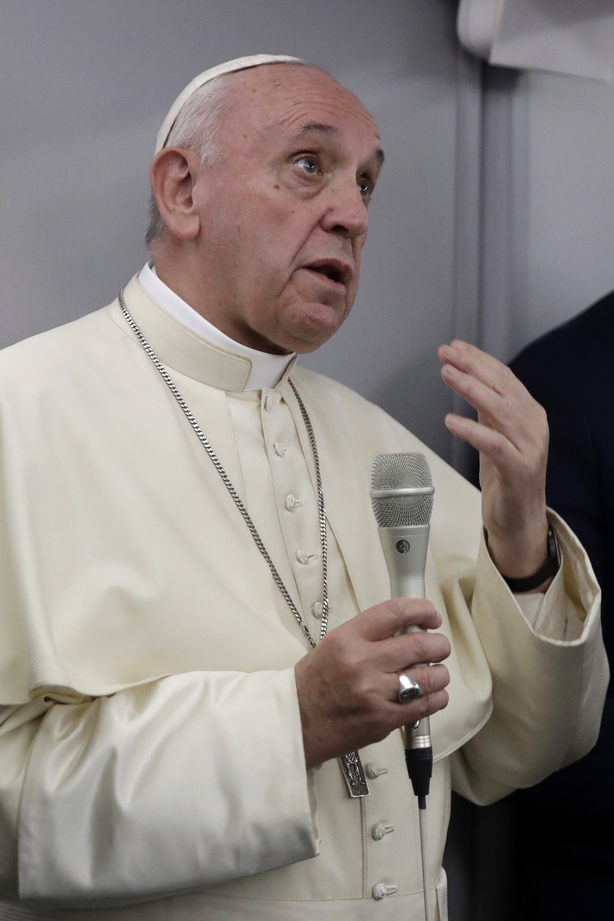 "What is it that scares me? Bloodshed," he said. "The problem of violence frightens me. After all the efforts made in Colombia, what happened at the police academy was horrific. Bloodshed solves nothing."
The pope was referring to a 17 January bomb attack at a police academy in the Colombian capital, Bogota, that killed 21 people. The government there has blamed the ELN guerrilla group, which had entered peace talks with the previous government.
Francis was responding to a Mexican journalist who told him that Venezuelans "want to hear from their Latin American pope."
On Sunday, Israel and Australia joined the countries backing Guaido, and President Donald Trump's administration said it had accepted opposition figure Carlos Alfredo Vecchio as Venezuela's diplomatic representative in the United States.
The Argentine Pope told reporters: "If I said, 'listen to these countries' or 'listen to those countries...' I would put myself in a role that I do not know, it would be a pastoral imprudence on my part and I would cause damage."
In the past few years, the Vatican, along with some European and Latin American leaders, has attempted to mediate between Maduro and the opposition but each try ended in failure.
Abuse
The pope also cautioned against excessive expectations for next month's Vatican summit on the global sexual abuse crisis, saying it was human problem that would continue.
Francis has summoned the presidents of all of the world's national bishops conferences to the Vatican on February 21-24. The meeting offers a chance for him to respond to criticism from victims of abuse who say he has mishandled the crisis and not done enough to make bishops accountable for covering it up.
But the pope said the highly anticipated meeting would not end the problem.
"The preparatory work is going well but I permit myself to say that I have perceived that there is an inflated expectation," he told reporters on a plane returning from Panama.
"We have to deflate the expectations ... because the problem of abuse will continue because it is a human problem, and it is everywhere," he said.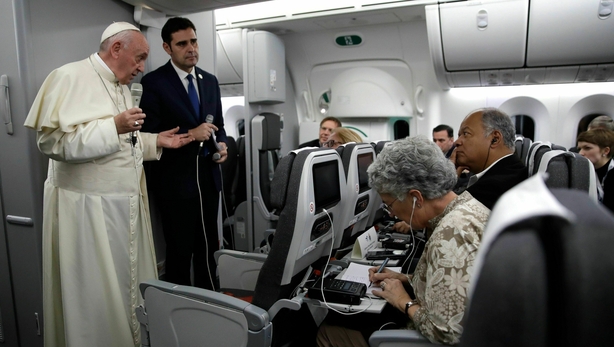 Francis said one of the aims of the summit was for the bishops to go back home with what he called "clear protocols" on how to prevent abuse and help victims.
More than 200 prelates are expected to attend. Heads of bishops conferences, including Archbishop Eamon Martin,  will attend sessions with the pope, abuse experts and victims.
"It is a human drama that we have to be conscious of, even us, resolving the problem in the Church, but also in society, in families," the pope said.
The Church's response to the crisis has varied from country to country.
While clear and tough procedures to prevent abuse have been in place in countries such as the United States for more than a decade, other countries, particularly those in the developing world, are lagging.
Pope Francis has repeatedly vowed zero tolerance for priests who abuse children, but critics have demanded more action.
He told reporters on the plane that the summit will include "a penitential rite to ask forgiveness for the whole Church".
Earlier this month, Vatican sources told Reuters that before the summit, disgraced former US cardinal Theodore McCarrick is almost certain to be defrocked over allegations against him, including sexual abuse of minors.
Last July,McCarrick became the first Catholic prelate in nearly 100 years to lose the title of cardinal. The allegations against him date back to decades ago when he was still rising to the top of the US Church hierarchy.
McCarrick, 88, has responded publicly to only one of the allegations, saying he has "absolutely no recollection" of an alleged case of sexual abuse of a 16-year-old boy more than 50 years ago.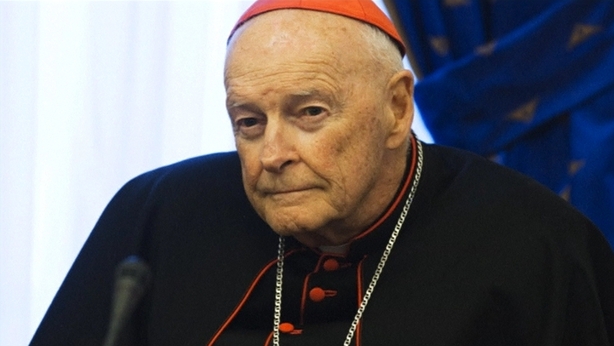 Celibacy
The 82-year-old pontiff also definitively ruled out any chance that he would change the Roman Catholic rule requiring priests to be celibate.
But, speaking to reporters aboard a plane returning from Panama, he restated that he was open to further study of the possibility of ordaining older married men in exceptional circumstances in remote areas with a severe shortage of priests.
"Personally I think that celibacy is a gift to the Church. I am not in agreement (with those who say) optional celibacy should be permitted," he said.
Proponents of letting priests marry and have sex say it would attract more men to Holy Orders. Some also say that enforced celibacy could be linked to cases of sexual misconduct by priests.
But opponents say celibacy allows a priest to dedicate himself entirely to the Church.
Priestly celibacy was not widely enforced until the 12th century. It is not a formal doctrine of the Church and so can be changed.
But the 82-year-old pope made clear that he will not be the one to do it.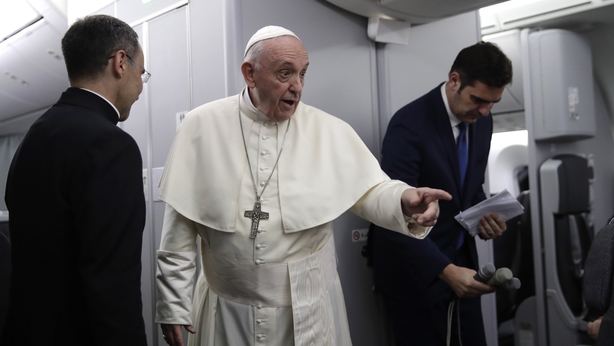 "My decision is 'no' to optional celibacy ... that is what I think. I will not do it and this remains clear. Am I closed-minded? Perhaps, but I don't feel that I can make this decision before God," he said.
Priests are allowed to marry in the Orthodox and Eastern Rite Churches as well as Protestant and Anglican Churches.
Francis did leave open the possibility of ordaining so-called "Viri Probati," Latin for men of proven character.
Such men would be would be elderly, outstanding members of the local Catholic community and with grown-up children.
"I think the question should be open in places where there is a pastoral problem because of the lack of priests. I'm not saying that we have to do it, because I have not reflected and prayed about this sufficiently but theologians have to study this," he said.
He mentioned the problems of ministering to Catholics in remote areas such as Pacific Islands and the Amazon.
"Viri Probati" is expected to be a main topic of discussion in a synod of bishops from the Amazon region due to be held at the Vatican in October.