The people of Venezuela have been suffering for years.
Now, many see Juan Guaidó as a saviour to fix the country's crumbling economy.
Food, water and medicine shortages, as well as hyperinflation, have resulted in more than two million people fleeing Venezuela since 2015.
Socialist President Nicolás Maduro, who took office in 2013, has been blamed for the catastrophe.
His recent election for a second term in office did not help the country's morale.
The 56-year-old was re-elected last year, but the poll was boycotted by the opposition, paired with international scepticism over the legitimacy of  the vote.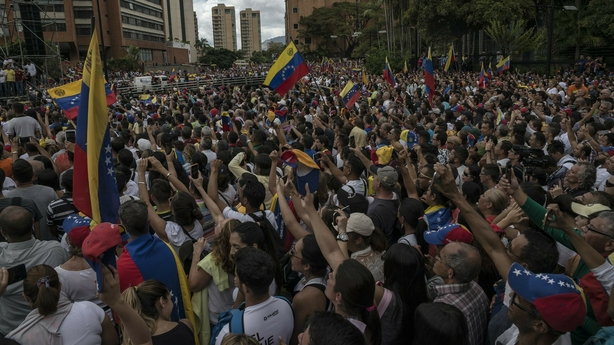 The country's struggles reached tipping point in recent days. Hundreds of thousands took to the streets to say that they have had enough and demanded an end to Mr Maduro's presidency.
The demonstrations turned violent with aid agencies and other NGOs putting the death toll at 14.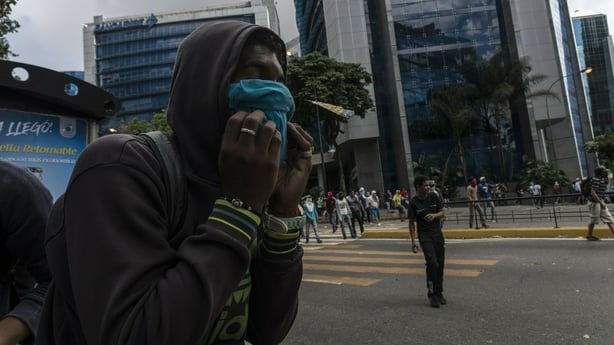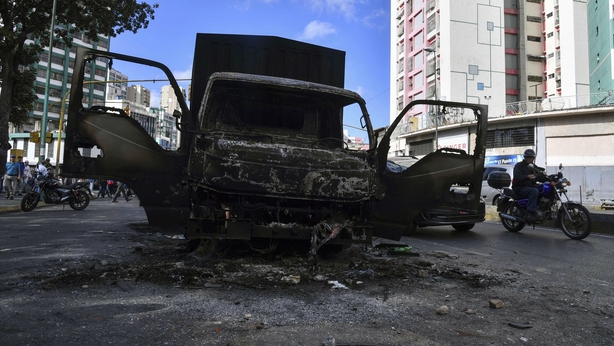 The man leading the opposition decided to take the message against Mr Maduro a step further, declaring himself interim president and outlining a plan for fresh elections.
Venezuela's political crisis is taking another unpredictable turn - but who is the man the United States, Canada and many other Latin American countries have dashed to support in a matter of hours?
Yesterday, Juan Guaidó stepped onto a podium in Caracas to cheers and sing songs from a sea of yellow, blue and red supporters.
The 35-year-old kissed his fist and punched the air after citing a part of the country's constitution, which allows the head of the National Assembly to become interim president in absence of the president.
And who is the leader of the National Assembly? Mr Guaidó.
After he argued that Mr Maduro is no longer president because of last May's questionable elections, Mr Guaidó put his hand in the air and promised to "secure an end to the usurpation and treasonous government and to have free elections".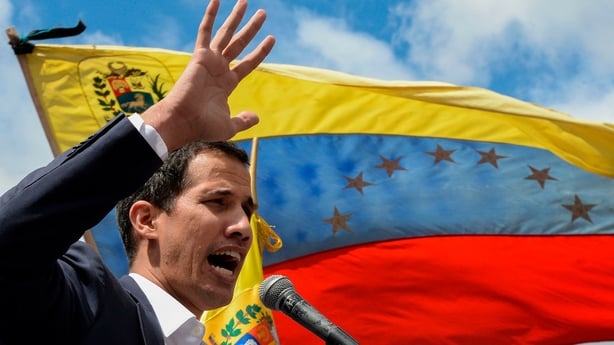 US President Donald Trump and political leaders rushed to support him, catapulting his name around the world.
The citizens of Venezuela have suffered for too long at the hands of the illegitimate Maduro regime. Today, I have officially recognized the President of the Venezuelan National Assembly, Juan Guaido, as the Interim President of Venezuela. https://t.co/WItWPiG9jK

— Donald J. Trump (@realDonaldTrump) January 23, 2019
But the question globally was 'who is Juan Guaidó?'
One of seven children, he grew up in the small port city of La Guaira near Caracas.
His family survived a major landslide in his hometown in 1999, which killed as many as 30,000 people.
Expressing an interest in activism since a young age, Juan Guaidó led protests against former Venezuelan leader Hugo Chávez as a student, after the late leader refused to renew the licence of a popular Venezuela television channel.
Guaidó went on to be an industrial engineer and studied towards postgraduate at George Washington University in the United States.
In 2015, he was elected to the National Assembly, which is controlled by the opposition.
Four years later, at the beginning of January, he was sworn-in as the head of the assembly.
However, his power has been limited as Mr Maduro set up an opposition body to the National Assembly to pass laws.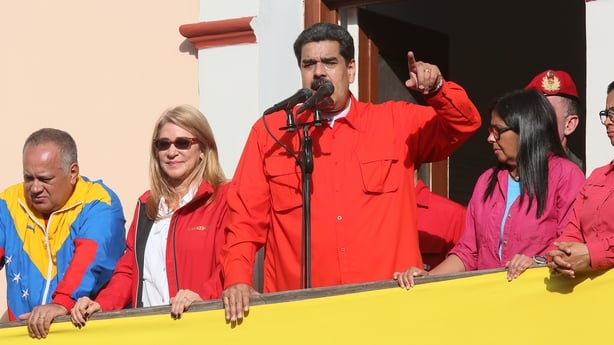 Politicians, such as Mr Guaidó, felt redundant until this week and his quick rise to power is thought to be the work of Leopoldo Lopez.
Mr Lopez is under house arrest, with his supporters seeing him as a political prisoner. He was nominated for a Nobel Peace Prize last year.
It is not a secret that Juan Guaidó and Leopoldo Lopez know each other. Mr Guaidó and Mr Lopez have a close relationship and it is reported they talk daily.
The two men, and other political figures, became founding members of the Popular Will political party ten years ago – a more centrist political party.
The group describe their "fundamental pillars" as progress, democracy and social action.
Amid the largest street demonstrations in Caracas in years, Mr Guaidó is the first serious challenge to Mr Maduro's regime.
As his mentor waits in the sidelines, in a crisp white open collared shirt and blazer, Juan Guaidó cast himself as the hope and change Venezuela wants.
World powers will be waiting to see if his dedication to free and honest elections will come to fruition and in what direction he plans to take this vulnerable country.