Turkish investigators have searched a forest in Istanbul as part of the probe into the disappearance of Saudi Arabian journalist Jamal Khashoggi, local media reported today.
Mr Khashoggi, a Washington Post contributor critical of Crown Prince Mohammed bin Salman, vanished after a visit to the Saudi consulate in Istanbul for paperwork on 2 October.
Turkish sources and pro-government media have pointed to Riyadh's involvement in what they say is his murder by a team of 15 Saudis especially sent to Istanbul for the task.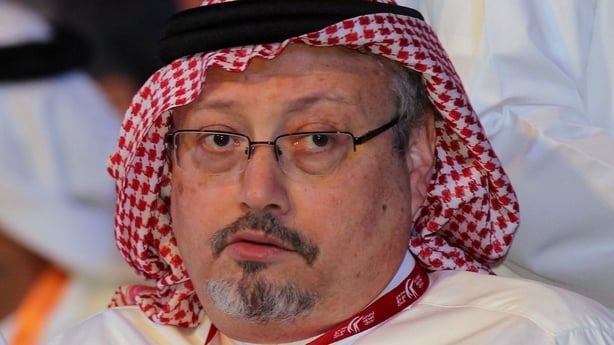 Riyadh has strongly rejected the claims, although some of the Saudis are believed to have close links to the crown prince.
US President Donald Trump said yesterday that he believed Mr Khashoggi was dead.
The search of Belgrade Forest on Istanbul's European side began yesterday, Turkish daily newspaper Cumhuriyet and NTV broadcaster said.
The forest, a vast area and sufficiently remote for even locals to regularly get lost there, is nearly 15kms away from the Saudi consulate.
The area became a target of the investigation after police focused on the vehicles which had left the consulate (above) on the day Mr Khashoggi disappeared, NTV channel reported. At least one vehicle is suspected to have gone to the forest.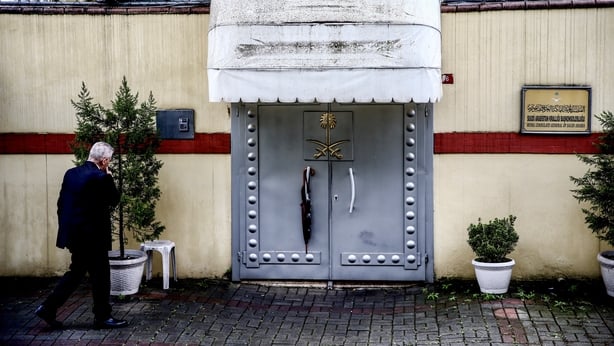 Turkish police already conducted two searches of the consulate and a nine-hour search of the consul's residence this week.
The Saudi consul, Mohammed al-Otaibi, abruptly left Istanbul for Riyadh on Tuesday.
Pro-government daily newspaper Sabah published new CCTV images today of some of the Saudi team arriving in Istanbul and reported that two of the men landed in the city on 1 October.
Previously, local media said the 15 men arrived in Turkey via two private planes on the day that Mr Khashoggi went missing, which then returned to Riyadh via Egypt and Dubai.
Turkey has not shared audio recordings - foreign minister
Turkey has not shared any audio recordings with anyone, its foreign minister said today, dismissing reports that Ankara had passed on audio evidence of the killing of Mr Khashoggi to the United States.
Mevlut Cavusoglu also told reporters that Turkey has evidence and information obtained from its investigation into Mr Khashoggi's disappearance.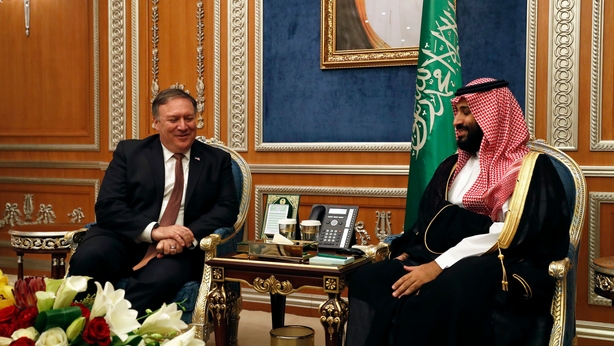 Turkish authorities have an audio recording which indicates that Mr Khashoggi was killed in the Saudi consulate in Istanbul, a Turkish official and a security source said this week.
"Turkey has not given a voice recording to Pompeo or any other American official," Mr Cavusoglu told reporters on a visit to Albania, when asked about a report it had passed on information to the United States and its Secretary of State Mike Pompeo, who held emergency talks in Saudi Arabia and Turkey this week.
"We will share the results that emerge transparently with the whole world. We have not shared any information at all with any country."