I've come to the conclusion that US President Donald Trump loves signing his name.
On an almost daily basis, the cameras are brought into the White House to witness him write his enormous signature with a large pen across a variety of bills and orders. He then proudly holds the document aloft so everyone can see what he's just signed.
This week, we witnessed him signing his name again but it spelt something very different. It was a u-turn.
The document was an executive order ending the practice of separating families at the US border. President Trump is not known for caving into pressure.
He has stuck to his guns on a variety of controversial policies despite condemnation at home and abroad. This time was different.
Just 24 hours before he signed the order, President Trump had been addressing a business conference in Washington DC.
He said: "When you prosecute the parents for coming in illegally, which should happen, you have to take the children away."
He added: "Now you don't have to prosecute them, but then we're not prosecuting them for coming in illegally."
So what happened over the course of just one day to change his mind?
Signing the order, President Trump said he had been swayed by the images of children being held in detention centres. It isn't surprising that TV news reports would influence the President's decisions.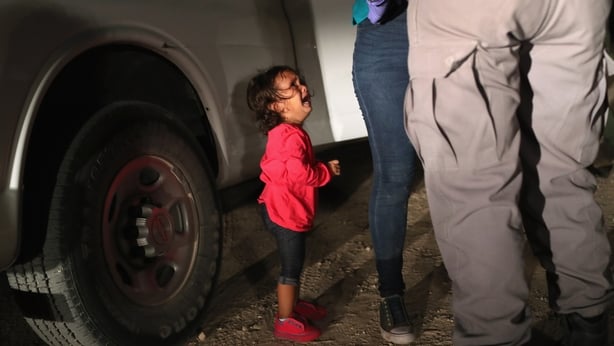 He watches a lot of TV and we know that in the past graphic images have encouraged him to take action. Ahead of missile strikes on Syria, he spoke about being moved by footage of Syrian children in pain.
First Lady Melania Trump is also believed to have been a strong influence, putting pressure on her husband over the last few days to reverse his separation policy.
She issued a rare statement at the weekend condemning the practice. She stated that she "hates to see children separated from their families". She went on to say that she believes in a country "that follows all laws, but also a country that governs with heart".
It's a concept that President Trump referred to as a "tough dilemma" when he announced he was ending family separations.
He said: "If you're really, really pathetically weak, the country is going to be overrun with millions of people. And if you're strong, then you don't have any heart."
After the President's u-turn, the First Lady made an unannounced visit to a child detention facility in Texas. Her spokesperson insisted that this was her decision and the President supported the idea.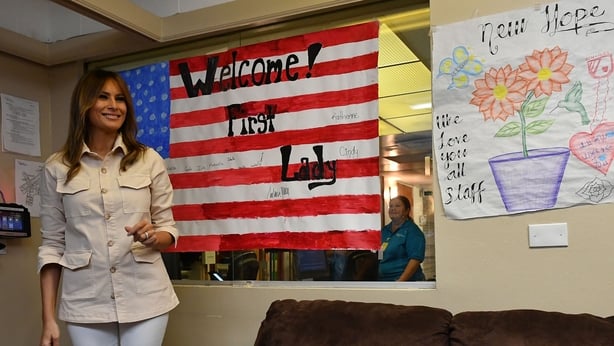 President Trump's executive order has raised a lot of questions. Many are asking if he needed to sign it in the first place.
The practice of family separation came about because of the Trump administration's 'zero-tolerance' approach to illegal immigration, which saw adults who crossed the border being charged with a crime and their children being taken away from them. President Trump could have ended the practice with a simple phone call.
There are also big questions over what happens to the children who have already been separated from their parents. President Trump says he has directed his agencies to reunite migrant families but it's unclear how long that process will take.
Some of the children are being detained close to where they were detained at the border, others however have been sent as far north as New York.
After signing his executive order this week, President Trump said he wanted the measures to be backed by legislation. All eyes then turned to Congress where votes were due to take place on immigration reform.
Hopes of a bipartisan solution look unlikely. Republicans continue to accuse Democrats of being weak on border security. Democrats continue to accuse Republicans of being heartless towards immigrants.
President Trump has said he will sign the Republican's immigration reform bill if it's passed by Congress. It looks like it could be some time however, before we see him write his enormous signature across that particular document.