A senior US Congressman has said that Irish-British relations are currently "more chilly" than they have been in recent times.
Richard Neal, a leading Democrat from Massachusetts, said the Northern Ireland Protocol had "certainly strained those relations" and that the UK seemed "very vague" about what it actually wanted.
Mr Neal is Chairman of the powerful US House of Representatives' Ways and Means Committee which has the ability to approve - or block - US trade deals.
Today he repeated his pledge that there would be no US-UK trade deal approved if the British government did anything that threatened peace and stability on the island of Ireland.
He told RTÉ's Six One News that the United States did want to agree a trade deal with the UK, but not at a cost to the Good Friday Agreement.
"The Good Friday Agreement belongs to America too," he said. "We were honest brokers along the way, accepting the notion that we could make space for the planter and the Gael to live together."
He said a trade agreement with the UK would be "out there for everybody" but only if the Good Friday Agreement was not "disturbed".
Mr Neal also admitted that although the US-UK alliance was "as strong as ever", differences over the Northern Ireland Protocol could impact that relationship.
Congressman Neal said it was unclear what the British Government actually wanted to achieve in relation to removing the protocol.
The bipartisan US congressional delegation met British Foreign Secretary Liz Truss earlier this week before travelling to Ireland, and Mr Neal said the British "were very vague in terms of where they want it to end up".
He said an "intransigence has settled in on the part of the UK", adding: "We'll have to wait and see whether that's just a bargaining posture" or something more.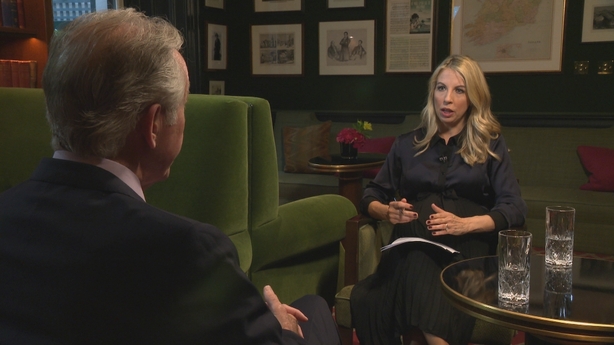 Despite the vagueness in the British position, he felt there was a "deliberate effort" to state there was "considerable room" for negotiation.
But Mr Neal also felt it was "clear" that the EU does want a negotiated settlement, but that it "does not want to see an international agreement signed by the British Prime Minister abrogated".
In relation to the British government's stated intention to legislate to over-ride parts of the protocol, and in so doing breach international law, he thought the British were just "mapping out what they'd like to do" at this stage.
Richard Neal said he got the impression from speaking with Liz Truss that there were other issues the British were interested in, but as he saw it, there were "no big hurdles to leap".
We represent no threat to the culture of unionism.
Again, he reiterated that any negotiations have to be "consistent with the direction of the Good Friday Agreement and must not violate it".
Mr Neal rejected criticism of him - and the congressional visit - by members of the DUP.
Speaking to BBC Radio Ulster, DUP MLA Gordon Lyons accused the American politicians of being "one-sided" when it came to Northern Ireland issues.
While DUP leader Jeffrey Donaldson said the trip would be a "waste of time" if Mr Neal and his colleagues could not see the concerns the unionist community had about the protocol.
Richard Neal said he accepted that some people had difficulties with the protocol, but that the American delegation was on a mission to help and their success so far had been "against long odds".
"We represent no threat to the culture of unionism," he said, adding that across many states in America, there was a great tradition of unionism and the "contribution they made to America was remarkable".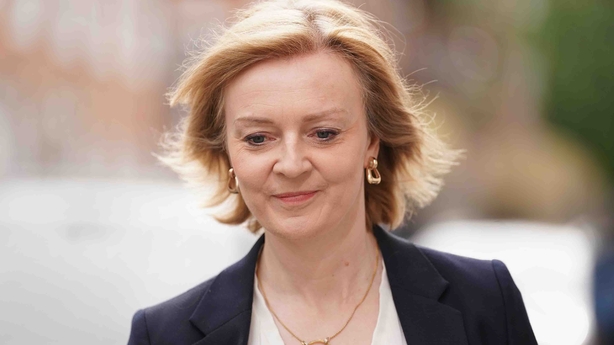 He also reiterated that Republicans and Democrats were united in their view of the need to protect the Good Friday Agreement, even if the price to be paid meant sacrificing a UK-US trade deal.
He said it was "really important" to remind everyone, as they had done during their discussions with Liz Truss, that Republicans view the the protocol in the same way that the Democrats do.
Mr Neal was asked whether his threat to block a US-UK trade deal would be upheld after the November mid-term elections, should Democrats no longer hold the balance of power in the House of Representatives.
He replied that Democrats did not intend to lose the election, and that even if they did, President Joe Biden would still be there.
He said the Good Friday Agreement was negotiated by the Republicans and Democrats, and they all felt the same way.
Biden urged to appoint Special Envoy to NI
President Joe Biden has yet to appoint a US Special Envoy to Northern Ireland, as many of his predecessors chose to do.
There has been no envoy since the resignation of President Trump's appointee Mick Mulvaney in January 2021.
Congressman Neal said he has urged Biden to appoint an envoy, as he had previously urged Trump.
He said he hoped Joe Biden would do so sooner rather than later. "Having someone on the ground would be really important."
Richard Neal said there was often some tension between a US Secretary of State and a Special Envoy and that was up to the President to sort out.
He would expect some deliberation on his part, but it does "make sense" to have an envoy, particularly during this "rocky period".