At midday on 20 January 2021, Joe Biden and his team will take over running the United States.
Between now and then he has to make some key appointments to political roles in the White House, and appoint an entire cabinet along with thousands of other federal roles, in the Department of State and other departments and agencies.
The senior positions are subject to Senate approval, but the tradition is that the Senate does not generally block the President's picks.
The most important role for any President is the Chief of Staff.
They are the gatekeeper to the President, protecting their time and focus, and are also their key advisor. Their office is in the West Wing down a short corridor from the Oval Office, next door to the Vice President's office.
It is viewed as the second most powerful job after that of the President, and is not approved by Senate so the President picks the person they most want for the job.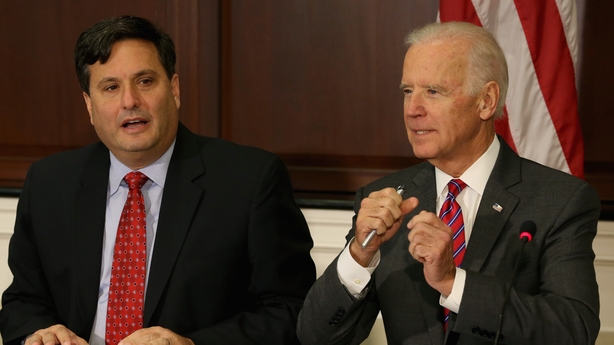 Joe Biden has named Ronald Klain as his Chief of Staff.
Known as Ron, Klain is a long-time aide to Biden, and the two men have worked together on and off since the 1980s when Joe Biden was first a Senator from Delaware.
Mr Klain is no stranger to the White House. He worked there in the Obama Administration and in the Clinton Administration and was Chief of Staff to Joe Biden when he was Vice President.
He is a lawyer by trade, and gained national (and international) attention in 2000 when he was the General Counsel for the Al Gore Recount Committee.
He was featured in the 2008 HBO film 'Recount' which told the story of the 'hanging chads' in Florida in 2000 when George W. Bush ultimately became President, beating the then Vice President Al Gore by a margin of just 537 votes, following weeks of legal challenges that ended in the US Supreme Court. Kevin Spacey played the role of Ron Klain in the movie.
I've seen so many kind wishes tonight on this website. Thank you - and I'm sorry I can't reply to each of you.

I'm honored by the President-elect's confidence and will give my all to lead a talented and diverse team in a Biden-Harris WH.

— Ronald Klain (@RonaldKlain) November 12, 2020
Klain went to university in Georgetown in Washington DC and Harvard Law School, and his first job in the legal profession was working as Law Clerk to the Supreme Court Justice Byron R. White. (White was nominated to the Supreme Court by President JFK in 1962 and retired in 1993 to be replaced by the late Ruth Bader Ginsburg – Klain was her lawyer through the confirmation process).
Klain was also the main lawyer on the Senate Judiciary Committee. So he has plenty of experience of how all branches of the US government work.
He has spent plenty of time in the White House. When the world was gripped by the Ebola virus, President Barack Obama picked him to be his Ebola Czar. Klain led the White House's response to the virus from October 2014 to February 2015.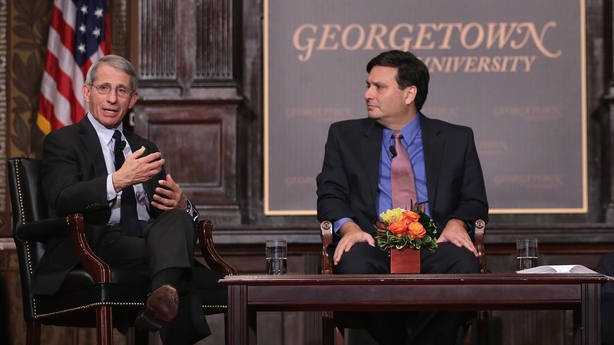 This experience of keeping a deadly virus under control will be much needed as President-elect Biden works to get a handle on the Covid-19 pandemic in the US which is hitting record daily case numbers and has taken the lives of 242,000 people and infected over 10 million people there.
Ron Klain and Joe Biden have a long and close relationship.
Klain was Biden's Chief of Staff when he was Vice President and also served as an senior aide to President Obama. Klain was also at one time Chief of Staff to Vice President Al Gore and Attorney General Janet Reno.
He is a committed member of the Democratic Party and was previously the staff director for the Senate Democratic Leadership Committee.
Outside of his public service, he has also worked as a lawyer in private practice.
He is known as a skilful and dynamic advocate and served as a top advisor ahead of the several Presidential debates, coaching Presidents Barack Obama and Bill Clinton as well as Al Gore, John Kerry and Hillary Clinton.
He was described in Time Magazine in 1994 as "a rare mix of top-flight lawyer and savvy politician" when the publication listed him on its 'Fifty for the Future' list picking the next generation of American leaders.
Mr Klain joined the Biden for President campaign full-time as an unpaid senior adviser in August, and helped prep him for the debates against President Donald Trump, but he had been consulting on general strategy for months before that.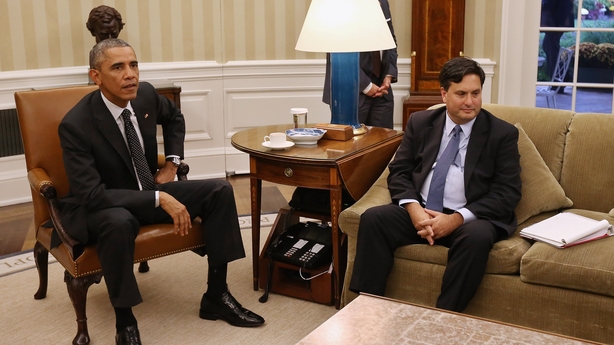 Klain had been working with Revolution, an investment house with a focus on start-up projects and community regeneration. He was Executive Vice President and Senior Counsel at the firm and one of his colleagues there was JD Vance, author of the bestselling Hillbilly Elegy. They worked together on seed stage venture capital funding aimed at boosting start-up companies based outside of Silicon Valley, New York and Boston.
Appointing Ron Klain, Joe Biden said in a statement: "Ron has been invaluable to me over the many years that we have worked together, including as we rescued the American economy from one of the worst downturns in our history in 2009 and later overcame a daunting public health emergency in 2014.
"His deep, varied experience and capacity to work with people all across the political spectrum is precisely what I need in a White House chief of staff as we confront this moment of crisis and bring our country together again."
In a statement posted on Twitter about his appointment, Ron Klain said that he was honoured by the President-elect's confidence and would give his all "to lead a talented and diverse team in a Biden-Harris White House".