When FBI agents raided a New Hampshire mansion in July 2020 to arrest Ghislaine Maxwell, they encountered a private security team composed of former British military members.
Ms Maxwell had wrapped a mobile phone in tinfoil to evade detection and when officers arrived, she tried to run.
"The agents saw the defendant ignore the direction to open the door and, instead, try to flee to another room in the house, quickly shutting a door behind her," according to court documents.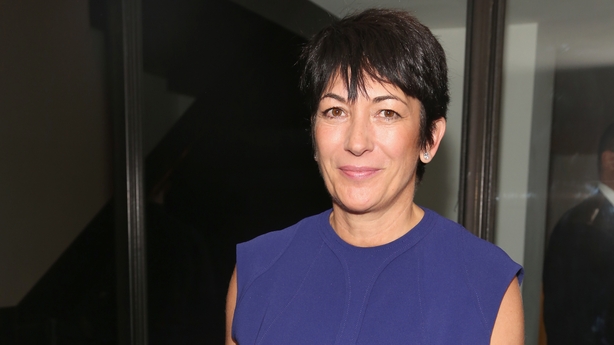 She was arrested and charged with assisting the sexual abuse of minors by her former boyfriend, convicted paedophile Jeffrey Epstein.
Prosecutors accused her of recruiting, grooming and transporting girls who were then abused by Epstein.
---
Jury selected in Ghislaine Maxwell sex-abuse trial
---
"Maxwell was among Epstein's closest associates and helped him exploit girls who were as young as 14 years old," prosecutor Audrey Strauss said at the time of the arrest.
"Maxwell played a critical role in helping Epstein to identify, befriend and groom minor victims for abuse. In some cases, Maxwell participated in the abuse herself," she added.
Jeffrey Epstein died after being found unresponsive in his New York jail cell in August 2019. His death was ruled a suicide.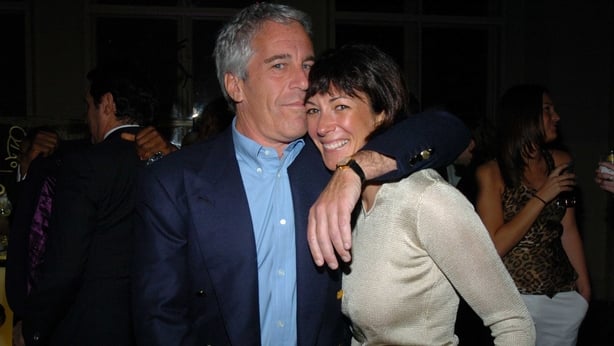 The daughter of late newspaper baron Robert Maxwell, Ghislaine Maxwell was a well-connected socialite who introduced Epstein to her wealthy friends including Britain's Prince Andrew.
He has denied having sex with one of Epstein's accusers - those accusations are not expected to form part of Ghislaine Maxwell's trial.
She and Epstein moved in social circles that also included politicians and businessmen. Former US President Donald Trump was asked about Ms Maxwell's arrest last year.
"I just wish her well frankly, I've met her numerous times over the years especially because I lived in Palm Beach and they lived in Palm Beach, but I wish her well, whatever it is," he said at the time.
Ghislaine Maxwell's defence lawyers are expected to question the credibility of the accusers in this case, arguing that the women's memories are faulty or that they are motivated by money.
Legal experts say they also expect the defence to try to portray Ghislaine Maxwell as a victim of Jeffrey Epstein but that it could be a risky strategy.
Moira Kim Penza is a partner at law firm Wilkinson Stekloff and is a former prosecutor. She said: "Typically, where you have somebody like Ms Maxwell, where there was such a power differential between her and the other victims in the case, it is unlikely that that is going to be received favourably by the jury."
"She's not a particularly sympathetic character. She had enormous resources of her own. There will likely be a perception that she had a lot more power. She had an ability to get out and not commit these crimes," she added.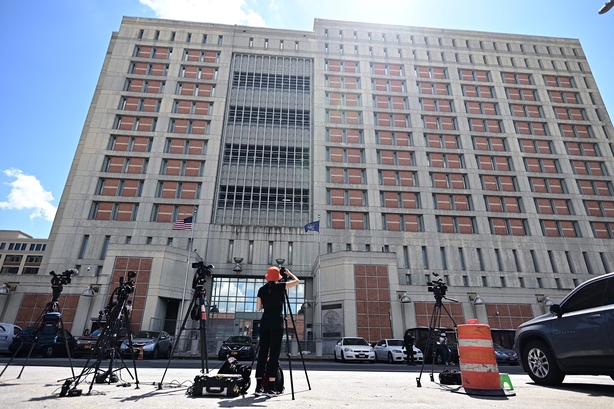 Ghislaine Maxwell has been in custody since her arrest in July 2020. The courts have repeatedly rejected her applications for bail, deeming her to be an extreme flight risk.
In her most recent bid for freedom, her lawyers claimed she was enduring jail conditions comparable to the 1991 film The Silence of the Lambs.
"The surveillance rivals scenes of Dr Hannibal Lecter's incarceration as portrayed in the movie, 'The Silence of the Lambs,' despite the absence of the cage and plastic face guard," her lawyers wrote in a court filing.
Ghislaine Maxwell has pleaded not guilty to eight charges including sex trafficking.
Her trial is expected to last six weeks.