A former FBI agent, convicted of murdering Irish man Jason Corbett in the United States, has failed in his attempt to be released from prison over coronavirus concerns.
Thomas Martens, 70, and his daughter Molly, were found guilty of the second-degree murder of Mr Corbett following a trial in 2017 and were sentenced to 20-25 years in prison.
At a bond hearing today at Davidson County Superior Court in North Carolina, Thomas Martens' lawyers argued that he should be released from prison because he is at an elevated risk of contracting a serious case of Covid-19 due to his age.
His legal team said Martens did not pose a flight risk and would voluntarily submit to monitored house arrest at his son's home in Union County, North Carolina.
The Davidson County District Attorney's office opposed the application.
Judge Mark Klass denied the motion that would have granted Martens his post-conviction release from prison.
Davidson County Assistant District Attorney Alan Martin suggested the defence's claims were based purely on speculative evidence and that prison carries with it certain risks in and of itself.
Thomas Martens' lawyers asked the court to consider releasing their client on a $200,000 bond on the condition he would be confined to his son's home under electronic monitoring.
Judge Klass, however, determined there was insufficient reason to meet the request.
The Assistant District Attorney argued that there were no guarantees Martens could preserve his health at home, just as there are no guarantees in prison, which he acknowledged carried certain risks.
"Prison is a risky place," he said. "He's at risk at home, just as he is in prison."
In February Molly and Thomas Martens won an appeal against their convictions and a retrial was ordered.
The pair remain in prison, however, after the Attorney General of North Carolina challenged the decision to grant a retrial.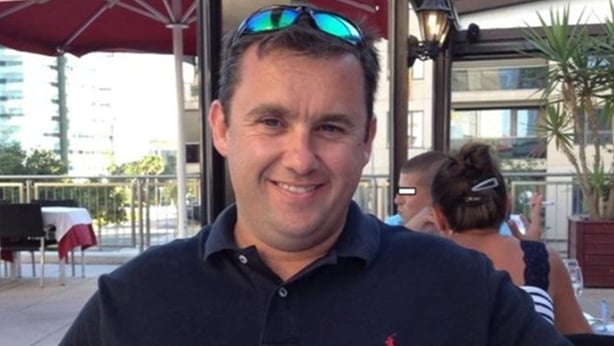 Limerick man Jason Corbett, 39, was beaten to death at his home in North Carolina in August 2015.
His wife Molly and her father Thomas claimed they acted in self-defence but they were convicted of second-degree murder.
In January 2019, lawyers for the pair told the North Carolina Court of Appeal that they did not get a fair trial and that the trial judge had excluded critical evidence in their case.
They argued statements that Mr Corbett's children had given to social workers should have been allowed as evidence.
They also claimed the jury in the trial had disobeyed instructions from the judge not to have conversations among themselves about the case.
In its ruling in February, the North Carolina Court of Appeal said both defendants were entitled to a new trial.
Tracey Corbett Lynch, Mr Corbett's sister, said she welcomes the decision that Mr Martens has been refused permission to be released from prison.
Ms Corbett Lynch, who lives in Limerick and is now caring for Mr Corbett's two children, Jack and Sarah, acknowledged the events at the courts in the US today.
She said the Davidson County Assistant DA as well as the US Attorney Generals team are in regular touch with them about the Martens appeal.
Additional reporting Cathy Halloran