The US state of Florida has recently passed a law allowing teachers to carry guns in classrooms.
The controversial bill was signed in response to last year's deadly shooting at Marjory Stoneman Douglas High School in Parkland in which 17 people were killed.
I recently travelled to Parkland and met Rachel and John Crean and their daughter Anna, who survived the school shooting.
Rachel is from Dublin and John from Roscommon originally.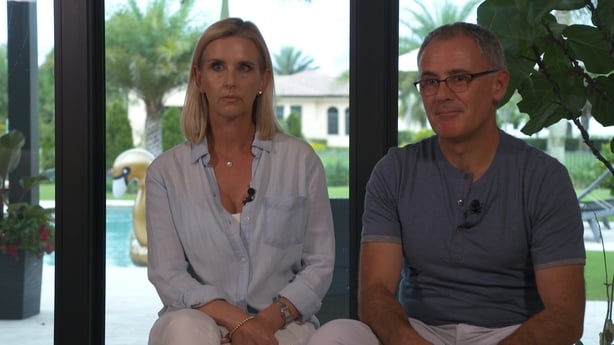 Anna wants to move somewhere safer and is hoping to attend Trinity College in Dublin when she leaves high school.
"This event has definitely affected my idea of living in America. Nowhere is safe obviously, but I think I'd feel more secure in a country that has stricter gun laws and stricter gun control."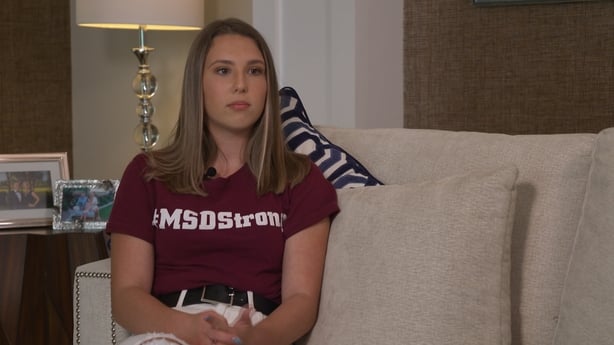 On 14 February 2018 Anna watched in horror as a gunman opened fire in her school.
"Looking back it was obviously the worst day of my life but I think that I've grown a lot from that day," she said.
Anna says she has ups and downs.
"It definitely still affects me, it will affect me for the rest of my life I think. I work with somebody every week to try to help myself and try to heal," she said.
Anna's mother Rachel says she'll never forget the text she received from her daughter on the day of the shooting.
The message read: "There's a shooter in the hallway. He shot into my classroom. This is real. I'm very scared but I'm OK."
Rachel said she then got a notification from the local news channel saying there was an active shooter at the school.
"My heart just dropped. I felt panic, confusion, disbelief. I couldn't believe this was actually happening," she said.
We need your consent to load this rte-player contentWe use rte-player to manage extra content that can set cookies on your device and collect data about your activity. Please review their details and accept them to load the content.Manage Preferences
Anna's father John said: "I remember when I got home Rachel was here with Anna and I'd never seen a child shake so much for two and half hours. It was a terrifying, horrendous, surreal day and I hate to relive it even now," he said.
Anna has campaigned along with her Parkland classmates for stricter gun laws but recently a bill was passed that will allow teachers in Florida to carry guns in classrooms.
It's a controversial measure that sparked a heated debate on the floor of the Florida House of Representatives.
Democratic member Shevrin Jones said he was worried that African-American students would be targetted.
"I asked for implicit bias training because we're talking about black boys and girls who are getting murdered by police officers. There's bad police officers and there are bad teachers," he said.
Most school districts have rejected the new law but many in Florida think arming teachers will make schools safer.
We visited a gun range outside Miami and met former law enforcement officer Jeff Stanley.
"They say guns are killing people but it's not guns that kill. It's people that pull the trigger," he said.
I asked him if he thought arming teachers was a good idea. He replied yes, if they are trained.
But back in Parkland, Anna Crean and her family don't think giving guns to teachers is the answer.
"There are so many things that could go wrong with that law," Anna said.
"If a police officer can't handle a gun in a school, how can you expect a teacher to? Teachers are supposed to teach us, not be our security guards."
As she prepares to go to college in their native Ireland, Anna's parents hope it will help her recovery but they know the Parkland shooting is something that will haunt them for years to come.
"This shooting will be part of our lives for the remainder of our lives," John says.