SDLP leader Colum Eastwood MP has used parliamentary privilege to name Soldier F, the former member of the British Army Parachute Regiment facing a number of murder and attempted murder charges for his role in Bloody Sunday in Derry in 1972.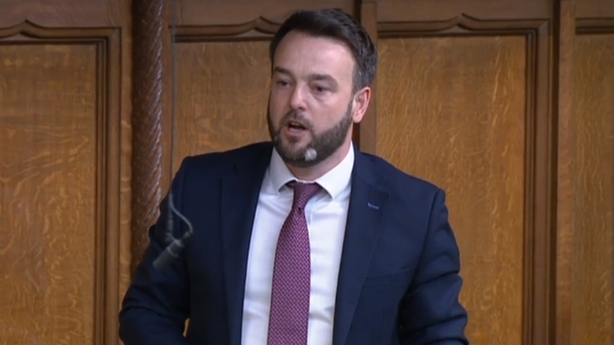 Intervening in a debate on the Armed Forces Bill in the House of Commons, Mr Eastwood said: "For 50 years, he's been granted anonymity. Now the government wants to give him an amnesty.
"Does the Shadow Minister agree with me that nobody, none of the perpetrators involved in murder during the Troubles, should be granted an amnesty?"
Soldier F was charged with the murder of William McKinney and James Wray, and the attempted murders of Patrick O'Donnell, Joseph Friel, Joe Mahon and Michael Quinn.
He also faced a charge of the attempted murder of a person or persons unknown.
All the charges related to Bloody Sunday in 1972.
Soldier F was granted anonymity after the judge hearing the case determined "a real risk does exist" to the life of Soldier F, who the judge said was right to "feel genuine fear".
The Public Prosecution Service in Northern Ireland said it planned to withdraw the charges, after reviewing the case and deciding statements taken in 1972 from the soldiers were no longer admissible evidence.
The case was due to be formally dismissed last week, but was adjourned after a legal challenge was brought by a brother of William McKinney.
Leave was granted for a judicial review into the Public Prosecution Service decision not to continue with the prosecution of Soldier F. It is due to be heard in September.