Steve Bannon is the latest member of US President Donald Trump's staff to be removed or leave their role since he took office earlier this year.
Mr Bannon served as chief strategist to Mr Trump and is widely credited with masterminding much of his election campaign.
Among those to leave were Mr Trump's national security adviser, his White House chief-of-staff and his communications director.
---
Here are some of the top-level people who've either been fired or resigned from the Trump administration: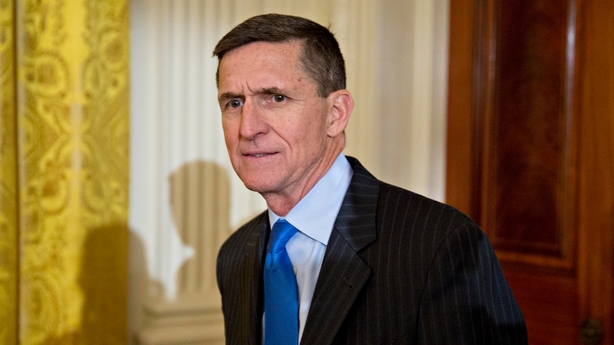 Michael Flynn
The former Lieutenant General was appointed as national security adviser by Mr Trump in January.
He was forced to resign from the job in February for failing to disclose the content of his talks with Sergei Kislyak, Russia's ambassador to the United States, and then misleading Vice President Mike Pence about the conversations.
---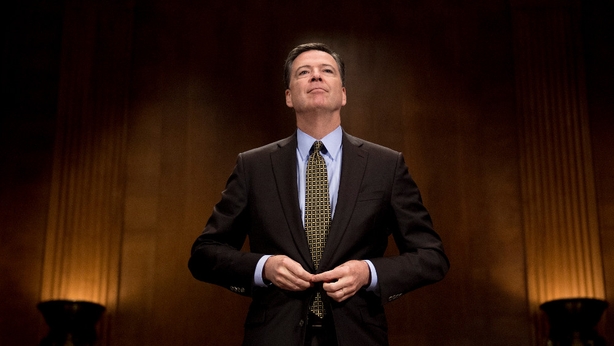 James Comey
The FBI director was handling an investigation into links between Mr Trump's election campaign and Russia.
He was removed from the role - which is usually held for a ten-year term - by Mr Trump in May, creating a firestorm in Washington.
The White House first claimed that he was fired due to his handling of an investigation into Democratic candidate Hillary Clinton's use of a private email server, but Mr Trump then admitted it was due to the Russian probe.
At a congressional hearing in June, Mr Comey testified that he was fired for trying to undermine the Russian investigation.
---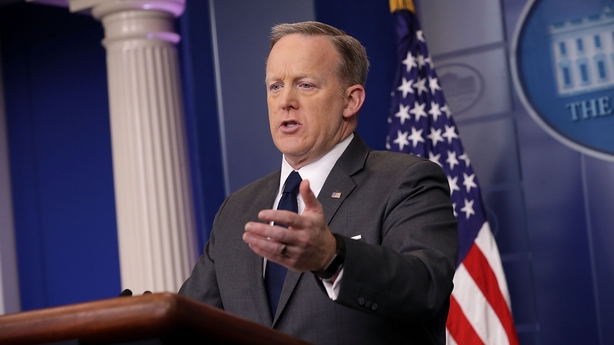 Sean Spicer
The much-maligned White House press secretary resigned from his role in July, ending a turbulent tenure.
The White House gave no reason for his resignation at the time, although media reports suggested it was due to Anthony Scaramucci's appointment as communications director.
Mr Spicer had been serving as both press secretary and communications director since Mike Dubke resigned as communications director in May.
He was replaced as Press Secretary by Sarah Huckabee Sanders, while Mr Scaramucci served as communications director briefly.
---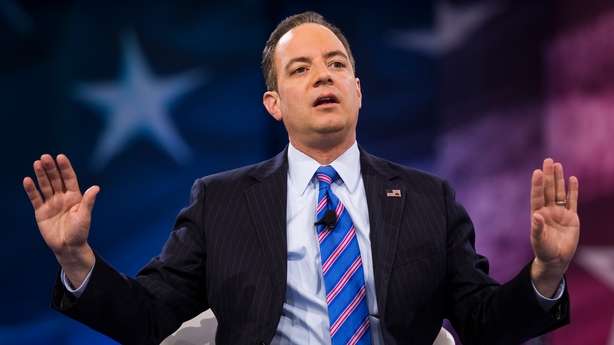 Reince Priebus
White House chief of staff Reince Priebus was replaced by former Marine Corp general John Kelly just a week after Mr Spicer's resignation.
He told CNN that he resigned on Thursday 27 July, with Mr Trump announcing that Mr Kelly would replace him via Twitter the following day.
His tenure as chief of staff came to an end during a feud with Mr Scaramucci.
The recently-appointed communications director had launched a foul-mouthed attack on Mr Priebus and Mr Bannon during a phone call to a journalist with the New Yorker magazine.
---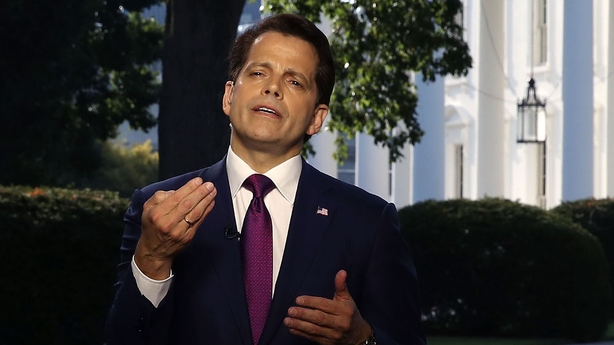 Anthony Scaramucci
After an extremely turbulent ten days, Mr Scaramucci was removed from his role as communications director.
He had been sworn in the previous day.
In a statement, the White House said he was removed in order to give Mr Kelly a "clean slate" as Chief of Staff.
His term is best remembered for the unprompted, foul-mouthed rant to a journalist about several of his colleagues.
---
A number of other members of the Trump administration have also left since he was sworn into office on 20 January. These include:
Walter Shaub, who resigned as director of the Office of Government Ethics
Sally Yates, who was removed from her role as attorney general just ten days into the Trump administration
Katie Walsh, who resigned as deputy chief of staff just nine weeks into her term.
Mr Trump has also been forced to scrap two business advisory councils in the wake of several high-profile resignations in protest over his comments on a white supremacist rally in Virginia that turned violent.
16 members of POTUS Arts & Humanities Cttee resign- "Your words & actions push us all further away from the freedoms we are guaranteed" https://t.co/0FGGjaVayU

— Caitriona Perry (@CaitrionaPerry) August 18, 2017
A number of members of Mr Trump's Committee on the Arts & the Humanities have also resigned due to his remarks on the Charlottesville clashes.