Indiscriminate dumpers of litter and rubbish have been blamed for a major bog fire which caused significant damage to land and a wildlife habitat near the town of Strokestown in Co Roscommon last night.
Several units of the fire brigade were called out to deal with the blaze, which broke out in a cutaway bog near the N5 Dublin to Westport road before 6pm yesterday.
The blaze was extinguished after midnight but locals have called on Roscommon County Council and the gardaí to investigate littering which has taken place in the area.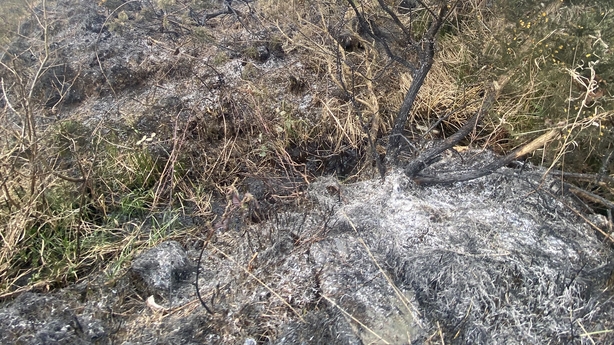 Fianna Fáil Senator Eugene Murphy, who lives nearby, says residents are angered by what happened last night.
He says there has been several weeks of heavy rain in the area and locals claim the fire began in an area where heavy littering had taken place.
Mr Murphy called for greater vigilance by gardaí and the county council.
"These are not local people who are littering the area," he said.
"They are coming in from other towns many miles away and dumping their rubbish including in some cases hot ash which is resulting in small fires taking place on the edges of the bog.
"Unless we remain vigilant on this issue it will lead to a major fire in due course," he warned.
Senator Murphy also called for the appointment of a private security company to monitor illegal dumping.
He said the only way to find those responsible was to ensure proper surveillance was in place.
Some of the fires represented a health hazard for the fire services because of the dropping of aerosol cans in the bog, he added.