Turf cutting contractors in the midlands and the west have said they will defy an order by Bord na Móna, and proceed with plans to supply winter heating fuel to 4,000 families, unless the company gives them ample time to phase out the practice over the next five years.
At a meeting of local contractors and house holders who have been sold sod turf from the Bord na Móna-owned bogs near Ballivor today, an appeal was made for additional time for a phasing-out approach for turf cutting licences to be taken by the company.
This would allow for hundreds of house holders still using turf in stoves, solid fuel cookers and boilers to be allowed the opportunity to look at alternatives.
Turf cutting contractor Daniel Leonard said he had been cutting on the bog for over a decade.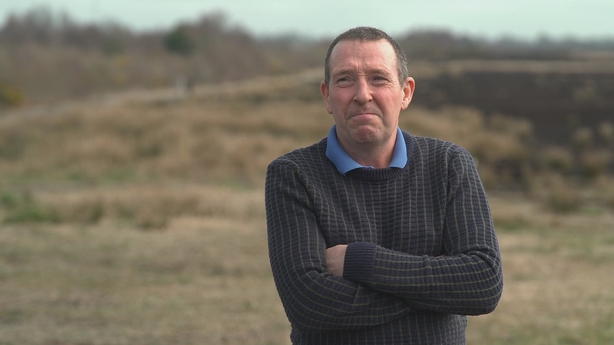 The area was not protected under any Irish or European laws, and the people who were buying from him would have no other way of heating their homes next winter if the licence given to him previously by Bord na Móna was withdrawn.
He said there would be a rebellion if Bord na Móna stopped locals from cutting turf, and he was not going to let local people down.
Junior Minister Robert Troy, who met some of the contractors and the householders at the bog today, said he had asked Bord na Móna Chief Tom Donnellan to commence a process of communication with the local contractors and homeowners, so that the turbary rights for the bogs could be passed on to the locals who cut turf for their own domestic use only.
Independent TD Michael Fitzmaurice said Bord na Móna has betrayed the locals by refusing to issue licences for the cutting of turf this year.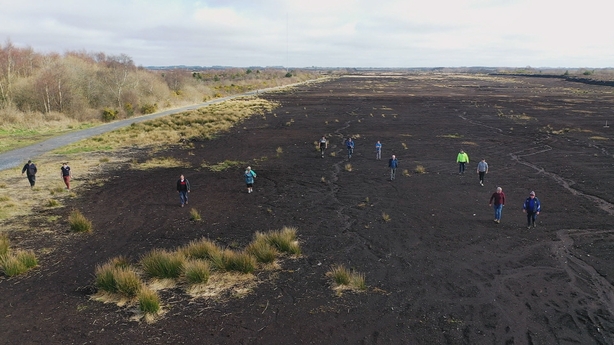 He said up to 4,000 people across seven counties were getting turf from these bogs by agreement with Bord na Móna for years, but now they were walking away with little or no chance to prepare for change.
"Everyone is talking about a 'just transition' since BNM started pushing their 'brown-to-green' agenda" Mr Fitzmaurice said, adding "but since they were handed over €100m, it is clear that all BNM and Tom Donnellan are interested in is turning their backs on the cultures and traditions from which the company originally grew".
Bord na Móna has denied that it is stopping people on these bogs from cutting turf, and has said it is wrong to suggest that they are doing so.
In a statement, the company says that over 80% of people cutting turf on Bord na Móna bogs have turbary rights.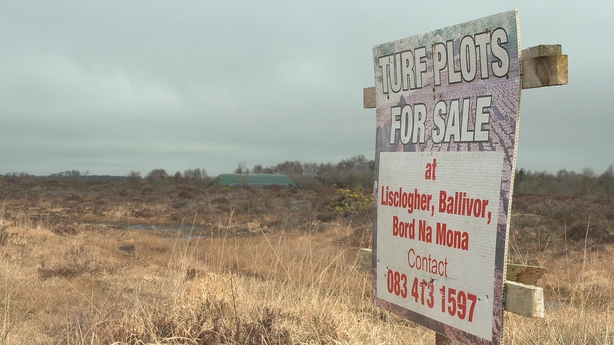 A right of turbary in relation to bogs and peatland, in its simplest form, means the right to cut and carry away turf from a specific plot of peatland, and includes the right of preparing and storing on the peatland any turf that is cut from it.
The extent of the right is limited to the fuel requirements of the dwelling house to which the turbary right is attached.
It is not a right to cut and sell turf. Turbary Rights Holders, who comply with environmental and planning regulations, can continue to cut turf as they have always done, the company claims.
Commercial Contractors or licensed turf cutters have not been issued with licenses to cut turf by Bord na Móna following a High Court Judgement in 2019.