A 90-year-old Westmeath man whose home was destroyed by fire has thanked the public after over €60,000 was raised in the last 10 days to help him and his wife get back into their home.
Pat and Attracta Murray, of Corrydonlan, Rathowen, say they will now rebuild their house with the money donated by families from all over the country.
The house was badly damaged after a fire broke out in the hot press on the day after Pat's 90th birthday.
The couple were fortunate to escape the blaze. However, their lifelong possessions were destroyed and Rathowen Community Development, which rallied to lend support to the stricken family, set up an online fundraiser.
€60,000 has already come in online over the last ten days with offers of more cash and help from others also coming in offline.
Emily Lloyd of the Rathowen Community Development has paid a warm tribute to the hundreds of people who have supported the online appeal already.
She said there had been a huge response with donations coming in from all over the country and that money was still coming in.
The couple told RTÉ News they would be forever grateful to those people who have assisted them.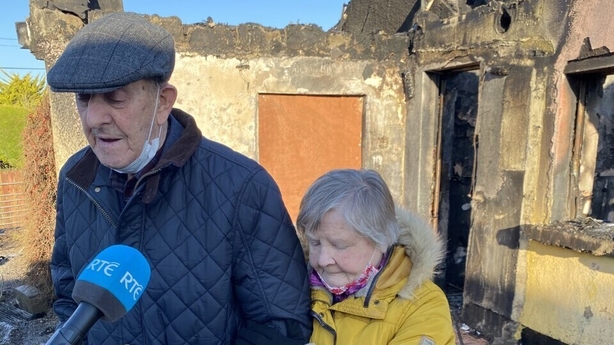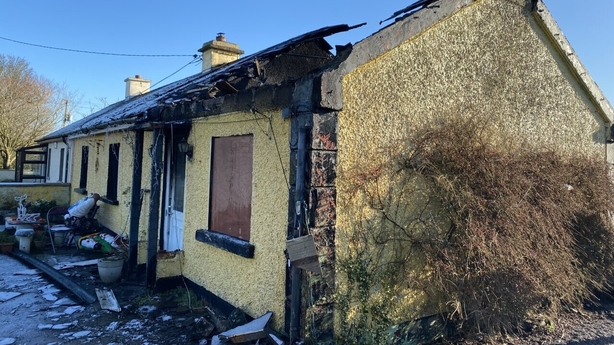 Attracta said phone-calls were coming from all over the country and their neighbours had been so helpful and generous to them.
She said the couple still wanted to move back into their own house which is over 200 years old and in their family for generations.
Rathowen Community Development said the online appeal remains open and donations can be made via its GoFundMe account.