Construction has started on a new drive-thru testing centre for Covid-19 in Co Offaly.
The new facility is based in Tullamore and is one of several additional test centres that are to be installed in the coming days around the country.
Tests can only be provided on these sites to members of the public who have been referred to attend there.
The HSE says test appointments will be confirmed by text message.
The text will include details on where the patient should go and when and testing is by appointment only.
The HSE urges the public not to go to a test centre without an appointment, as they will not be seen.
Those suffering from symptoms of Covid-19 (typically dry cough and a fever) should ring their GP,who will arrange a test if that is what their doctor believes is necessary.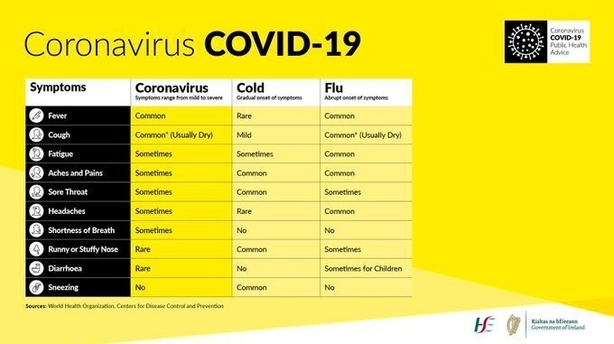 The HSE has emphasied that only people who have symptoms of Covid-19 will be tested for the virus.
The HSE said: "If you develop symptoms you will need to self-isolate until you can be tested. The people in your household will need to restrict their movements."
Community testing is provided in 26 locations across all community healthcare organisation HSE regions.
The majority of centres are offering testing in a building and clinic location, while a number are offering a drive-through testing service.
The HSE said the new centre in Tullamore will be operational as soon as possible and it is planned that there will be an expansion in the number of testing locations in the coming days.
Around 80% of cases of Covid-19 will be a mild to moderate illness, close to 14% have severe disease and around 6% are critical.
Generally, a person needs to be 15 minutes or more in the vicinity of an infected person, within 1-2 metres, to be considered at-risk or a close contact.