The Government could not legally accept any possible offer from Eir to deliver nationwide broadband for less than €1 billion, the Secretary General of the Department of Communications has told an Oireachtas committee this evening.
In his opening statement, Mark Griffin said that the State cannot mandate and fund directly, outside a procurement process, any project of this nature.
Mr Griffin added that a new procurement process would take at least three years.
He told TDs and senators that in this time, the preferred bidder under the current process would have connected up to 1,000 broadband connection points across all counties and passed over 200,000 premises with high quality, high-speed broadband at affordable prices.
Mr Griffin said that there would be no guarantee that a new procurement process would attract bidders and if it did, there could be no certainty as to what the ultimate price would be.
He also told the committee that he had received a letter from Eir last Friday, which was not a formal proposal, but which suggested the company could provide broadband in the intervention area for between €512m and €1.55bn if it was allowed to go outside the constraints of the process.
However, Mr Griffin said the "complex and onerous" provisions cited by Eir around the contract were issues it characterised as "obligations and sound governance" under state aid rules.
"We are talking about €2bn of taxpayers' money, you do need a different model, with greater oversight," he said.
The programme director for the National Broadband Plan (NBP) in the Department of Communications, Fergal Mulligan, said that Eir's concerns the rules covering the plan would have had a "contagion" effect on the rest of its business was a "red herring".
Senior officials from the department also defended the decision to allow Eir to proceed with the connection of 300,000 homes.
Responding to Fianna Fáil's communications spokesman Timmy Dooley, Mr Mulligan said they had been criticised for it, but they were "quite proud of getting that agreement" because Eir (previously Eircom) had objected at the start to committing to connecting people.
"We got a fundamental commitment to connect 95% of the 300k at the standard connection charge which at the time was €270 and that was a one-off connection," he said.
However, Sinn Féin's Brian Stanley said the process was in "huge difficulty" once Eircom took on the 300,000 homes.
"No matter which way this is turned or twisted, this is the major issue that derailed this process. It left us with one bidder in it, with the fallacy that we are involved in a competitive process. There is no competitive process, there can never be a competitive process if there is only one team playing on the pitch," Mr Stanley said.
The committee was also told of the potential costs facing those whose homes are more than 50m from the road.
"Under the 300k model, their (Eir) average connection cost is around €460. In the intervention area, because it is an average cost model, it is a lot higher than that. If we use the Eircom model, then consumers would be paying €1,000 or more to connect because we are not within 50 metres of the road," Mr Mulligan said.
Green Party leader Eamon Ryan said the main reason fixed wireless could not be used was because of the topography of "our sprawled development model".
Mr Ryan said that while concerns had been raised about leaving rural homes at a disadvantage, this was a very good deal for rural Ireland, and homes would now have a "gold plated standard. "My constituents don't get any of the 5k grant," he said.
Mr Griffin said they were presented with a situation where there several hundred thousand homes in rural Ireland that are "entitled to be provided with an infrastructure" to do the things they need to do.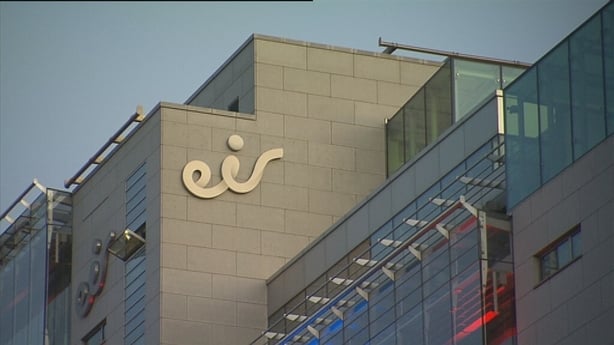 On Monday, Eir said that it would engage with any process to deliver high speed broadband across the country.
In a nine-page document it sent to the Department of Communications, the company reiterated that it could provide broadband nationwide at a cost of less than €1bn.
Eir also said that the "constraints" of the current NBP would have to be lifted.