The Commission investigating Mother and Baby Homes is to report in March on burial arrangements at what it calls "major institutions".
The announcement was made by Minister for Children Katherine Zappone as she confirmed that the Government had extended the deadline for the commission to deliver its final report by another year.
Minister Zappone said the Cabinet had given the commission until February of next year to complete its report on a sample of 18 institutions including Tuam where death records of 796 children have been found and where the commission has already discovered a substantial number of human remains.
She said the commission's fourth interim report, published today, notes that people have recently come forward with additional information and the commission is in the process of checking it.
It has advised the minister that it plans to conduct geophysical surveys on the burial grounds associated with the former Sean Ross Abbey institution in Co Tipperary as part of its examination of burial arrangements at this location.
However, a number of survivors' groups recently expressed anger that the commission had requested a second extension.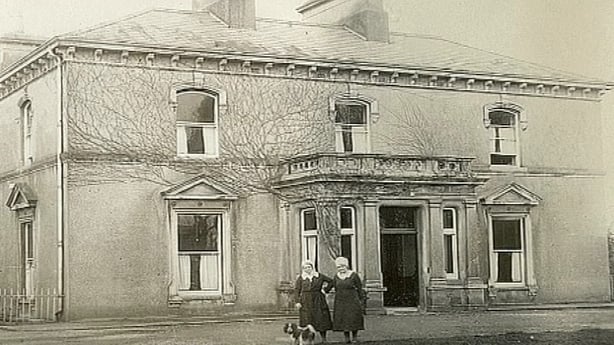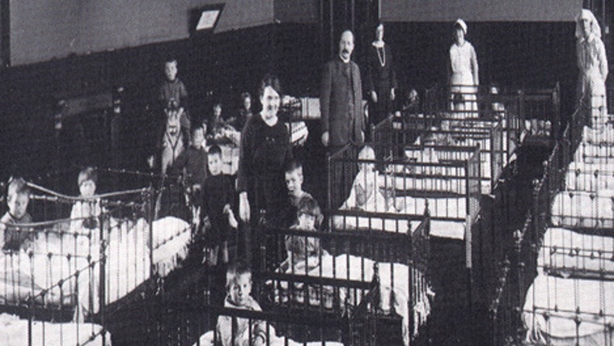 This would mean the commission would not issue its final report until 2020, instead of last year.
It is understood the delay is due to the commission receiving a large amount of new data last month, mainly from the Department of Health, which now needs to be analysed, as well as other material.
The commission, which was established in 2015, quickly became absorbed in supervising the first excavation of children's skeletons at the former home in Tuam.
Over a year ago, the commission said it could not see why residents of the Bethany Home were excluded from the State's 2002 redress scheme.
The Government said it could make no decision on compensating the dwindling band of residents until the commission had delivered its final report on all 18 homes under the spotlight.
Bethany survivors have alleged they are being discriminated against on religious grounds - a charge successive governments have rejected.  
We need your consent to load this rte-player contentWe use rte-player to manage extra content that can set cookies on your device and collect data about your activity. Please review their details and accept them to load the content.Manage Preferences
The provision of health and well-being supports to former residents of mother-and-baby homes is currently being examined by the Minister for Children and Youth Affairs, according to Taoiseach Leo Varadkar. 
Responding to a question from Labour Leader Brendan Howlin in the Dáil, Mr Varadkar did not rule out those supports being provided prior to the conclusion of a review by the Commission of Investigation into Mother and Baby Homes. 
Mr Howlin said while most people would accept today's news that the Government has approved a 12-month extension to the Commission's deadline, he questioned if there was not enough evidence to show wrongdoing.
He called on the Government to redress those affected "now" because many of them are elderly.
"If we don't act now, it will be too late", he said. 
The Taoiseach said the Commission of Investigation needed to be allowed to do it's work properly and make findings of fact.
He said Minister Zappone was examining means to provide health and well-being supports to former residents before publication of the final report. 
 
Mr Varadkar said a report on the burial sites will be published in March next year. 
Asked if there were any other graves being examined, the Taoiseach confirmed that Tuam, Sean Ross Abbey in Roscrea and he thought Bessborough in Cork were also being examined.
---
Read more
Bethany Home survivor helps identify more unmarked graves
Further names added to Bethany Home memorial in Dublin
---
Chairman of the Coalition of Mother and Baby Homes Paul Redmond said he is "disappointed and angry" that this is happening all over again, because "the community is elderly and dying, any delay like this is a kick in the teeth".
Speaking on RTÉ's Morning Ireland, he said this is a distraction and the Government needs to just get on with doing something.
"We were asking for one home, the Bethany home, to be dealt with sooner, because so many are elderly.
"I don't buy that [that they need more time],  there was very limited paperwork kept by the government and the nuns, what is the delay I'm staggered by it taking so long.
"It's not that big a task.
"Apologise to the survivors and set up a redress scheme, why on earth is it taking so long for mother and baby survivors to receive the same as other survivors."
Additional reporting Paul Cunningham