Legislators have been told that over 100 Traveller families are homeless in Dublin alone, while about 600 such households are camped on roadsides where they are at risk of being evicted by the gardaí.
Representatives of a Government-appointed expert group have also told TDs and Senators that the emergency is so pressing that ministers should temporarily suspend the requirement for local councillors to approve the provision of Traveller accommodation.
The latest figures on the growing gap between Travellers' accommodation needs and local government provision were outlined to an Oireachtas committee by Professor Michelle Norris - a member of the official Expert Group on Traveller Accommodation.
She said that almost 20% of homeless people in Dublin are Travellers, but they comprise less than 2% of the region's population. 
She also said that evictions from roadside camps were contributing to overcrowding on halting sites which local authorities did not want.
Ms Norris was addressing the Joint Oireachtas Committee on Housing, Planning and Local Government on an unpublished report which the Expert Group has submitted to the Minister of State with special responsibility for Housing and Urban Development, Damien English.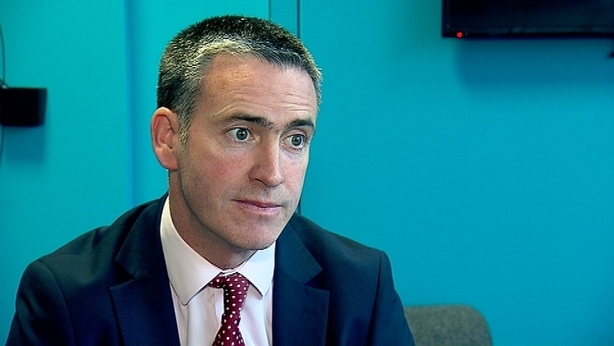 In line with the 2016 Programme for Partnership Government, the minister established the group last year to review legislation impacting on the provision and delivery of accommodation for Travellers.
Ms Norris said opposition from residents' associations and councillors means that the delivery of Traveller-specific accommodation is challenging, but she added the group's analysis indicated that the land use planning system is also a significant factor in delaying and blocking the delivery of accommodation.
She highlighted four local authorities which have failed to meet delivery targets for an extended period. They are Dublin City, Cork City, Cork County and Longford.
She said that in each area, the Traveller community had been expanding much faster than the national average. But she added that several other councils had met or exceeded their targets.
The group had concluded that what she termed "the emergency" is so pressing that the Government should temporarily suspend the requirement for local councillors to approve the provision of Traveller accommodation.
Its report urges the minister to transfer this function to council chief executives for five years.
She said the group had also urged the Government to strengthen the National Traveller Accommodation Consultative Committee, transforming it into an authority with responsibility for monitoring both the planning and provision of traveller accommodation.
She said the group was not recommending that the new authority impose financial penalties on councils which fall short of targets, because that would reduce their overall social housing budgets.
The group has recommended that the new authority would encourage the input of local authorities, including their elected representatives, adding that it was crucial that it would be given powers to report to the Housing Regulator when plans to accommodate Travellers were not being implemented. 
She indicated that reports of continuing failure to implement would ultimately be notified to the Minister at the Department of Housing, Planning and Local Government.
Responding to committee members, the second member of the three-person Expert Group, Dr Conor Norton, said that while it suggested a five-year suspension of councillors' Part 8 voting rights where Traveller accommodation is concerned, "there may be an opportunity to foreshorten that (period of time)".  
Dr Norton said there could be very good reasons for councils' under-spending of their allocations from central Government for Travellers' homes, and that there was great inconsistency with respect to it and to the non-delivery of planned accommodation.
He said it would be ideal if local authorities brought forward their proposals for Traveller Accommodation Programmes along with their County or City Development Plans and if, after the local authorities' executives had considered the programmes, they referred them to An Bord Pleanála.
Dr Norton suggested that some of the lessons learned from the recent experience of Strategic Housing Development could be applied to such reviews.
Committee Chair Noel Rock said that Mr English would discuss the report with members on 5 December.