The Government has announced a package of measures to help the women affected by the CervicalCheck controversy.
Minister for Health Simon Harris said a discretionary medical card would be provided to the surviving members of the group of 209 women, as well as an exemption from prescription charges.
Speaking at a press conference at Government Buildings this afternoon, he also said the cost of "experimental drugs" would be met, as well as other out-of-pocket expenses such as travel and childcare costs.
In addition, Mr Harris said counselling services, including bereavement counselling, would be provided where necessary.
The supports announced today won't be delivered overnight, Taoiseach Leo Varadkar said. Instead contact will be made with each woman and their families to see what they need.
Taoiseach @campaignforleo says it is inexcusable that something in which women put their trust has let them down so badly. | Read more: https://t.co/MeJfWiNYVQ pic.twitter.com/3pDz6fpsCa

— RTÉ News (@rtenews) May 11, 2018
Mr Varadkar said the Government is determined to find out all of the facts in relation to the controversy.
He said that Vicky Phelan and Emma Mhic Mhathúna have done the State a service but it was something they should never have had to do.
He said no words can ease their anguish and that of their families.
Mr Varadkar said the health service and cancer screening should be about saving lives and not saving face.
He also said that the system has let women down, but the Government was "determined" to find out the truth.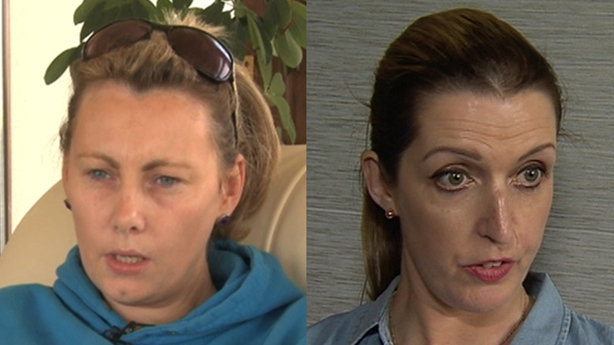 Mr Varadkar said that it will be guided by four principles: care, truth, accountability and confidence.
The Cabinet has agreed a mediation process to ensure that the women and their families involved in ten outstanding legal cases connected to the controversy are settled without going to court.
The HSE has said it has now contacted 203 of the 209 women or families, in the first group affected by the CervicalCheck controversy.
It comes after John Connaghan, who is a deputy director general of the HSE, was appointed interim head of the organisation.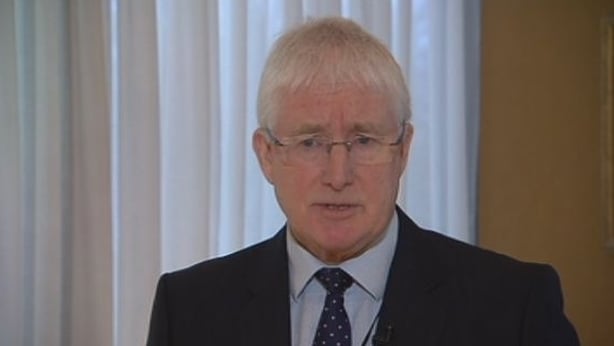 Mr Varadkar and Mr Harris both expressed their confidence in the Department of Health's Chief Medical Officer Dr Tony Holohan.
The Taoiseach said that does not mean that Dr Holohan is immune from accountability, but he is entitled to due process.
When asked about the case of Emma Mhic Mhathúna, Mr Varadkar said: "She's 37-years-old, roughly my age, could be my sister or could be one of my friends, has young children, could be my nephews. I'm going to my nephew's communion tomorrow. When I see them, I see those kids as well."
"There's nothing I can say that can take away that pain and anguish," he added.
We need your consent to load this rte-player contentWe use rte-player to manage extra content that can set cookies on your device and collect data about your activity. Please review their details and accept them to load the content.Manage Preferences
Ms Mhic Mhathúna said that the package of supports announced by the Government is welcomed but is still not enough.
Speaking to RTÉ News, she said it was good that people were starting to mop up the mess that had been made but she said women were dead and accountability was needed.
Asked about the resignation of HSE Director General Tony O'Brien yesterday, she said it was "ripping the plaster off the wound", but that now it was necessary to get to the core of the issue to make sure this never happened again.
She said: "It's great that they are starting to mop up the mess that they made. But women are dead. We need accountability, accountability, accountability."
---
Read more:
---
The Taoiseach has said the best way to achieve accountability and that "the right heads role" is through a commission of investigation.
Leo Varadkar told RTÉ's Six One that the alternative - of using the Public Account Committee or the Dáil chamber - would be wrong because these would be politically charged and party politics would be at play.
Mr Varadkar said he accepted a commission of investigation may take time, but it would be chaired by a judge, it could compel witnesses to attend, look at all documentation, and make findings of fact against an individual.
He said the Government is pursuing four objectives to restore confidence in the screening programme - care, truth, accountability and confidence.
Earlier, Mr Harris said he wants full accountability in relation to the controversy.
The minister said he was disgusted at what emerged in memos released by the Health Service Executive yesterday.
The memos were released yesterday to the Public Accounts Committee (PAC).
He said he wants to make available all documents in his department to the preliminary investigation into the controversy, and that he wants the documents made public.
Mr Harris also said he wants to get to the bottom of who knew what, and when, and said he had ordered a trawl of documents in the Department of Health.
He also said they would be trying to find solutions so that the women involved in the ten other cases do not have to go to court.
Fianna Fáil leader Micheál Martin has welcomed the package of measures announced by the Government.
However, he questioned why it took two and a half weeks to put the package together.
Mr Martin also asked for "real information" from the Government on how it plans to deal with redress for women and their families involved in the ten cases similar to that of Vicky Phelan's case.
Mr Martin said he got no clear answer to that question when he asked it in the Dáil last week.
He said he was concerned about the overall response from Government to the controversy, describing it as "very, very poor".
He said the response from the Government and Minister Harris had made matters worse and had undermined confidence in the screening process.
Mr Martin said he found it incredible that the Government had made no effort to find a successor for Tony O'Brien as director general of the HSE, despite knowing six months ago that he was due to stand down.
Mr O'Brien's earlier-than-expected departure follows a fortnight of continued criticism since cancer sufferer Vicky Phelan's case came to light.
This morning, Mr O'Brien tweeted about his feelings regarding his treatment at the PAC this week.
When I appear in public - say at a Committee I conduct myself against a simple standard. Would I be happy for my children or my mother to see how I behave? I sometimes look across the room and hope their children will never see and hear how they behave.

— Tony O'Brien (@dghealthservice) May 11, 2018
The political pressure on him to resign intensified yesterday after the publication of the three HSE memos at the PAC.
Mr O'Brien said he was stepping down to avoid any further impact to the delivery of health services and added he would cooperate fully with the preliminary inquiry into the controversy.
Meanwhile, the US laboratory that settled a High Court action taken by Vicky Phelan over her incorrect smear test results has said that what happened to Ms Phelan and her family was tragic and that it deeply regrets the outcome.
Additional reporting: Martina Fitzgerald, Stephen Murphy, Paschal Sheehy, Seán Mac an tSíthigh