Service users who rely on the Irish Wheelchair Association say they are worried ahead of a planned strike next week by workers at the organisation.
SIPTU members employed by the association will hold a one-day work stoppage on Tuesday as part of a pay dispute.
One of those who will be taking to the picket lines is programme assistant John Bracken who provides vital care to service user John Gordon.
"When John is with me we do exercises and we play boccia," said Mr Godon.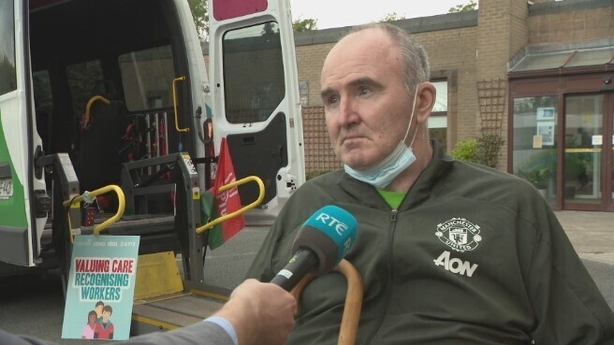 "When he is on strike next week, I'll be at a loss, I'll have nothing to do," he added.
John Bracken says he and his colleagues would much rather be caring for those who rely on them next week but have been left with no choice but to take strike action.
"We do exactly the same type of work as HSE staff but we don't get the same recognition and we are paid less," said Mr Bracken.
"We haven't had a pay rise in 14 years," he said.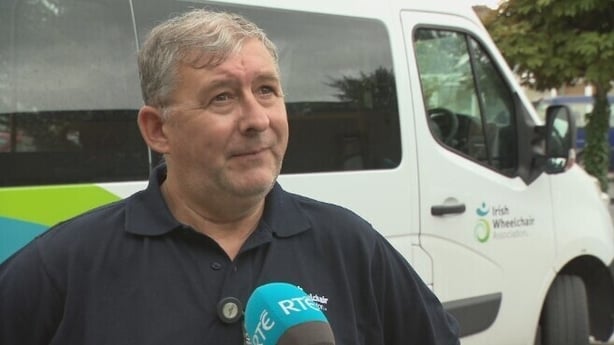 This action is linked to a wider campaign by workers in the community sector.
SIPTU members employed in a number of organisations in counties Waterford and Galway will go on strike on Wednesday next week.
"Unless we get funding for the Irish Wheelchair Association and whole raft of Section 39 organisations and community groups, we will not be able to provide the services that their service users so desperately need," said SIPTU Public Administration and Community Division Organiser Adrian Kane.
'Section 39' organisation are contracted to provide services on behalf of the HSE for a funding grant in accordance with Section 39 of the Health Act 2004.
The Department of Health says that because these organisations are privately owned, setting pay rates for their staff is not a matter for the Government.