English language students who want to continue to study in Ireland in September will now be allowed to stay to work over the summer months.
The English Language Students' Union of Ireland said between 2,000 and 3,000 students were due to have their visas expire this week.
It said they would be forced to leave the country even though they wanted to continue their studies here in the autumn.
The union said many had lined up jobs, were living in rented accommodation and would have found it very difficult to start all over again.
Minister for Justice Helen McEntee said she wanted to provide "clarity" to certain groups of students.
In a statement she said: "Non-EEA nationals can continue to work if they can provide documentary evidence of their ongoing application to renew their immigration permission to their employer.
"As in previous years prior to the pandemic, English language students who have completed their maximum three eight-month courses, and who intend to enroll in third level for an undergraduate or graduate course beginning in the autumn, can apply for a short-term letter of permission based on their proof of application or enrolment."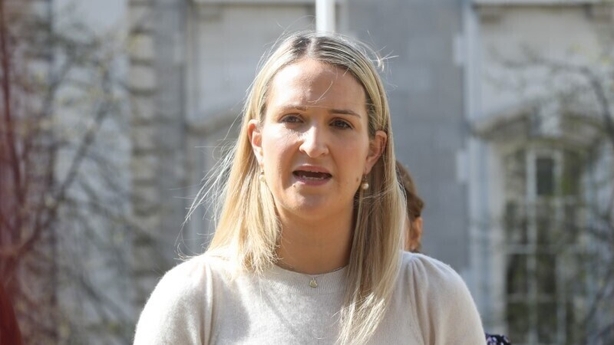 The minister said this would provide them with a bridging permission over the summer months until they start their course in the autumn.
In a statement earlier this month, the Department of Justice said immigration permissions had been extended nine times since the beginning of the pandemic.
It said that people who held a visa to be in the State in March 2020 could remain in Ireland until the end of May this year.
It said there are currently no plans to issue an extension to visas beyond this time.
The Restaurants Association of Ireland had also called for a visa extension.
It said the hospitality industry was depending on the students to fill labour shortages during the summer months.