A group representing English language students has called on the Government to extend visas for the summer months for students who were studying here during the Covid-19 pandemic.
The English Language Students' Union of Ireland says between 2,000 and 3,000 students who want to continue to study here face having to leave Ireland at the end of May when their visas are due to expire.
They are due to resume their studies in September.
The Restaurants Association of Ireland says the hospitality industry is depending on these students to fill labour shortages during the summer months.
The Chief Executive of the RAI, Adrian Cummins, said: "What we are saying to the Government now is allow these students who are here in the country for a six month basis until we increase our labour force in the economy, allow them to work for the next six months."
Maria, who is from Mexico, has been working and studying in Ireland since the pandemic began two years ago.
Now she is facing having to leave the country at the end of May, as her English language visa is due to run out.
She is due to start a masters in DCU in September when she can legally return to Ireland, but she is worried about losing her accommodation and her job in a Dublin hotel if she leaves.
"We have built a whole life here during these two years and it was hard to find accommodation and a stable job," she told RTÉ News.
"Finally when I had these things its sad to leave the country and then to come back and start over again, it will be stressful."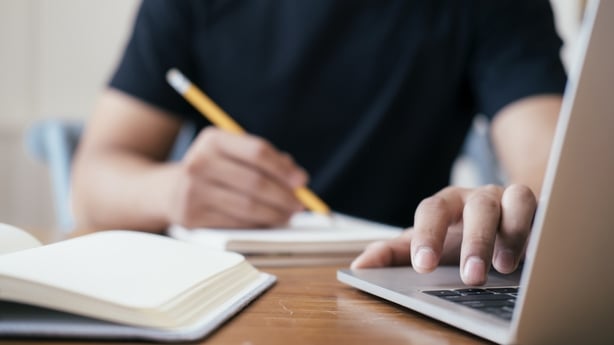 Stamp two visas enable students to work up to 20 hours a week while studying in Ireland and up to 40 hours a week in the holidays.
They are granted for a total of two years but were extended on a number of occasions during the pandemic.
A union representing the students says over 2,000 people whose visas are due to expire and who want to continue to study here in Ireland are facing having to leave the country for three months.
Fiachra O Luain, Labour Rights Officer, English Language Students' Union of Ireland said: "They would be then spending money on flights to leave the country come back and start in September in a fluster, where they are looking for houses and it's really difficult to get a house and they have houses now, they have jobs now."
In a statement, the Department of Justice said immigration permissions have been extended nine times since the beginning of the pandemic.
It said that people who held a visa to be in the state in March 2020 can remain here until the end of May this year.
It said there are currently no plans to issue an extension to visas beyond this time.