"And would you make much money from that?"
It's a question most artists, whether writers, visual artists or performers are used to hearing.
And although some go on to become internationally recognised rock stars or authors with seven figure book deals, many others do not earn a living wage from their work.
Pre-pandemic, a Theatre Forum survey found that average weekly earnings in the arts and entertainment sectors were two-thirds of the average across all sectors, while a third of artists and creative practitioners in the performing arts earned less than the minimum wage.
The pandemic left many performers in an even more precarious position with venues closed and performances cancelled.
The idea of a Basic Minimum Wage for the sector was a key recommendation of the Arts and Culture Recovery Taskforce which was established by Minister Catherine Martin to look at how the arts could adapt and recover from Covid-19. The idea was widely welcomed, and more than 1,200 submissions were received from artists and creative arts workers while the scheme was being devised.
It has now been confirmed that a pilot scheme will see 2,000 artists and arts workers receive a weekly payment of €325 for three years.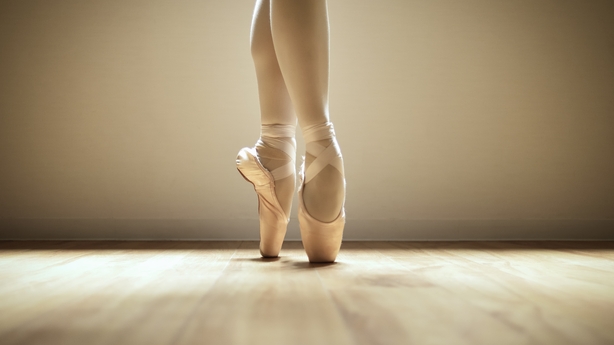 The scheme is not means tested and applicants will be asked if they are actively engaged in the arts, if they have earned income from their work, and if they are members of a relevant representative body - although this is not a requirement. Arts workers whose work makes a key contribution to the production or exhibition of the arts can also apply.
Full criteria can be found online and the scheme opens for applications on 12 April.
This is a pilot scheme, and as such there are bound to be issues raised along the way. Questions were asked at today's launch, for example, about artists who are already in receipt of disability benefit, and those whose work supports the creation of art.
For the pilot to be successful, it will need to show that it has been of direct benefit to those who need it and that it has enabled substantial work to be produced. In the short term, however, it will also quite simply allow artists to work as writers, visual artists, dancers or performers even at times when their work is not physically on display on a stage, in a gallery or on a bookshelf.
The recipients will be paid to create work and in an industry where the opportunity to earn can be cyclical or intermittent, given the time and space to plan their next move.
The National Campaign for the Arts welcomed today's announcement and said the scheme now needs to be managed properly and the required data collected. It said it hoped the income would become the rule rather than the exception in 2025 and that all those who need it can access it.
Applications for the scheme can be made between 12 April and 12 May, with the first payments expected shortly after that.