A distressed whale has died in Wicklow harbour after it became trapped and got into difficulty.
The rare species, a Sowerby's beaked whale, is usually found in deep water.
Experts say it could not survive in the Irish Sea, which is not its natural habitat.
The Chief Executive of the Irish Whale and Dolphin Group said the whale may have suffered an acoustic trauma.
Simon Berrow said this could have led to him losing the ability to navigate and getting lost along the east coast.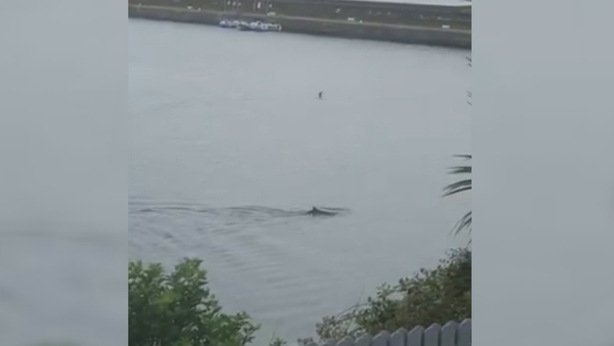 Such an injury would also mean the whale would not be able to feed and would lose weight.
Sowerby's beaked whales have been found off the northwest coast, about 150 nautical miles from Co Donegal, and usually thrive in deep water.
Mr Berrow earlier said that groups of people who gathered at the harbour had added to his distress.
He said that saving the whale and pushing him into the Irish Sea would have increased his suffering.