The Government has announced details of a year-long programme to commemorate the centenaries of events which were central to the struggle for independence and the establishment of the fledgling Irish state.
The announcement of the programme was made in Cork, to mark the pivotal role played by the people of the city and county in the events of 100 years ago.
There will be a formal State commemoration held in Cork in November, which will be attended by the President and by the Lord Mayor of Cork. 
Other centenaries to be remembered during the year include the 1920 local elections, Bloody Sunday, the execution of Kevin Barry and the Connaught Rangers Mutiny.
---
From RTÉ Archives:
The Capture of Kevin Barry
Kilmichael ambush: The Fighting Men Of West Cork
---
Many of the events will take place in Cork to mark the burning of the city, the Kilmichael Ambush and the deaths of Tomás MacCurtain and Terence MacSwiney. 
Tomás MacCurtain was Lord Mayor of Cork when he was assassinated by the RIC in front of his wife and son on 20 March 1920. 
He was succeeded by Terence MacSwiney who was arrested and brought to Brixton Prison and died on hunger strike on 25 October 1920.
The programme of commemorations was announced by the Minister for Culture, Heritage and the Gaeltacht, Josepha Madigan.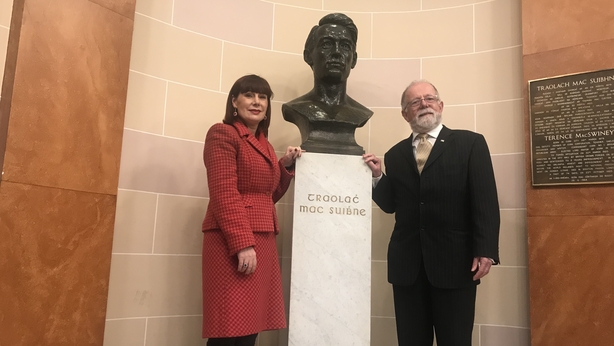 Speaking at the event, she said: "As the Minister responsible for leading the Decade of Centenaries programme, my role is to create opportunities that encourage people of all traditions to explore the differing perspectives on our shared history in a respectful environment.
"My aim is to provide a supportive structure that ensures that the very difficult events that occurred during the struggle for independence are remembered within communities in a measured and non-partisan manner that promotes respectful remembrance and reconciliation."
The programme was welcomed by Cathal MacSwiney Brugha, grandson of Terence MacSwiney, who described 1920 as a turning point in Irish history and a turning point for the future of the British Empire.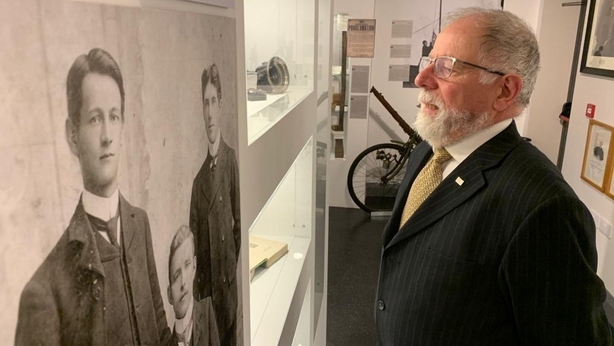 Cathal MacSwiney Brugha said: "Terence MacSwiney challenged the British Empire.
"As the democratically-elected Lord Mayor of Cork, he challenged the authority of the empire to arrest him in Cork and imprison him in Brixton. 
"By going on hunger strike, he challenged the British Empire and the empire blinked. 
"That put a hole in the sails of the great British Empire. The idea was to internationalise the whole campaign and that inspired many others to follow."