Advocacy group Children in Hospital Ireland has called on the Government to establish a scheme to defray the non-medical costs incurred by families whose children spend long periods in hospital.
The call follows the revelation by a Co Kerry couple that they have been getting no State funding despite having to make two round-trips a week to a Dublin hospital where they have been keeping vigil at their baby's bedside for the past eight months.
Mother-of-two Jenny Pye has been nursing her baby Jake at Children's Health Ireland at Temple Street at 8am every day.
When she returns by foot to Hugh's House, she tidies her room and catches up by phone with her husband Alex and her older child, Sadie, who are at home in Tralee. 
Jake was born with Omphalocele, which means most of his organs were outside his body at birth. 
Jenny says the condition was detected during pregnancy using amniocentesis and medical specialists gave Jake a 5% chance of survival beyond a few days. 
But eight months later, Jenny says thanks to the "wonderful" team of personnel in Temple Street, the skin continues to grow over the cavity through which his organs protruded.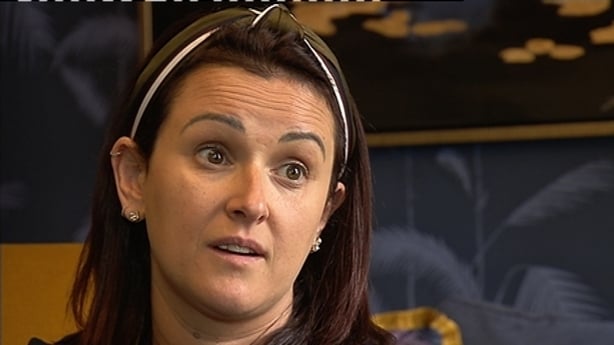 But Jenny believes Jake would not have thrived unless her and Alex had decided that one of them would be at his bedside every day since his birth.
They do this by shuttling the 300km that separates them at least once a week.
"We wave to each other in Birdhill, Co Tipperary," she explains.
Alex travels northwards as his wife travels south to spend a day or so with five-year-old Sadie. 
"Alex works on his laptop while Jake is resting in the hospital," adds Jenny.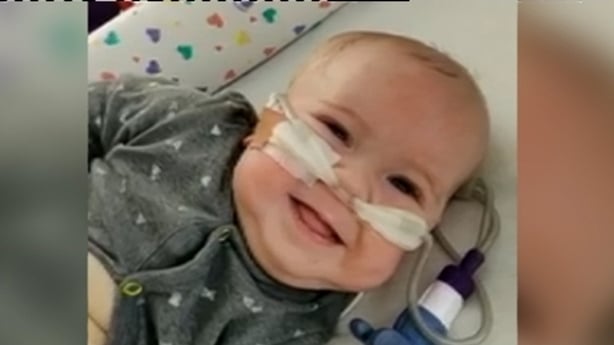 But Jenny, who is an ambulance paramedic, has finished her maternity leave and is no longer being paid by the HSE.
The family has been sustaining all the extra expenditure involved in staying with Jake on one salary, while paying their mortgage, which was taken out when they were both working.
Jenny says her family receives no financial help from the State to ease the pressure.
She feels it is ironic that they will qualify for the €300-plus monthly Domiciliary Care Allowance only when Jake is discharged from hospital and the new chapter of caring for him in their Tralee home begins.
Domiciliary Care Allowance is only paid when a child is at home and not when a child is a long-stay patient in hospital.
She says she does not know where they would be were it not for the free sanctuary offered by Hugh's House.
It is seven years since Dublin-based Ade Stack and Marty Curly lost their baby Hugh after long stays in two Dublin hospitals, the Rotunda and Temple Street.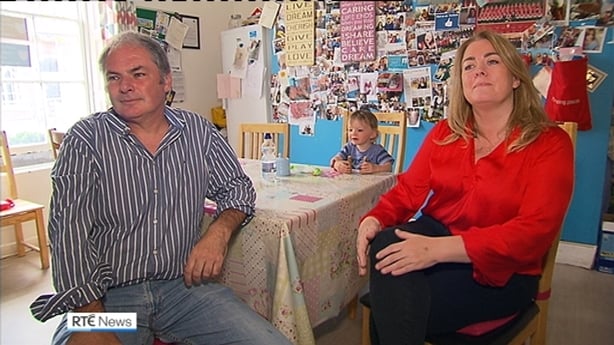 While nursing him, they were shocked at the spectacle of other parents sleeping on floors or in cars in order to be with their very ill babies.
Over two years ago they purchased two properties on Belvedere Place and opened Hugh's House, and have since completed an extension.
Maria Brennan manages the home-away-from-home like a fairy godmother, Ade says, but the rest of the work is done by volunteers.
Ciara McKenna, a Medical Social Worker at the National Maternity Hospital in Holles Street, says that earlier this week when she sought a quote for an overnight stay in a double room for a couple whose baby is terminally ill, she was quoted €350.
"There's no joined up thinking between the various arms of government that are involved here," she observed while attending the opening of the extension and makeover to Hugh's House. 
The money for the work was raised from philanthropists, chiefly DFS couch retailers and Yvonne Mulligan of Nine Yards Design.
According to the Social Work Department in CHI at Temple Street no data is held on the proportion of parents of long-stay patients who get support for their accommodation when they have to travel from outside Dublin.
Some patients get "basic" single rooms on site, CHI say, and two families can be accommodated at the bespoke house.
"In addition, accommodation is provided by Hugh's House, a voluntary charity set up to provide accommodation locally for families".
CHI at Temple Street's Social Work Department organises and funds local B&B accommodation for parents for one or two nights in an emergency such as a child being admitted to ICU. 
The hospital's Samaritan Fund pays for this. 
Asked whether sufficient provision is being made by the State for parents like Alex and Jenny Pye, CHI said an appropriate package of accommodation and financial support should be provided to each family based on their need and should be accessible through CHI at Temple Street where an assessment of that need can be undertaken.
"This assessment needs to factor in the family's circumstances, the costs of travel, food, accommodation, wages lost, other financial demands on the family because of the presence of main carer within the hospital (e.g. extra child care costs)."
But the statement continues: "This provision is not always achieved".
It adds that no provision is made for families on social welfare payments who are living outside Dublin to collect social welfare benefits while in hospital with their child in Dublin, a failing, which CHI said, "can cause financial distress and hardship" for the families concerned.
In urgent circumstances, families should be able to be provided with an urgent needs payment from Community Welfare Officers without having to return to their local area to make the application in person.
CHI at Temple Street would be willing to support such applications if required, it said.
For families where one parent is in employment, they are not entitled to urgent needs payment if their child is suddenly admitted to hospital. 
Consideration should be given to low-income families whose child is admitted in an emergency for an urgent needs payment in recognition of the extra costs of having a child in hospital can incur, especially when that hospital is at a distance from their home.
CHI clearly believes these are pressing issues.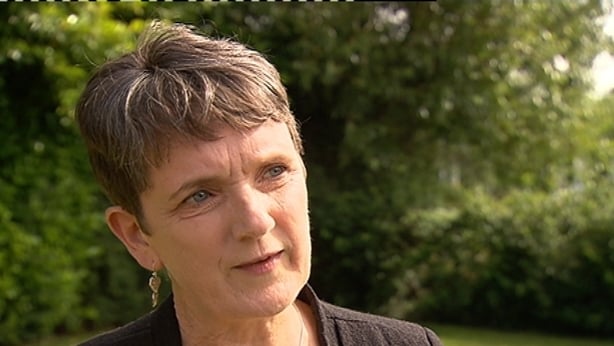 "CHI at Temple Street deal with families on a daily basis who experience financial hardship due to the extra costs incurred when their child is in hospital. 
"When this is seen in the context of a parent worrying about the very sick child, the enormity of such difficulties becomes evident. Even when a child is well again, and the family is back at home, it can take months for the family to recover financially which places more financial burden on the family," the statement concludes.
Volunteers from CHI play with children like Jake and frequently witness the challenges faced by families like the Pyes.
The organisation has been urging governments to be more generous for years, but with limited success.
Anna Gunning, CEO Children in Hospital Ireland, said they want the Government to establish a programme of support for such families.
A spokesman for Minister for Social Protection Regina Doherty told RTÉ News she had asked officials to examine the issue.